Vending News, Vending Business Industry News,
Press Releases - Click on Links below for past and present news!
More Articles, blogs, announcements, amusement and coin operated vending machine industry information!




Do you have a new announcement, webpage or new vending website? Post your vending news here.
1-800-956-8363 News all about vending, Provided by VendingConnection.com
Please Email Us to place your FREE vending news press release or announcement!

Home Page | Considering Vending? | FAQs | Vending Start-Up Kit | Start Up-EBooks | Vending Classified Ads| Vending Site Map



FOR INFORMATION ON NEW VENDING EVENTS Click here for the
Vending Trade Show, click for EventsCALENDAR!

Click here to sign up for FREE VENDING E-NEWSLETTER

YOUR NEWS PRESS RELEASE HERE!
Spider Water Yoyo

for $1.00 Vend
Click image for more information


Throw it! Catch it! Bounce it!


Purchase please call: 1888-677-7072
or
email us at: toyamazon@gmail.com
or
Visit Our Website at:

http://www.ezvending.net
Apple Industries Launches Media Purchasing -
Through Its Ecommerce Portal Starting Today, Operators Can Go Online To Purchase Media For Their Face Place Photo Booths

Greenvale, NY, May 10, 2012 – Apple Industries/Face Place today launched Phase 3 of its ecommerce portal, enabling operators to purchase media for all of their Face Place photo booths in a fast, convenient new way Operators who own a Face Place photo booth can register (free) to create an account. Once their account is live, they can click through a series of options in a matter of seconds to make their purchase. The photo strips needed to keep their units earning – up to several hundred dollars per week in strong locations -- will be soon on their way.
"Media purchase capability is the latest step in our steady expansion of operator tools and services at faceplacephoto.com," said Apple Industries CEO Allen Weisberg. "We're launching this service as a simple way for operators to get started with online purchasing. More products and capabilities will be added to the Apple ecommerce portal in the coming months."
After registering for an account on www.faceplacephoto.com, operators can purchase media through the portal, operators can follow these steps:
1) Log in.
2) On the home page, go to the top menu bar and click "Parts."
3) On the drop-down menu, click "Media."
4) A picture menu of available products appears. Click your choice.
5) Click through the payment steps.
Available media include 4x6" photo strips for nearly all Face Place booths and the oversized 6x8" strips for the "Magazine Me" photo booth. Operators may purchase by media by the roll or by the case. The system automatically calculates the correct taxes and shipping fees for the operator's destination address. All online financial details and account details are secured via Apple's SSL Certificate-bearing content management system, which validates all data prior to processing.
Product will initially ship via UPS Ground service. Additional options will be added in the coming weeks for faster shipping. As a welcome gift to Apple operators getting started with the system, FREE Apple Face Place t-shirts will be included with every order through May 17.
Operators may continue to place media orders by phone (516-619-8000). "Our ecommerce portal is so easy and convenient it can be used from a smartphone as well as from the operator's desktop computer," said Allen Weisberg. "This is one more significant step to make operating our booths even faster and more efficient – and there's more to come!"
Apple Industries Inc. is a leading provider of digital imaging solutions for retail environments. Apple Industries manufactures, markets and sells the award winning line of Face Place digital photo booths. Face Place photo booths contain Smile 2.0 software, which allows customers to purchase photo strips, 4x6 photos, and to share their photos directly from the photo booths by email, Facebook or Twitter. Apple Industries has been in the photo, vending, coin-operated machine and event planning industries for more than 30 years. The company's website is www.faceplacephoto.com; the telephone number is (516) 619-8000.
EMV POS Terminals Easily Cleaned with Waffletechnology®
New KICTeam Product to Benefit All Merchants Using POS Terminals
AUBURN, Maine—April 23, 2013—The challenge of properly cleaning the Europay-MasterCard-Visa (EMV) read pins within new EMV ready point of sale (POS) Card Reader Terminals, is now greatly reduced by a new product from KICTeam, the industry leading manufacturer of cleaning cards. This Universal Card Reader Cleaning Card featuring Waffletechnology has a unique patented design which engages the EMV read pins to easily, quickly and efficiently clean them without taking the terminal out of service. Studies on proper cleaning of POS Terminals have shown that 80% of all devices sent for repair could have remained in service if cleaned.
"This ability to immediately clean an EMV Terminal will save merchants money, time and increase the longevity of the equipment," said Kevin Stearn, Director of KICTeam Europe. "Cost saving conscious merchants will have this product available on demand for every card terminal, to improve card terminal and employee efficiency while keeping checkout lines moving and customers satisfied."
"As the US embraces the European EMV / "Chip and Pin" style payment terminals, the responsible terminal and terminal component manufacturers have tested this latest Waffletechnology cleaning card with extremely positive results" said Peter Klein, CEO / President KICTeam, Inc. "We are proud of our relationships worldwide that have resulted in approved OEM products, detailed ROI service studies and an acceptance by the end-user, that Waffletechnology is the most efficient means of cleaning their POS equipment."
About KICTeam: KICTeam is the world leader in designing and manufacturing custom cleaning disposable solutions that reduce maintenance and ownership costs. Headquartered in Auburn, Maine, USA, with warehousing, order fulfillment and sales offices in the United States, Canada, Oceania, Europe, Brazil and Singapore, KICTeam works closely with its OEM partners to educate the market about the benefits of using their patented products. For more information, visit www.kicteam.com.
About EMV: EMV® is a global standard for credit and debit payment cards based on chip card technology.
For more information, visit www.emvco.com/
NEW VEND ANNOUNCEMENT:
At The Discount Vending Store, we provide a huge variety of new, used, and refurbished vending machines and parts.
All shipping is FREE! 1-855-200-VEND (8363) http://www.thediscountvendingstore.com
NEW PRESS RELEASE: Fresh From A&A
Cockeysville, MD., April 2013, - A&A has a crop of new products fresh from this year's NBVA and Amusement Expo:
Roll into spring with 2 new series of self-vending foam balls inspired by 2 hit animated shows: Annoying Orange and Beavis & Butt-Head. These soft 51mm balls are perfect for 2" machines or toy cranes.
Annoying Orange is a collection of 15 fruity faces while Beavis & Butt-head are inspired by 10 scenes starring the famous teenage delinquents. Rescue your 2" capsule machines with DC Comic Pocket Projectors; an innovative novelty featuring 8 comic characters. Flip the switch and shine the light to reveal an action image. Designed with clasps, these pocket projectors can be clipped and carried by customers everywhere.
"Sew magical! Sew cute!" Lalaloopsy stickers are now available from A&A! Wildly popular with younger girls, Lalaloopsy is a recognized doll line that has inspired a variety of retail products and a new show on Nickelodeon. A great licensed item, Lalaloopsy stickers feature 15 adorable designs that showcase the whimsical rag dolls.
Knuckle tattoos are another new flat vending product released by A&A. This collection of 36 is packed with cheeky, sassy phrases that read across knuckles. Each tattoo page has 3 sayings, for a total of 12 different sheets.
It's time to get Smushy with new original plush and bulk vending pieces. Created exclusively by A&A, Smushy characters are 8 charming monsters, each with its own unique personality design. Available in a variety of 8 vibrant colors, Smushy Figurines are a squeezable hybrid item, great for 1.1" and 2" capsules alike. Smushy Plush is available in Small and Jumbo and are also offered mixed in all of our unique generic pre-packs. Bear with us, A&A has one more product premiere: Birthstone Bears. These 2" gemstone keychains are brilliantly colored bears that represent each month of the year. A sparkling addition to any machine, Birthstone Bears are a great item for girls and are available straight or mixed with MiniMalz figures for varied price points.
For more information on these and other great products visit us at www.aaglobal.com. Call (800) 638-6000 to speak to a sales representative today. A&A Global Industries has two shipping locations in Baltimore and Los Angeles to minimize freight costs and expedite order processing.
About A&A Global Industries
A&A Global Industries is the leading distributor of bulk vending supplies and machines and has been family owned and operated since 1939. The company manufactures bulk vending equipment, parts, accessories and supplies in addition to a complete line of licensed and non-licensed products. Product categories supported by the company include; toys, novelties, bulk candy and gum, superballs, empty and filled capsules, stickers, temporary tattoos, crane merchandise including plush, candy and toy mixes and innovative point-of-purchase displays.
Laserforce Celebrates 25th Anniversary and Sets Another Industry Benchmark
B
risbane, Australia - April, 3, 2013 -
Laserforce International has been operating, developing, manufacturing and supplying high-quality laser tag systems to professional laser tag operators since 1987. For twenty-five years, owner and founder, Len Kelly, has built a solid reputation based on hard work and constant dedication to ongoing R&D. Having founded the world's longest running Laserforce site in Brisbane, Australia, he has shown an unwavering commitment to providing the ultimate laser tag experience.

"To still be in business after twenty-five years has taken perseverance and a great deal of hard work," stated Len. "Throughout that time, it has particularly been a pleasure to see laser tag go from something that was brushed off as little more than a passing fad, to now being in the main stream and a must have for many FECs and bowling centers. I feel a sense of accomplishment and think it's a great testament to our hard work that 120 businesses worldwide are now operating with Laserforce equipment."
Over the years, Laserforce products have set the benchmark for standards in the industry in terms of reliability, innovative new features, and quality of the product. Since its release in November 2012, Laserforce's Gen 7 has set new records for the company.With it's innovative new features, Laserforce has taken the game to a whole new level of entertainment and interaction.
"It's been a joy witnessing technology change and seeing the reliability of the equipment improve," said Len. "It's amazing how far we have come compared to when we first started."
After a very successful quarter of a century as a leader in laser tag, Len has been slowly turning the reigns over to his son, Sam Kelly, who has shown the same commitment to the industry and the company as his father.
"It has been a great experience and has taken a lot of hard work getting heavily involved with Laserforce over the past 3 years," commented Sam. "I am passionate about Laserforce because it is my family's business. I take great pride in my work and I want to see the company grow. I would love to see laser tag played in every FEC, Bowling Center and Theme Park in the world because I know how much fun it is. It is something I grew up with."

St. Paul, Minnesota - Immediate Release
Turn your breakroom into a Self-Service Market!

Three Square Market is pleased to announce its' no franchise-fee Micro Market solution.
Founded on the backbone of a ten year kiosk system, Three Square Market makes the Micro Market affordable for any vending company. Our system offers a complete solution from a time-tested kiosk, smart phone applications, complete inventory and financial management software, and a well established product distribution and support system.
Three Square Market is a subsidiary of TurnKey Corrections, a leading provider commissary and video visitation technology to the corrections industry. Franchise partners will also have the opportunity to become a commissary franchise partner in select areas opening the door for vending companies to profitable government contracts with a proven system.
Last, Three Square Market offers the latest in technology with a full array of smart phone apps, an array of ancillary services such as dry cleaning pick up, and an advertising revenue stream through its'
www.BreakRoomAds.com
strategy.
by: atmAToM –
ARGO™ – The Brightest Star in the Triton Line!
Triton Systems is proud to announce the release of a new retail ATM product line, ARGO. For over 30 years, Triton has set the standard in innovative cash
More »
ANNOUNCEMENT :Spring into a New Vending Season
Cockeysville, MD., March 2013

Warm your machines up and get ready for the busy season with A&A's newest product releases.

Score big with NBA Dog Tag Necklaces for 2" capsules. Basketball fans of all ages can collect every NBA team tag with connecting ball chain. These metal dog tags are durable and display authentic colors and logos of all 30 teams.

Another licensed new 2" item from A&A is Disc Shooters. Inspired by two of Cartoon Network's beloved animated television series, Adventure Time and Regular Show, Disc Shooters are a unique, fun item for all audiences. Squeeze the sides and watch the discs propel from the attached shooter. A collection of 12 colorful discs feature popular characters from both of the hit cartoon shows.




If you're looking for a new jewelry item for fashion-minded customers, try Wrap Rings, designed for both 1.1" and 2" machines. This hybrid item features 24 stylish metal rings in silver and gold with delicate detailing. Fitting for every customer, these rings can be adjusted to difference sizes due to an open back, wrap design.

For more information on these and other great products visit us at www.aaglobal.com. Call (800) 638-6000 to speak to a sales representative today.A&A Global Industries has two shipping locations in Baltimore and Los Angeles to minimize freight costs and expedite order processing.

About A&A Global Industries : A&A Global Industries is the leading distributor of bulk vending supplies and machines and has been family owned and operated since 1939. The company manufactures bulk vending equipment, parts, accessories and supplies in addition to a complete line of licensed and non-licensed products. Product categories supported by the company include; toys, novelties, bulk candy and gum, superballs, empty and filled capsules, stickers, temporary tattoos, crane merchandise including plush, candy and toy mixes and innovative point-of-purchase displays.
Betson announces the appointment of Scott Gilmore to Director of FEC Sales and Consulting
CARLSTADT, NJ – February 18, 2013 – Betson Enterprises, the largest world-wide distributor of coin-operated equipment and a division of H. Betti Industries Inc. is pleased to announce the appointment of Scott Gilmore to the role of Director of FEC Sales and Consulting.
This newly created position will allow Scott to work directly with current and newly developing location based amusement centers directing their entertainment projects. Scott will be offering a complete line of services including floor plan layout, game room selection, redemption design and merchandising which will help maximize ROI and increase revenue through his extensive industry knowledge.
Scott Gilmore, a 14 year veteran employee of H. Betti Industries, with over 30 years industry knowledge, learned the coin-op business by running his family's amusement and street route business before joining the Betson team. Through his tenure at Betson, Scott has focused primarily on the seasonal Jersey Shore customers and large regional installations. In doing so, Scott has developed a well-rounded knowledge of the components that make for a successful and profitable family fun experience.
"Scott's new role gives him jurisdiction to work with all Betson offices, salesman and customers on their entertainment projects," says President of H. Betti Industries, Inc., Bob Geschine. "We are confident that Scott's experience, expertise and personality will bring positive results to all of those points of interactions. We are excited about his future, and wish him much luck as Betson's Director of FEC Sales and Consulting".
Scott Gilmore can be contacted directly at 201-438-1300 ext. 93370, or email him at sgilmore@betson.com.
About Betson Enterprises



Headquartered in Carlstadt, New Jersey, Betson Enterprises with 12 distribution offices nationwide is the leading distributor of coin operated amusement and vending equipment, coin operated parts, and service in the United States. With over 75 years of experience and leadership in the coin-operated industry, we will help you make informed decisions that are best for your business.

Betson offers entertainment and vending solutions for your business through our relationships with the operator community. For locations looking for a simple and profitable solution or vendors looking for equipment that fits any situation, Betson Enterprises can help you. Betson Enterprises has an industry proven reputation for quality and customer focus.


For more information on Betson Enterprises, visit www.betson.com, email us at info@betson.com or just call 1-800-524-2343. Our new product catalog is now available for you to view or download. Just click on the following link http://interactivepdf.uniflip.com/2/24957/287027/pub/.
AirVend unveils Touchscreen Technology Solution for Vending Operators to Boost Profitability and Comply with Affordable Care Act Requirements
AirVend, an innovative technology firm focused on the vending industry, has today released AV 7, a streamlined touchscreen solution for vending operators to improve profitability and enable compliance with government regulations.
Provo, Utah (PRWEB) 7, February 2013 – AirVend, a company dedicated to revolutionizing the vending industry, has today unveiled an innovative touchscreen solution for improving profitability and ensuring a vending company is in compliance with Affordable Care Act requirements.
Those requirements force vendors to disclose calorie or nutritional information on the food products offered to customers, but no ruling has been made on how the new regulations will be enforced for the vending industry. Now, with the date of April 2013 set for implementing rules, AirVend, Inc.'s advanced solution ensures that regardless of what the government's final ruling might look like this spring, AirVend customers will be ready. AirVend, Inc.'s mission is to enhance the lagging role of technology within the vending industry by improving ROI through low-cost hardware, increased sales, and cutting-edge innovations.
Chad Francis, Founder of AirVend, Inc., said, "Members of my family have been in the vending industry for 20+ years. As a software engineer and technologist, it always pained me to see such a lack of technology in the industry. My team and I are very pleased to be in a position to make a real difference." Of course, there's much more to AirVend's solution than simply complying with governmental regulations. The AV 7 device provides cashless payment options with credit card acceptance and NFC technology to ensure Operators are no longer leaving sales on the table. The device is also wirelessly connected to AV Live, a cloud-based system providing real-time sales data, machine alerts, inventory tracking, and more.
With simple over-the-air software updates, the AV 7 platform becomes an extremely dynamic interface on a very static machine. This means all the latest innovations from AirVend such as advertising, loyalty programs, promotions, and new cashless payment methods can flow to the machines as they become available.
David Loveland, Co-founder and CMO of AirVend, said, "For those of us passionate about solving business problems with technology, the last few years have been very exciting. The release of Android, a free operating system, as well as consumerization of tablets and smartphones has commoditized small, powerful computing devices and components. Now, making mobile hardware solutions for business use is much more affordable than ever before." AirVend provides a single multipurpose hardware device that can do it all, at a price point that makes mass adoption of this technology possible.To find out more about AirVend, Inc., or their powerful vending technology, visit the company at http://www.Air-Vend.com.
About AirVend, Inc.: AirVend, Inc. was founded in April 2012 for the express purpose of bringing affordable, advanced technology to the vending industry. The AirVend system is an interactive touchscreen device that displays nutritional information, provides cashless options and sends real-time data and alerts wirelessly, ensuring that Vending Operators reap the rewards they deserve.
Phone: (800) 321-9601
,
Web Address: http://www.Air-Vend.com
,
Email: contact@Air-Vend.com
LAI'S LITTLE SPEEDY NOW SHIPPING
Dallas, TX, February 6, 2013 – LAI Games is now shipping Little Speedy, the new pint-sized version of the popular Speed of Light redemption game. The game was a hit during its IAAPA debut, with children playing it continuously throughout the show. Videos of the game can be found on the LAI Games YouTube channel at www.YouTube.com/LAIGames.
Little Speedy tests little ones' speed and hand-eye coordination on a bright and colorful playfield. Players attempt to turn off lit buttons to earn points and tickets. A friendly voice announcer and colorful cabinet artwork draw players in. Little Speedy is perfect for family entertainment centers, children's entertainment centers, pizza restaurants, bowling centers, and other locations with young patrons. It is also a great companion piece for Speed of Light.

About LAI Games
LAI Games USA, a subsidiary of Leisure and Allied Industries (LAI), has been a leader in the interactive entertainment and game industry for over 50 years. The company develops, manufactures, and sells coin operated prize merchandising games, ticket redemption games, photo booths, and kiddy rides to distributors, operators, and entertainment centers around the world. For more information, please visit www.LAIGames.com.
###
ANNOUNCEMENT: Apple Industries Face Place Website Goes Mobile - With Cool New Tools & Capabilities -

Simple Step-By-Step Instructions for Adding the New App to Your Mobile device! 21st Century Platform Increases Operator Convenience & Utility Greenvale, NY, Feb. 4, 2013 – Apple Industries/Face Place announces the launch of important upgrades to its Internet platform to support operators, distributors and fans of the company…whether they're accessing the website from a desktop, a laptop, a tablet computer or smartphone.
"When we launched the redesign of faceplacephoto.com last November, we promised that upgrades would come early and often --- and we are keeping that promise," said Apple Industries CEO Allen Weisberg. "As of mid-January we have added some cool new content and capabilities to make life easier for our customers and users. The site menu now offers intuitive, timesaving features that range from how-to videos to blogging and mobile access. Even more tools and functionality are coming soon."
"Mobile access is vital because operators spend so much time on the road, whether it's visiting locations or behind the wheel," said Apple's Umberto Totino, Technical Service Manager. "That's why one of our favorite new features on faceplacephoto.com is a 15-second process to add the app to the home page of your Android phone or Apple iPhone or iPad. You literally tap three buttons on the screen of your mobile device and you've installed an app-type interface that gives you instant access anytime, from anywhere."
The three-step process for adding to your mobile device is found at http://faceplacephoto.com/blog/the-new-faceplacephotocom-is-live. The result is an appealing Smile 2.0 icon on the user's apps menu or bookmarks page.
Velopresso is an espresso vending tricycle that is fully self-contained and requires no electricity to operate. The trike features an ingenious pedal-powered coffee grinder and a gas-powered espresso machine. Designed by Lasse Oiva and Amos Field Reid, Velopresso will be produced in the UK later this year.
Check out website at: http://www.velopresso.cc
Carts Blanche, LLC Introduces "VendaCarts" Mobile Automated Business to Veterans as a Vital Self-Employment Option -
http://markets.cbsnews.com/cbsnews/news/read/22160867/Carts_Blache, or see their website at: www.CartsBancheOnline.com.

Carts Blanche, LLC
"VendaCarts" the Future of Automated Retail Sales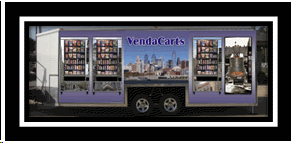 VendaCarts" is an innovatively smart and technologically driven Mobile Vending Store. The kiosks design integrates five industries under one roof; banking–ATM's and credit transactions, vending-automated, advertising-mobile billboards and digital signage, kiosk-mobility and technology- network and Wi-Fi enabled), creating up to 23 distinct revenue streams of income with operations being performed by a single person.
VendaCarts business trailers move automated retail sales and promotions into a wider playing
field multiplying locations and profits exponentially.
The most technologically packaged mobile automated stores for retail sales globally.




Let Us Design Your Future
Visit website at www.CartsBlancheOnline.com, email an@cartsblancheonline.com



Call Office at: 251-786-5852
"Face-Lift" your Store & Increase Profits- from HK LAUNDRY NEWS RELEASE -
This article is a testimonial to Bill Gerardi who recently renovated his Norwalk, Connecticut Laundromat. The Laundromat on 280 Connecticut Avenue was built in the late 1980's and has had the laundry equipment renovated over the years, but never a cosmetic "Face-Lift". Recently Bill decided to cosmetically overhaul and modernize his Laundromat and this has achieved great results.
Past Experience
Bill Gerardi's business experience has been from operating a successful wine & liquor store for 43 years in the high end community of Stamford, Connecticut. Bill first got into the Laundromat business when my father sold him our Laundromat that was in the same shopping center as Bill's liquor store. Bill found that he loved the Laundromat business and eventually acquired 2 more stores. Bill moved his focus from the liquor business to Laundromats, thus allowing Bill to play with his Laundromats and his sons to make their own mark in the liquor business.
Modernization
Bill has over the course of several years, modernized the laundry equipment in his Norwalk Laundromat but had never done anything to the décor of the store. Last year, Bill had some new competition come into his market and he saw his business start to drop. Business had fallen and it looked like it could drop even further when Bill decided that he needed to do something to keep his customers. Bill decided that the 1980's "look" of his Laundromat had to go and be decided to overhaul the image of the Laundromat. Bill had an interior designer match the New colors for the tiles, walls and folding tables. Bill tiled over the 1960's red quarry floor tile with a light colored porcelain tile and carried a matching tile 4 foot up on all of the exposed walls. Bill also tiled the washer slabs and this tile work set the stage in dressing up the entire store. An added benefit is that the wall tile now protects the walls from marks & damage due to laundry carts and heavy customer traffic. Bill also replaced the existing washer covers with nice new clean looking covers with decorative trim. Bill replaced all of the folding tables with a more colorful design. The hardest problem Bill encountered was that the original lights had all of the diffusers removed creating a bare bulb look. Bill had a real challenge finding the correct size lighting diffusers to cover his existing lights.
Results
As you can see in the before & after photos, Bill has done a terrific job in modernizing his Laundromat and making it bright and more appealing. A side benefit is that the Laundromat is easier to keep clean due to the all the tile work and now Bill looks forward to visiting the Laundromat. It makes him feel proud to own and operate this store. The store cosmetic overhaul has translated in a net 5% overall increase in Laundromat revenue and more appreciative laundry customers. Bill figures that with some simple promotions for this un-attended Laundromat, that he can increase his business even further. Now that Bill has seen the results of the new "look" and the resulting customer appreciation, he plans to clean-up his other Laundromats. Cleaner nicer looking Laundromats have greater customer draw & customer appeal and have greater profits. www.HKLaundry.com

April Deadline Set For FDA To Finalize Calorie Disclosure Rule -
Two years after proposing the "Food Labeling: Nutrition Labeling of Standard Menu Items in Restaurants and Similar Retail Food Establishments" rule, the Food and Drug Administration (FDA) is being given a timetable for final action. The U.S. Office of Management and Budget has set the month of April 2013 as the final action period for implementation of the rule, which encompasses the requirement that vending operators with 20 or more machines will need to post calories counts for the products they sell. The rule was part of the Patient Protection and Affordable Care Act signed into law on March 23, 2010. Cllick here for more from VendingMarketWatch.com/news
MDBPro -

Accept cash, credit or debit cards on any pc, plc or pulse based vending system.



Supports all MDB (Multi Drop Bus) devices
Serial channel supports modbus and other common serial protocols
Menu driven price and system settiings via operator interface
Separate customer interface can be mounted remotely
Customizeable prompts
The MDBPro communicates using the MDB (Multi Drop Bus) and common serial protocols including modbus to provide information and logic to the backend system.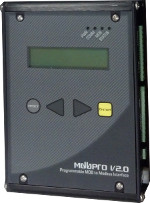 Speed up the the development of future vending machines or retro-fit existing system. Engineers can concentrate on the development of the delivery mechanism and leave the transaction management to the MDBPro. Maintenance and changes to the system are simplified and software updates can remedy problems that otherwise would have required expensive changes to the hardware.
The MDBPro is a future ready transaction management system for any un-manned vending system, whether for products or services. It is compatible with most MDB compliant devices.
We will provide technical assistance for impementation and have the know how to develop custom software and PLC solutions.
Contact us asher@datawrx.com and call 1-214-315-7252, website: www.datawrx.com
Survey: 2012 Was Good Year for Many Coin Laundries


Sprucing up stores, raising prices among 2013 plans -
CHICAGO — More than half of respondents to this month's AmericanCoinOp.com Wire survey say business was good (39.3%) or even great (14.3%) last year, while another 28.6% say 2012 business was average. The remainder—17.9%—call it below average.

Regardless of how their individual business fared, 58.6% say 2012 turned out as they expected. Thirty-one percent didn't expect last year's business results, and 10.3% weren't sure what to expect in 2012.

Respondents were asked to list the best thing that happened to their laundry in 2012. There some expected responses, such as increasing or maintaining sales, adding commercial business, attracting more customers and putting in new equipment. Some mentioned the closing of nearby competitors. And how about the worst thing to happen last year? The increasing cost of utilities, dealing with competition, and the re-election of Barack Obama received multiple mentions.
Weather factored into at least two responses: lightning struck one operator's building and caused damage to many machines, while another had to make numerous repairs after a large hailstorm. One respondent said opening a new store was both the best thing and the worst thing to happen last year.

So, what does 2013 hold for the respondents? They're planning to spruce up their stores (63.3%), raise vend prices (56.7%), add new washers and/or dryers (50%), and do more marketing (40%). Shares of less than 10% will add other equipment or another service. Ten percent don't plan to make changes this year.
Roughly 53% expect their business will improve in 2013, while 16.7% expect things to become worse. Roughly 27% expect business to be the same as 2012, and the remaining 3.3% are unsure how their business will fare. Click here for more information, from www.AmeroncanCoinOp.com.
SNIKIDDY NEWS & EVENTS -Happy New Year! We're kicking off 2013 with a new way to snack - our newly reformulated Snikiddy
snacks are now made with non-GMO ingredients! Our snacks featuring the non-GMO label are now hitting shelves, so keep your eyes out for these new and improved snacks to share with your entire family.

Snkikiddy Available at New Retailers & Locations! www.Snikiddy.com
This year, it'll be easier now more than ever for fans to enjoy our delicious and nutritious snacks. We are excited to announce that Snikiddy is available at new retailers and locations around the country! We encourage our fans to show support and pick up our snacks at these stores to help us continue to make Snikiddy available to everyone. Check out the new locations below:

• Most Walgreens locations nationwide are now carrying Snikiddy Eat Your Vegetables & will have the snacks on sale for two bags for $6!
• Market Basked locations in the North East are now carrying select Snikiddy Eat Your Vegetables.

If you're looking for a big bag of Snikiddy, we have a solution! Learn where you can pick up our 18-20 oz. bags of snacks:

• Costco locations in the North East are now carrying Snikiddy Cheddar Cheese Baked Fries.
• Costco locations in Texas are now carrying Snikiddy Eat Your Vegetables.
• Costco locations throughout the Mid-West are now carrying Snikiddy Eat Your Vegetables.
• BJ's Wholesale Club are now carrying Snikiddy Eat Your Vegetables & Snikiddy Baked Fries, both in Sea Salt.

If Snikiddy isn't in your local grocery, specialty or natural foods store, please ask the store manager if they could carry Snikiddy!

Have a special tip that helps you and your family stay active? Share it on our Facebook wall!

Greenvale, NY – Paul Jacobs has joined Apple Industries as Vice President of International Sales and Marketing, where he will lead the company's ongoing sales and marketing of its line of advanced Face Place digital photo booths to Europe, Asia and Latin America.

"The presence of Paul Jacobs, whose leadership has been known and respected worldwide in our industry for more than four decades, provides an impressive endorsement of the quality of Face Place products," Apple CEO Allen Weisberg. "His decision to come aboard Apple also strengthens an already-strong team."
"I'm delighted to be a part of Apple, a company whose leadership in its sector is second to none," said Jacobs. "From the quality of its digital photo booths to its aggressive integration of social media into the customer experience, Apple has created so much of the photo booth renaissance of recent years. Allen Weisberg and his team have truly made this category one of the essential staples for today's street operators and FECs alike, based on earnings, popularity, customer traffic and longevity."
Over the course of an industry career that began in 1967, Jacobs has served as president or executive vice-president of numerous top amusement machine manufacturers. In California he led SNK Corp. of America, Data East USA, Capcom USA, Universal USA, and Exidy; he also managed Wurlitzer's U.S. branches. After relocating to Florida several years ago, Jacobs served as president of BMI Gaming, and also led U.S. kiddie ride sales for Falgas Industries. Jacobs also has owned and managed operating and distribution companies. Jacobs can be reached by calling (516) 619-8000 ext. 46, or by emailing him at pauljacobs@faceplacephoto.com . Simultaneously, Weisberg has announced the elevation of Apple's longtime National Sales Director Mel LaForce to the newly created post of Vice President of U.S. Sales and Marketing. "We are proud once again to recognize Mel's invaluable contribution to the ongoing success of Apple Industries," said Weisberg "Every distributor and nearly every operator in America knows and trusts Mel's knowledge and integrity. We look forward to enjoying our association with him as one of the pillars of this company for a very long time to come."
Apple Industries Inc. is a leading provider of digital imaging solutions for retail environments. Apple Industries manufactures, markets and sells the award winning line of Face Place digital photo booths. Face Place photo booths contain Smile 2.0 software which allows customers to purchase photo strips, 4x6 photos, and to share their photos directly from the photo booths by email, Facebook or Twitter. Apple Industries has been in the photo, vending, coin-operated machine and event planning industries for more than 30 years. For additional information, please visit the Apple Industries website at www.faceplacephoto.com or call 516.619.8000.
ANNOUNCING - NEW "FUN TYPE" OF FRANCHISE ON 4 WHEELS:
Ice Cream on 4 Wheels is a complete turn-key operation Ice Cream Service!!! We are able to accommodate any and all functions. School events,
art shows, no event too small or too large. No venue is ever an exception.
All necessary equipment is built right into the vehicle. We are completely self-sufficient including even a generator to keep everything cold. This allows us to go anywhere to provide
anyone with our delicious ice cream. Nothing is better that the wonder on the faces of kids and adults as you hand them the cup or cone filled with their favorite ice cream. It's made even better as there is no unloading, no mess, and the ease of using our own equipment.
CONCESSION TRUCK FRANCHISE TYPE OF BUSINESS OPPORTUNITY!

Part-time or Full-time, up to 6 figure income. Purchase the Complete package: Truck, machines, equipment, vendors, etc. Serves quality soft serve Eddy's ice cream. Exclusive territories, Financing available, easy to maintain. Private parties, fundraiser, 3 day shows, ice cream socials. No royalties, no commissions, one flat fee to get started in your new ice cream concession truck business!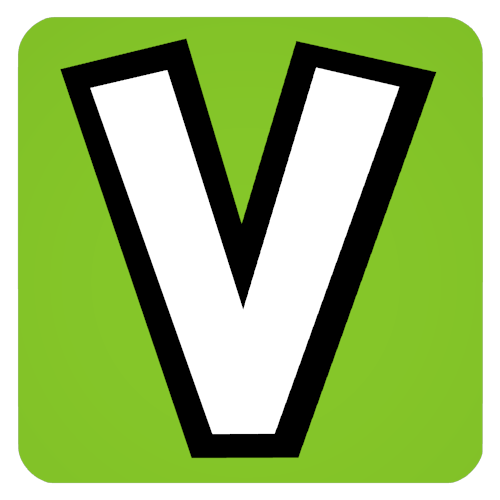 My Vend Track is an easy and affordable vending machine management solution! We are a web based company here to help out vendors of all types with managing their vending business. With our system vendors can manage unlimited locations/routes/products, get turn by turn directions for routes, manage on the go with our mobile web app, generate reports, submit feature requests to help improve our system, and much more! Our system is very easy to setup and use and the best part is the first 14 days are totally FREE! Check us out at www.myvendtrack.com for all the details.
Website:
www.myvendtrack.com
NEW PRODUCT RELEASE from Coin Mechanisms Inc. – MDB Coin Changer Box

Uprade your office coffee machine by adding our MDB Coin Changer Box!
Our Coin Changer Box uses either a Conlux 5 tube or a CoinCo 3 tube coin changer.

Has a user controlled, dip-switch configurable MDB protocol PCB that allows flexibility of price settings including "free vend" capability

A 3 digit LED displays both "price" and "status" messages

Built-in dual output 65W 24V/5V enclosed power supply

A brushed stainless steel coin entry assembly

An integrated removable metal cashbox.

Made from .060 thick CRS, pre-galvanized and powder coated in a black textured finish.

It measures 19-1/2" high, 10-1/4" wide, 4-1/2" deep.
Our MDB Coin Changer Box can be attached to almost any single vend device for a completely self-contained, locking money collection & vending control system.

Proudly made in theU.S.A.!

For more information, please contact our office at 800.323.6498, email coinmech@coinmech.com , or visit our website www.coinmech.com .
Top 5 Reasons to Join the CLA !!!
Below is my Top 5 reasons to join the CLA:
Probable the most compelling reason to join the CLA is to get a

Free Website for your Laundromat

. The CLA can quickly & easily create a website for your Laundromat in just minutes. All you have to do is complete a form and within a couple of weeks your Laundromat has a website. (How cool is that?) 77% of people search the Internet for phone numbers, hours or operation and where to wash their clothes. Consumers will research the possibilities and the options before committing their business. Apartment dwellers are our base customers and they are a transient population. A Free website pays for your annual membership.

State & National Lobbying

- The State & National government are trying to balance their budgets and are finding creative ways to gain more revenues. One of the items floated about is to charge Sales Tax on washer & dryer usage. How awkward would it be for you to have to collect and pay sales taxes on revenues you received? Sales Taxation departments will go on witch hunts to make sure that every tax dollar is received. You can go to jail to not paying sales tax. How do you prove your Laundromat revenue? It is a cash business. This is the thing that keeps me awake at night and I sure am glad that someone is looking after my back.

DIY Direct Mailing Campaign

- This is a ready-to-go direct mail campaign to help promote your Laundromat and get you new customers. The CLA has templates, demographics and mailing lists to make this a one stop solution.

On-going

Educational Seminars and Webinars

for Laundromat owners - Where else can you find out about how to set up your Free Website? Where else can you find out how to get a FREE phone number? Or email address? How do you learn to market your Laundromat in the new "social" environment? The CLA will show you how.

Information

. Where can you get training for your attendants (in English or Spanish)? Where can you find out how to reduce your sewer costs by 10%? Demographics for your next Laundromat. All of this information is available at a reduced cost or for Free as a member of the CLA. Profit for the decades of good information and hard work from past & present CLA members & contributors. The CLA provides good timely information, so you don't have to re-invent the wheel.

NORTHEAST LOCK CORP ANNOUNCES:
THE COMPLETE SOURCE FOR YOUR VENDING SECURITY NEEDS!
**GREAT PRICES AND FAST SHIPMENT** of T-Handles, Plug Locks, Padlocks, Hasps also Coin Laundry,and more!
Everything from Economical to High Security! Medeco,Tubular Ace-style Duo, Electronic Systems with Autit Control and more!

The Lobster Zone - A Crane Game with Live Lobsters!!
Contact Nick Nappas 407-814-8440 Apopka, FL - http://www.thelobsterzone.com/
The Game that is breaking all the rules and lets you catch your own meal!
--#1 Selling Lobster Game!
--First Lobster Game in North America
--Fresh Lobsters, Highest Quality Machines
What makes The LOBSTER ZONE so special?
The Lobster Zone offers a great business opportunity in a break-out niche.
This state-of-the-art attraction is built with the highest quality materials and a clean and inviting look that's designed to fit into any establishment.
Enormously successful in restaurants, sports bars, clubs, bowling lanes, and grocery or convenience stores, The Lobster Zone is always a hit. In no time at all, The Lobster Zone creates a buzz around town and brings in new clientele looking for a fun, exciting and rewarding experience.
Laserforce Announces the Release of the
World's Next Generation of Laser Tag
Brisbane, Australia - Laserforce announces the release of the NEW Gen7 advanced laser tag system. Gen7 offers astounding profit making features, including two that are pending patent applications to protect your investment from imitation by your competitors.
Each Gen7 battlesuit has over 1 gig of music, sound effects and real-time speech patterns stored in the on-board computer. Never before have players and owners alike had such flexibility to customize music and sound effects to their own tastes. Battlesuits use loss-less audio and stereo sound played through shoulder speakers right next to the ears for unparalleled sound quality and realism.
"It's amazing the difference in technology now compared to what we had in 1988," comments Laserforce founder Len Kelly. "The players have so much fun and the operators make exceptionally good money through reliable equipment packed with hard earned repeat play features. The latest gear has full offsite management tools that analyze maintenance needs and usage reports."


Another stunning feature is the use of RFID or "Proximity Cards". Players need to have their Proxicard loaded with Laserforce credits and log into the game by swiping their Proxicard against the chest plate. For the first time anywhere in the world, battlesuits are equipped to take payment directly from the card payment system, which assists in preventing theft and fraud.
More Fun from Laserforce
Turnkey Haunted House Packages Now Available! - A new spooky Halloween game type has been designed for Haunted Houses and Halloween.
Laserforce at IAAPA
Laserforce will be at Booth #1666 where they will be showcasing the new Gen7 Laserforce system. Learn how they can help you start up a Laserforce attraction of your own with flexible payment options. They can supply a basic budget 14-suit system right up to a fully optioned 50 players plus system. Stop by or contact Dave Jackson at davejackson@laserforcetag.com to set up an appointment.
###
Laserforce has been developing, manufacturing and supplying laser tag equipment for twenty-five years. They are a global leader with new sites opening all over Australia, Europe, Asia and North America. Laserforce is one of the most trusted names in the laser tag industry. For additional information regarding Laserforce and their state of the art technology visit their website at www.laserforcetag.com.
Doodle Jump Arcade
The busy summer season may be coming to an end but ICE and Raw Thrills are staying HOT, as they announce that one of the most popular iTunes apps ever made, is now a redemption game. Doodle Jump ® was created by Lima Sky and has had over 15 million copies downloaded worldwide. The popularity of the app and the successful conversion for a family fun redemption game.
Doodle Jump Arcade is brilliantly displayed on a veritically mounted 42'' high definition monitor, accompanied by a bright vacuum - formed marquee and
complemented by flashing multi-color LED's. The game play is intuitive to all ages and players: Navigate "doodler" to the top by bouncing from the platforms to jump on various objects to accumulate points, if successful the player has an opportunity at the operator adjustable Super Bonus!
Locking Systems International Inc. awarded U.S. Patent on its FLEX Padlock®
Locking Systems International Inc. has been awarded a U.S. Patent on its FLEX Padlock®. All together 20 claims were awarded under this patent. The FLEX Padlock® uses a unique Adaptable Cam that gives the end user the ability to change the security level of the padlock by changing the lock cylinder. The FLEX Padlock® is constructed of a hardened steel body and shackle. The shackle comes with either a one or two inch clearance and is user changeable.
The FLEX Padlock® accepts most standard 7/8" cam locks such as the Cobra7, CobraMatic7, Medeco, Abloy plus many others. Founded in 1994, Locking Systems International Inc is a manufacturer and distributor of many different types and styles of locks and locking systems. LSI manufactures the Cobra 7 and the CobraMatic 7 cam locks, vending locks and padlocks. Locking Systems International Inc. is a leading distributor and service center for Abloy and Medeco.
For additional information call 1.800.657.LOCK (5625) or email sales@lockingsystems.com, you can also visit our web sites at www.lockingsystems.com or www.cobralock.com.
NEW PRODUCT RELEASE - Coin Mechanisms Inc. Announces the Release of the New Azkoyen R1 Mini Hopper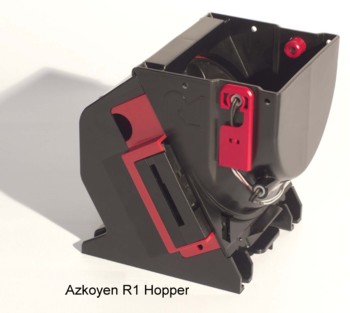 Coin Mechanisms Inc., the North American Distributor for Azkoyen Payout Hoppers and Electronic Multi-Coin Validators, announces the release of the New Azkoyen R1 Mini Payout Hopper.

The New R1 Mini Payout Hopper features: 3 coin payout configurations (left side, right side, and top); anti coin jam design; flash technology; both 12V and 24V DC operation in a single unit; payout rate of up to 7 coins per second; both full and empty level sensors included as standard equipment; coin size range from 14.5mm (.570") up to 33mm (1.30") diameters.
For more information, visit www.coinmech.com or email Mike Meisinger at mikem@coinmech.com.
Considering vending machines for your place of business?
Click on the following links to find a vending service supplier in your area!
Vending Machine Service Operators- USA
Vending Machine Service Operators- CANADA
OFFICE COFFEE SERVICE COMPANIES- USA
VendingConnection.com 1-800-956-8363
EMail us for your FREE vending news announcement to be posted today



Home page | CashlessVending | Considering Vending? | FAQs | Press Releases
Vending Trade Shows | VendNews | Classified Ads | Vending EBooks | Vending Supplies | Specialty Vending | Healthy Vending | Advertising Rates | Site Map
VENDING NEWS --- THE #1 VENDING CONNECTION BUSINESS DIRECTORY NEWS ©VendingConnection.com, Copyright 1996-2013. All rights reserved.