K9000 Dog Wash Vending Machine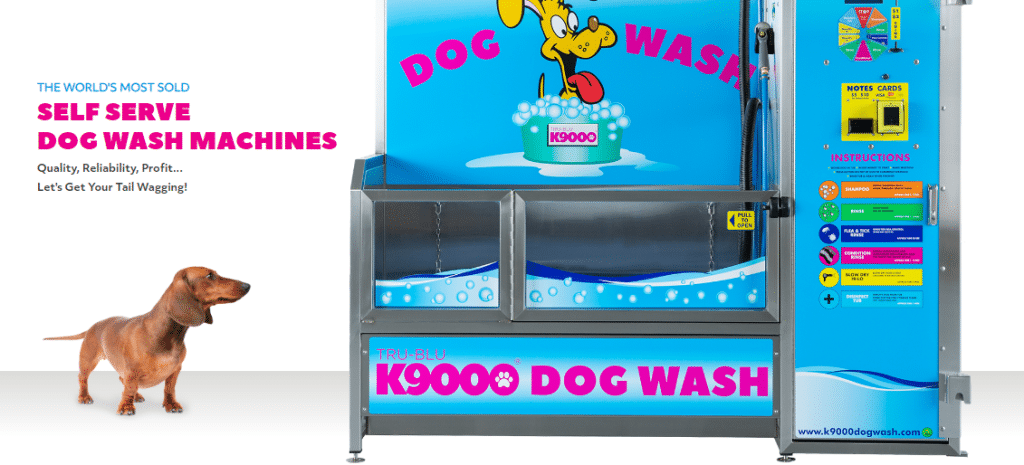 The K9000® DIY Coin Operated Dog Wash, which has been available since 2005, is created with superior materials, clever construction techniques and the best componentry available, creating a machine designed to make money.
The K9000® Dog Wash story is one of a product inspired by a dream, built with passion and evolved through customer feedback.
Why choose the K9000®?
The K9000® is a state of the art self serve dog wash machine. For just $10, consumers wash, condition, and dry their pet in a safe environment. The machine is designed to make business owners and entrepreneurs extensive passive income  With 1,700+ machines worldwide (and over 3.7 dog washes last year), the machines are made and manufactured in Australia and Wilmington, NC. 
K9000® is the world's leader in dog wash machines. K9000® has been success in many businesses but focuses on Pet Stores, Car Washes, RV and Camping Parks, Apartment Complexes and Subdivisions, Municipalities and Dog Parks, and any location with high foot traffic that is easily accessible. Made from 304b aircraft grade stainless steel, the machines can be placed in inside or outside locations.
Phone: (866)229-7841 Email: support@k9000dogwashusa.com, Visit: https://k9000dogwash.com/.