365 Retail Markets' Seasonal Best Sellers
365's Seasonal Best-Sellers: Winter Wonder Foods.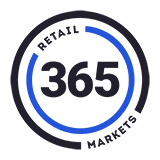 Like many food service operators (FSO), you are likely restocking your markets regularly, and as the Winter season approaches, it's time to consider which products will entice your consumers in a festive, fulfilling and flavorful manner. If you have not yet leveraged 365's ADM backend market management system to run reports detailing how your market performs year-over-year to glean which seasonal products are consumer favorites, don't fret, 365 has compiled a list of the top seasonal best-sellers to make your market turnover process easier!
Our team scoured aggregated sales data across our network to identify the best-selling products across our global footprint between 2021 and 2022. This data reflects season best sellers following the "Great Return"—providing FSOs with the most recent and relevant data to keep its consumers happy at the checkout.
Winter's 10 Top-Selling Beverages
Mountain Dew 20oz
Coke 20oz
Pepsi 20oz
Monster 16oz
Aquafina Water 20oz
Dr Pepper 20oz
Sprite 20oz
Coffee/Cafe
Diet Mountain Dew 20oz
Niagara Water 16.9oz
Winter's 10 Top-Selling Snacks
Doritos Cool Ranch 1.75oz
Doritos Nacho Cheese 1.75oz
Ruffles Cheddar & Sour Cream 1.50oz
Cheez-It 2oz
Lays Regular Potato Chip 1.5oz
Premium Meats Mild Beef Stick 1oz
Crunchy Cheetos 2oz
Premium Meats Spicy Beef Stick 1oz
Lays Bbq Chips
Mrs. Freshley Jumbo Glazed Honey Bun 5oz
While some are fairly common snacks, these products alone account for over 536,000 unit sales in the Winter season, amounting to approximately over $6,970,000 in seasonal revenue. However, it simply is not enough to be sure that these make an appearance on your market shelves this winter.
The winter season is special because in addition to the magic that the holidays bring, Winter also encompasses the end of one year and the beginning of another. As such, sales this season can not only close your year out on a solid note, but they can also give you a strong start to the new year.
It is with that in mind, that 365 has assembled a few suggestions on how to make Winter's best sellers work for you. Our team has devised five recommendations on how to leverage these products' popularity to introduce new features or more quickly sell through existing product inventory. Which of the following would work best in your market?
1. Bundle
Allow your other items to leverage the momentum of your bestsellers by creating a discounted packaged deal featuring a combination of the two products. Visit the 365 Help Center to learn how to use this feature under the Promotions Operator Guide.
Offer your consumers a bit of comfort as you test their taste buds with a new product. Create a packaged deal with the best seller and one of your new-to-market items. Visit the 365 Help Center to learn how to use this feature under the Promotions Operator Guide.
2. Loyalty Incentives
This exciting capability assists operators in rewarding consumers. Offer increased loyalty points with every purchase of the best seller, or perhaps regular items in order to more strongly influence sales. Simply use the Loyalty Program feature on the 365Pay app. Unless your market has set point multipliers for a product promotion, consumers will earn one point for every penny purchase. So, take a look at how quickly these best-sellers fly off of your shelves and determine if those rates of sale will help consumers amass a meaningful number of points to leverage as another purchase, later. Visit the 365 Help Center to learn how to use this feature under "Loyalty Programs."
3. On-Screen Promotions
Use 365 devices' on-screen promotional features to offer discounts on items while leaving the best-sellers at full price. The popular items will sell at their normal rate and you can influence purchase behavior of other goods to strengthen revenue projections for the season. Visit the 365 Help Center to learn how to use this feature under the Promotions Operator Guide.
4. E-Gift Card Offer
This fun feature also helps operators reward consumers. 365 Retail Markets' eGift cards are a source of value that can be distributed to consumers to purchase market products. With eGift cards, consumers can redeem the gift card value through a one-time purchase, or they can fund their existing Global Market Account. This option is a super simple solution that is on-theme for the "giving" season and it doubles as a means to introduce 365's eGift Card feature to consumers if your market has not yet leveraged it. Create a gift card and allow consumers to use as they wish—which will likely be on one of your best sellers. Search ADM-Gift Cards on the 365 Help Center to learn how to use this feature.
For more information visit https://365retailmarkets.com/, call (888) 365-6282, or email Marketing@365SmartShop.com.