Optimal Station, Custom Vending Automation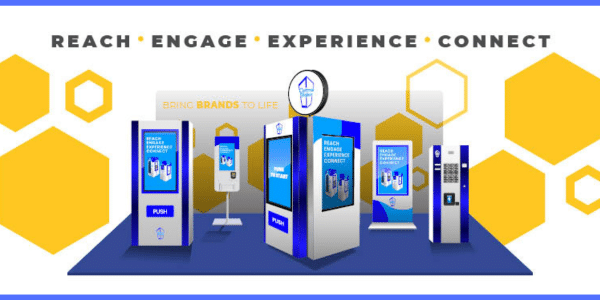 Vending continues to be one of the most reliable ways for companies to get their products to the market, but the reality is that one size vending machine cannot always be used for every application.
Thankfully, there's Optimal Station; a company that harnesses the power of vending by providing custom vending solutions for a wide variety of marketing purposes, including automated retail.
State Of the Art Vending
Unlike vending machines from years past that just dispensed drinks or snacks, machines designed by Optimal Station also offer state of the art features including HD digital ad displays, social media integration, artificial intelligence and more.
From promotional vending to photo booths, these vending machines offer a wide variety of usage possibilities and what's most ideal is that they can also be customized and branded for the environments that they are placed in.
Unlike The Power of Your Brand Anywhere
One of the biggest things that's been hurting the growth of some businesses worldwide is the inability to take their products and brand to every location or market. With Optimal Station, their vending machines can be custom designed to promote any product regardless of the location. Their vending machines are as close as possible to an employee that's working 24-7 and promoting a business's products even while the owner is sleeping!
Full Analytics and Reporting
Even though their vending machines offer a huge number of modern features, they also offer all the reporting and analytic features that a business owner needs to help them sell more product and offer more value to their customers.
Detailed thumbnail product images with cloud-based image and product hosting.
4K interactive brilliant touch screens, (your choice of size). Now available: TOUCHLESS!
Backend monitoring of sales/dispenses, inventory alerts, stock reports.
Remote machine alerts including temperature monitoring, offline, power outages, etc.
Ability to display vivid videos, static ads, or websites, and control via cloud-based management.
Video analytics (including age & gender identification) for creating targeted ads.
Custom physical and digital branding of all components.
Can be equipped with a RFID scanner that can be integrated with existing employee ID cards/fobs.
To learn more about Optimal Station, visit their website at https://optimalstation.com, email info@optimalstation.com