Healthy Hustle: The Top 10 Healthy Snacks For Vending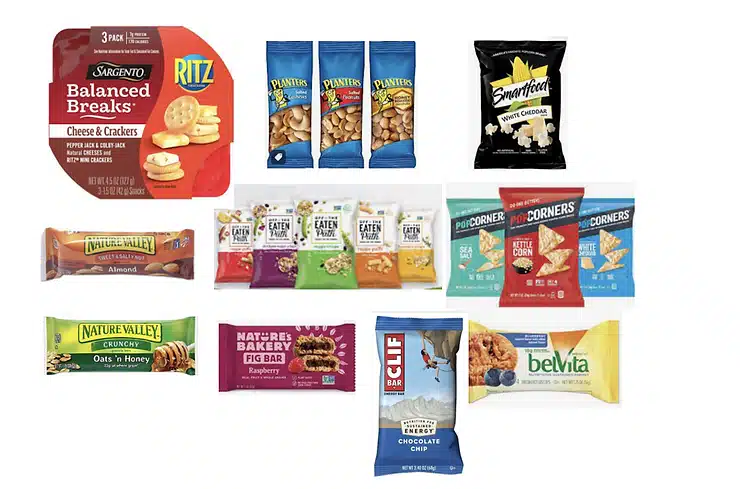 Who said snacking can't be a part of your healthy lifestyle? Let's debunk this myth right away!
Whether you're powering through a deadline at work or pulling an all-nighter for that crucial exam, Red Hawk Vending has got your back with nutritious treats that will fuel your day, without derailing your wellness goals. So say adios to midday slumps and hello to energized productivity with our top 10 healthy snacks that Atlantans enjoyed from our vending machines this past July. Trust us, these aren't your ordinary vending machine munchies!
Healthy snacking can be part of your work or school routine. It's all about mindful choices – selecting snacks that are high in fiber, protein, or healthy fats like those mentioned above.
To further support your healthy snacking journey, we've gathered some additional resources that you might find helpful:
The Nutrition Source from Harvard T.H. Chan School of Public Health – This resource provides a comprehensive guide on the best food choices for a healthy lifestyle, including snacking tips. Check it out here.
American Heart Association's Healthy Eating – Want to know more about heart-healthy snacks? The AHA has you covered with loads of information and delicious recipes. Take a look.
CDC's Nutrition Basics – Get back to the fundamentals of nutrition with this helpful resource from the CDC. It's a great place to learn about balancing your diet. Read more here.
Article written by Red Hawk Vending, Atlanta, Ga.
#healthyvendingsnacks #healthysnacks