Grow Your Unattended Retail Vending Business with Televend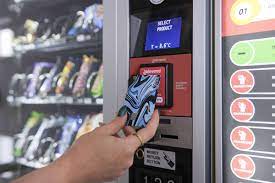 Transform your unattended retail business with the power of digital technology and AI.
Unattended retail (ie: vending, micro markets) continues to be one of the fastest-growing markets in the United States, but for operators, there's always a struggle with saving money and boosting efficiency.
With Televend technology, operators around the world have been able to automate their unattended retail businesses, predict sales trends, and make proactive decisions.
Gone are the days of struggling, because their AI can help to optimize product placement, prevent stockouts, and more.
Grow Your Business with Televend
Besides helping you to grow your unattended retail business, you can also use their solutions to transform your vending business as well, especially if you have traditional vending machines that you still haven't transitioned to smart vending machines yet.
Televend makes the transition to smart vending easy thanks to their mobile payments and engagement options that you can use to enhance user experience and generate more sales from each machine.
Their real-time data and cloud-based technology will also make it possible for you to monitor your vending machines remotely, make planogram improvements, modify route planning, and have tighter cash control and money bag tracking as well.
BENEFITS OF TELEVEND (to name a few):
Monitor Vending Machines Remotely in Real-Time
Enhance User Experience on the Machines
Enable Modern Cashless Payments on the Machines
Real-Time Data and Machine Management
Powerful Route Optimization
Mobile Cashless Payments
Customer Engagement and Loyalty Platform
About Televend

INTIS, the producer of Televend, is a company founded in 1989. and since then is active in engineering and automation of most demanding technological processes. From industry to energetics, traffic and building automation all the way to telecommunications, IT and banking sector. With its seven affiliates in different countries from Europe and Asia, Intis is constantly present on all five continents. Televend is a globally used platform with over 25 international partner offices or subsidiaries. Looking to transform your business? Contact them wherever you are in the world.
For more information about Televend, visit their website today at https://televend.eu, call +385-1-7890-800, or use Contact form.