ChargeFUZE Innovative Stations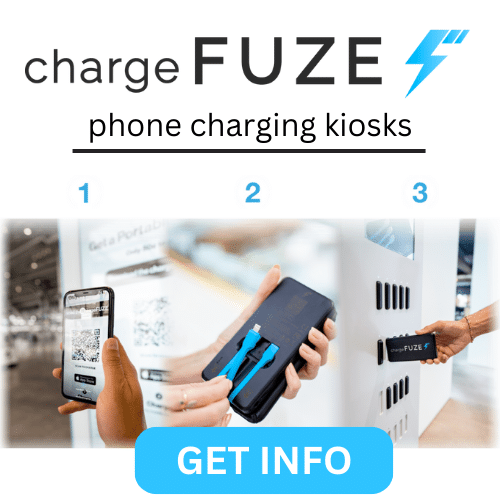 chargeFUZE offers the largest network of mobile charging kiosks for users to rent portable chargers on the go. They are a nationally operating manufacturer and distributor of best in class B2B and B2C charging solutions, a full-stack technology ecosystem, and a suite of digital marketing tools.
The chargeFUZE Slim 25-Unit station is perfectly fit for retail, large restaurants, bars, clubs, casinos, and more. If your location has high traffic, this station is right fit for specific locations.
At 6ft tall, the chargeFUZE Plus 25-Unit is perfect for high density venues, sports arenas, shopping centers, concert halls, stadiums, and more. These stations are ideal for high traffic venues.
For more information visit website at https://www.chargefuze.com/.