Gain The AutoCrib Advantage
AutoCrib, Learn More a Leading Solution for Industrial Vending.
Are you searching for an industrial vending solution? If so, check out AutoCrib, it's industrial vending machine that's specifically designed for point of use inventory management and vending industrial supplies.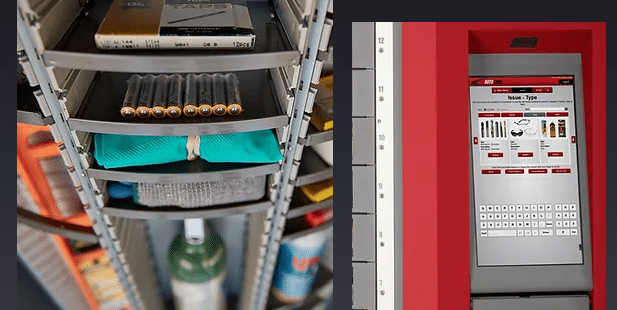 The AutoCrib industrial vending machine makes inventory management simple because all employees must do is use their ID cards to add and remove items while the industrial vending system does all the record keeping automatically. 
AutoCrib will save companies time and money each month because employees will no longer waste time waiting for someone to provide them with the supplies that they need because they can simple checkout items and return them anytime.  
Purpose Built for Industrial Environments
With AutoCrib, you now have the industrial vending machine that you've been searching for and it also comes with powerful inventory management software so that you are no exactly what inventory is in use at any time during a normal work week. 
Besides saving company's time and money, when employees are finished with the items that they've checked out, they can simply return those items to the AutoCrib dispensing machine and no repacking will be needed. 
Slash Your Inventory Expenses With AutoCrib 
Yes, AutoCrib is easy to use but another reason to consider this industrial vending machine is that it will help you to reduce consumption by up to 40% because inventory consumption will never get out of control. 
By automating the procurement process in your company, you will be able to bid more efficiently on jobs while having a better understanding of of real-world workflow because you're always going to know when employees are checking out equipment, how many were taken and what needs to be returned.
Using an AutoCrib in businesses also means that you can rely on them for best-in-class support with a 98% solve rate as well. Their tech support team is highly trained to help you utilize AutoCrib as a scalable solution for many business types.
What Makes Industrial Vending Machines Different?
Purpose-built for industrial environments.
Powerful inventory management software. 
No cash transactions. Employees login with their existing employee badge. 
User interface designed for making complex inventory transactions easy. 
Flexibility to dispense a wide-variety of item types and thousands of SKUs. 
Doesn't require repackaging. 
You can return items back to the dispensing machine.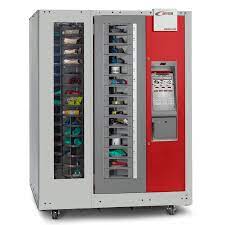 About AutoCrib
Today, AutoCrib provides over 20,000+ automated inventory control systems for some of the biggest names in Fortune 500 and various other manufacturing and retail companies worldwide. With 25+ years of experience, our industrial vending machines slash inventory expenses, increase worker productivity and automate the procurement process. AutoCrib's innovative point-of-use dispensing machines drive significant return on investment in very short payback periods. 
To learn more about AutoCrib, visit their website at https://www.autocrib.com, tel: (714) 274-0400, info@autocrib.com.