Smarter Locking For Vending & Micro Market Equipment, By Camlock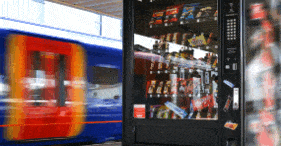 In Vending, Retrofit, Automation Applications, with their steadfast focus on Access Control, Advanced Electronic and Mechanical Locks, Camlock Systems is aptly positioned to meet your distinct security prerequisites.
Key Benefits for Applications
Comprehensive Access Control Total Solution with Modular Capabilities
Engineered Mechanism: Robust, dual jaws.
Integrated Functionality: Compatible with monitoring modules.
Operational Resilience: Works in extreme temperatures, low current.
Operators around the world are choosing Camlock Systems because they offer locking hardware that replaces low-quality locking solutions and provides operators with peace of mind in the quality of locks on their vending machines.
The Right Locks For The Machine
In business for more than 30 years, Camlock Systems offers locking solutions for Vending, Amusement, Kiosks, Smart Lockers, and Outdoor Equipment. Which includes: Off-the-shelf and Customized, IP rated, and Patent designs.
Some of the solutions that they offer include:
Series 63 – A manipulation-resistant lock that also has the Cam Lock AXIAL mechanism.
Series 400 – Detachable lock also offers a micro slam latch.
Series 8840 – This slimline lock offers a vending T-handle and it comes in three finishes.
Series 100 – A rotary latch that also includes lock and door monitoring.
To learn more about Camlock Systems visit https://www.camlock.com, or email enquiries@camlock.com.