SUPER ENRGY DRINK, STRAWBERRY LEMONSPARK
Not artificial, but still intelligent.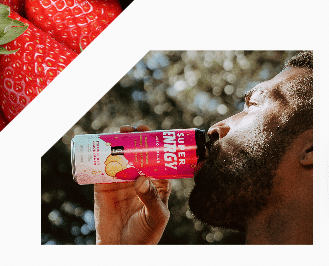 There's a reason all those 30-minute cooking shows you binge watch on Saturday mornings say that adding citrus really brings the dish together. Because Strawberry Lemon Spark literally brings it all together. And by "it" we mean amazing flavor and pop of energy with 0 sugar, no artificial sweetener and a 200 mg kick of caffeine. Plus, this electrifyingly tasty drink is infused with collagen protein, has prebiotics and vitamins to kick your health up a notch.
Keto Friendly
Low Calorie
Sugar Free
Collagen Infused
Vitamins + Prebiotics
No Artificial Sweeteners
1 Can (12 fl oz)
For wholesale information visit https://drinksupercoffee.com