Boxxtech, Automating The Sale Of Canned Cocktails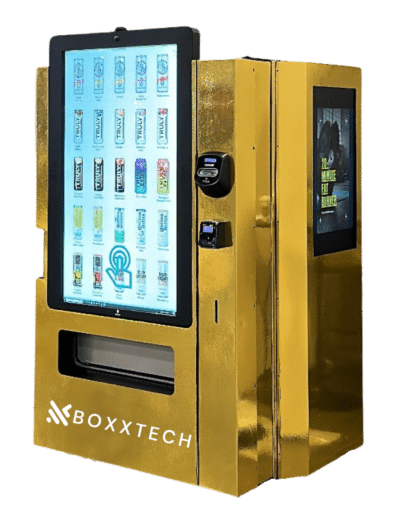 Managing people is usually difficult and can be a liability. Take away that extra stress and use AI tools to sell canned cocktails.
Boxxtech offers a smart vending machine that streamlines alcohol sales by using realtime age verification, proprietary software and hardware and data collection when selling canned alcoholic beverages. 
Automation is everywhere. Why not alcohol?
45% of consumers at events don't buy from concessions due to long lines.
30 mins is the average time spent in line at the concession stands.
People would spend 42% more per party if wait times were cut in half.
70% of people agree that service jobs can be replaced with tech solutions.
56% of consumers said they would definitely pre-order to pick up in an express lane
For more information visit https://boxxtech.io/, email lamarr@boxxtech.io.