Jetinno Innovative Technology For Commercial Coffee Equipment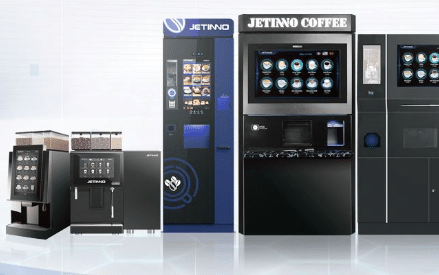 Born in 2013, JETINNO is an intelligent equipment company focused on building commercial coffee machines and solutions that are needed for the market. They manufacturer coffee machines for vending, HORECA and OCS deployments.
Since its establishment, JETINNO has always committed to becoming a leading, technology-oriented and trustworthy coffee equipment manufacturer. Shipping their coffee machines worldwide, in over 60 countries, including USA.

As of recent, they have 2 production centers, 4 research labs and 1 R&D center. With more than 60 professional engineers and 40,000 pcs machine annual production output, JETINNO empowers itself the ability of enhancing its global business presence. JETINNO dedicates itself to tech innovation of coffee equipment, so far it has over 80 technology patents in registration.
Their coffee machines have been installed in more than 60 regions and countries, including Italy, Denmark, Spain.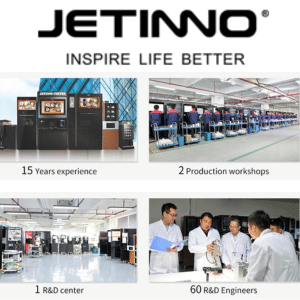 They now have 15 overseas major customers including La-cimbali, Nescafe, Lucking Coffee and Lamanti. With the vision of becoming a great coffee equipment maker, JETINNO believes that innovative coffee machine technologies can inspire life better.
For more information:
Phone: +86-18617378304
Website: https://www.jetinnovending.com/
Wechat/Whatsapp: +86-18617378304
Fax : +86-20-32038721
Email: inquiry@jetinno.com