Speedy Eats Automated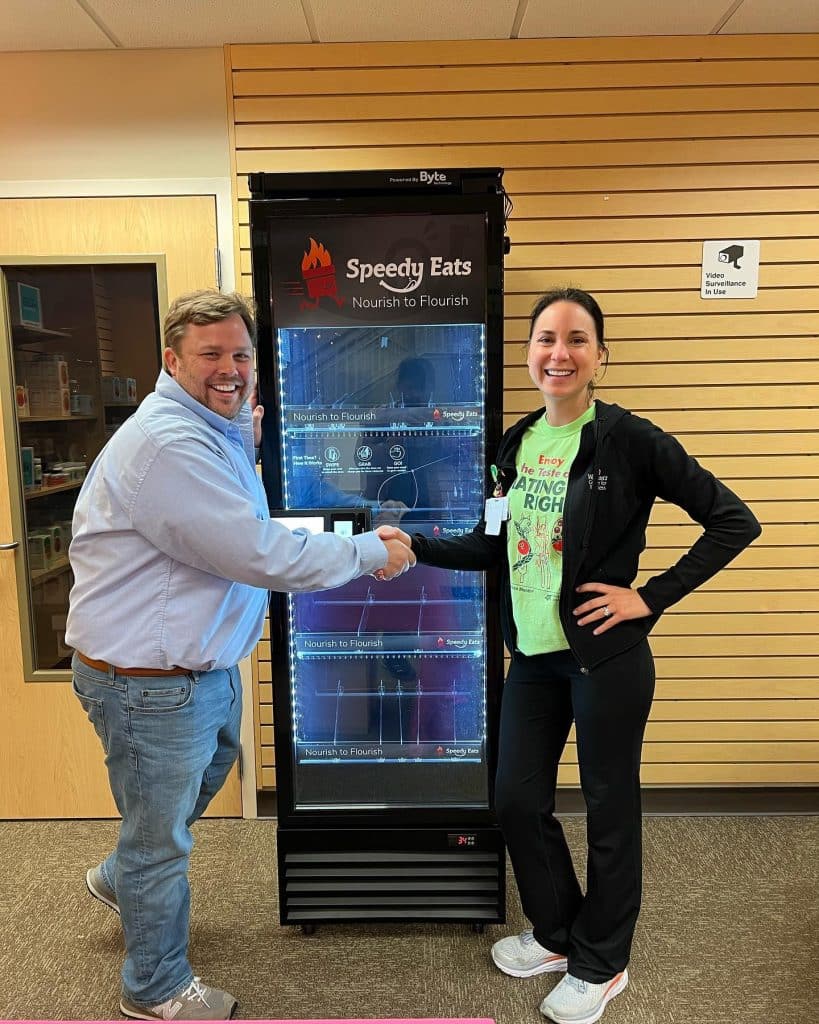 Speedy Eats automated restaurants was developed by BARS Inc., a Direct to Consumer (D2C) food robotics tech company. The company develops hardware to sell and software to license to operators, which gives operators a an easier operation to run and a better experience for customers.
The first automated technology they produced was an automated pizza kitchen (APK) which is capable of heating and holding pizzas/pastry's/breadsticks, delivery and take out via walk in or drive thru.
There are three asset categories they have been developing:
Indoor swipe and go.
Outdoor walk up.
Outdoor drive up (fridge/freezer)
They currently have 7 indoor swipe and go fridges in inventory, and 1 outdoor walk up which will be completed and installed in late May.
"Want to be an OPERATOR? We have had a much higher demand than anticipated for people who want to be operators of our automated kitchens. We decided to set up an operator tab on our website to help us manage our waiting list better and improve on our communication with potential operators." said Speed Bankroft, Founder/Chairman/CEO at Bancroft Automated Restaurant Systems.
"There is a 20 second serve time from our drive thru, and delivery can be made 24/7. Our unit can also be installed as a walk up, for high foot-traffic spaces. AI helps us predict high traffic times so we can have hot entrees ready in advance for customers who on the go."
"If you would like to learn more about being an operator, please fill out our operator tab on our website, here ( https://lnkd.in/dU2XnhYc ) — Speed Bankroft
Or call 225-772-2069, Visit https://speedy-eats.net/, email sfb@speedy-eats.net.