Vending Machine Locators, Location Services USA!
Vending Machine Locators, Location Services USA! Locators can help you FIND VENDING MACHINE LOCATIONS for all types of Vending Machine route placements: Snack, Soda, Frozen, Healthy Vending, Micro Markets, ATMs, Amusement Games, Office Coffee Service & More! Listings are in Alphabetical order by company name, must be actual company name.
Also see: CANADA LOCATORS, ROUTES FOR SALE, Charities, VendLoco Lists, Technology, Distributors, Vending Ebooks, SUPPLIERS DIRECTORY, Routes for sale, Classified Ads, Home,
POST YOUR COMPANY-Get New Business!


Company / Website
Vending Machine Locators
Contact Info
ABL LOCATIONS – We locate everything everywhere Coast to Coast! We have been providing Excellent Service and Excellent Locations for 30 years! We are especially good at: Soda, Snack, Combo & Healthy Vending Machines, ATM Machines, BitCoin Machines, Knockout & Boxer Machines, Display Racks, Massage Chairs, Coffee Machines, Snack Tower Vending Machines, Jewelry Displays, Sports Racks, DVD Machines, Honor Boxes, Mint Machines, Energy Drink Vending Machines & 5 Hour Energy Shot Machines, Sticker Machines and GPS Sticker Displays, (Gumball Machines – Large Orders only 20+). Expert Training Provided with every order! $800 minimum order. Ask about our 3-Year, 5-Year and Lifetime Warranty Programs!
Call 1-800-591-7502
Visit our website at: www.ablhome.com

Phone: 800-591-7502

All Star Locators provides vending operators with a 30 day guarantee on the quality of the locations that they provide, which gives the vending operators the proper structure they need to build a successful business. We are based in Hollywood,CA with 10 sales people on the phone 6 days a week at our call center, with the best phone talent in the country. All Star Locators provides locations for all types of vending equipment as well as all types of merchandise/display distribution. Call 1-310-918-6584 Visit our website All Star Locations.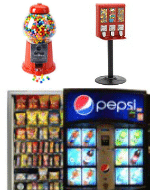 Phone: 310-918-6584

SOUTHEAST LOCATIONS – WE FIND YOU THE BEST LOCATIONS FOR YOUR VENDING MACHINES… USA!!! All types of vending machines placed: Full size, Snack, Soda, Drink, Coffee, Combo's, and Crane game machines too!! Call Randy today to get your FREE QUOTE at 423-464-1063, CALL NOW, SAVE TIME AND MONEY ON NEW LOCATIONS!!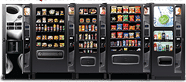 TOP CHOICE VENDING LOCATIONS
– Why Choose Us? 25+ years experience! Thousands of vending machines located, for hundreds of satisfied vendors! Many come back to us year after year for more locations! Specializing in
HIGH TRAFFIC
LOCATIONS
for ALL types of Vending machines:
Snack, Soda, Bottle Drinks, Food, ATMs, Gumball, Candy, Frozen Ice Cream & more. Click to visit our website:
Top Choice Vending Machine Locations
!
Or Call for "BEST PRICE" quotes at 1-800-661-9581 Now!
.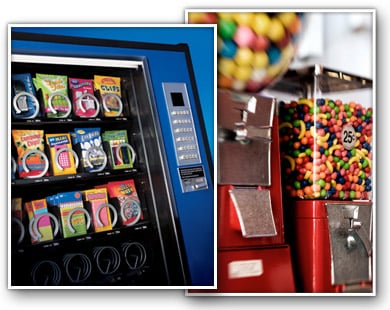 We at Vending Business Locator would like to introduce ourselves to you and give you our background so you will have complete confidence when you order your vending locations from us. We have all the experience and the knowledge to guarantee your location. We have placed multiple bulk candy machines , soda/ snack machines, and have located vending machines of all kinds including Atm´s and Massage chairs. We now work together with a team of locators with a vast amount of experience to serve you all over the United States and Canada. If you are looking for quality locations for your bulk candy, gumball machines or full sized vending machines of any kind you have come to the right place. Call us at (757) 414-7750!