Vending Machine Locators Services, Find Vending Machine Location Locators for your Vending Machines Locations USA!
Contact the Vending Machine Locator Companies listed below to help you FIND BUSINESS LOCATIONS for all types of Vending Machines: Bulk Candy, Gumball, Snack,

Soda, Combos, Drinks, Bottle, Can, Food, Frozen, Healthy Vending, Micro Markets, ATMs, Office Coffee Service & More!
Policy #12011 – Listings are in Alphabetical order by company name, must be actual company name.
Also see: CANADA LOCATORS, ROUTES FOR SALE, Used Machines for sale, Remanufacturers, Distributors, News, Vending Start Up Ebooks, Trade Shows, Home,
POST YOUR COMPANY for only $25 per month, Photo $45, Banner ad is only $150 per month.
Company / Website
Vending Machine Locator Services Description
Contact Info
ABL LOCATIONS –We locate everything everywhere Coast to Coast! We have been providing Excellent Service and Excellent Locations for 30 years! We are especially good at: Soda, Snack, Combo & Healthy Vending Machines, Micro Markets, ATM Machines, Knockout & Boxer Machines, Display Racks, Massage Chairs, Coffee Machines, Jewelry Displays, Sports Racks, DVD Machines, Breathalyzer Machines, Alco Buddy(s) & Glamour Buddy(s), Honor Boxes, Mint Machines, Energy Drink Vending Machines & 5 Hour Energy Shot Machines, Sticker Machines and GPS Sticker Displays, (Gumball Machines -Large Orders only 20+). Expert Training Provided with every order!
Ask about our 3-Year, 5-Year and Lifetime Warranty Programs!
**Credit Cards Accepted! Call 1-800-591-7502
Visit our website at: www.ablhome.com

ABC Locators- 20 years of experience brings you the best in locations!!! All types of vending machines or displays located! 90 Day Guarantee for non producing locations. Physical onsite locator and telemarketing, to achieve performing locations. Servicing every city in USA. Call us TODAY for your Personalized Locating service!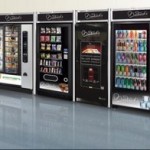 Toll Free Phone: 855-250-6360
or 855-250-6361
Cell: 818-857-6337
ALL PRO LOCATORS
–
We have quality Locating for ALL TYPES types of vending machines, with many of years experience:
Soda, Snack, Combos, ATM Kiosks, Bulk Candy & Gumball machines. Locating for All Types of Merchandising Displays. Locating in
all areas USA! CALL NOW FOR A QUOTE YOU WILL LIKE!
www.allprolocators.com
A Plus Locators
-
Quality Locating for ALL TYPES of Vending Machines:
Soda, Snack, Combos, ATMs – Automatic Teller Machines, Kiosks, Bulk Candy & Gumball Machines. Locating for All Types of MERCHANDISING DISPLAYS.
Locating in all areas USA! Competitive Lowest Rates and Good Guarantee!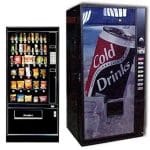 Toll Free: 888-398-4445
or 888-309-5370
or 888-339-4756
Cell: 818-521-7013
email us today!
Space Coast Locators – NATIONAL LOCATORS with 25 Years Experience!! Locating all types of vending machines."Reasonable Prices with a solid Guarantee"Visit our website at: >www.vending-locators.com
At 1VendingLocators, we pride ourselves on offering the BEST PRICES and THE BEST SERVICES anywhere. Our approach is simple: It's about you ! We don't just want to help you set up your business, we want you to succeed. We place SODA, SNACK, COMBO, COFFEE, HEALTHY, PIZZA & ATM vending machines all over the USA and CANADA. Every single location that you get from 1VendingLocators, will be personally verified by the President of our company. Please call us at (305) 396-4459 or email us at: info@1VendingLocators.com so that we may work out a plan that best suits your needs. Visit our website: www.1VendingLocators.com
Also see: New Machines, Supplies, Vending Companies USA, Vending International, LOCATORS CANADA, SUPPLIERS Directory, Office Coffee USA, Distributors, Manufacturers, News, Trade Shows, Ebooks, Classified Ads, Routes for sale, Home,
POST YOUR COMPANY- only $25!