VENDING TECHNOLOGY NEWS©, Technology for Vending Industry

The time is now to join the conversation about vending technology. Vending Technology News was launched to guide this important discussion because technology is what has rejuvenated the industry. Every 2 weeks Vending Technology News leads the discussion about how vending operators of all sizes are improving their customer service and building more efficient operations — and realizing better profits.
Vending Technology News is the only vending industry forum exclusively focused on technology — Over 13,300+ vending professionals wait for this newsletter twice a month. Make sure you are part of the discussion today! Email us today.
To succeed in vending and refreshment services, an operator has to have the best technology solutions. The latest software enables an operator to optimize routes, identify the top-selling products, monitor location sales and learn about the most current manufacturer promotions.
Whether you operate vending machines, micro markets, office coffee and automated retail self service business, today's industry is all about technology. Customers want to pay with credit cards and redeem loyalty rewards for vending purchases, including touchless an cashless. They want to access nutrition information at the point of sale. Location managers want timely and easy-to-read reports on what their employees are consuming. When a machine goes down, they want to report it in real time.
To manage routes efficiently, vending operators need dynamic scheduling. To operate an efficient warehouse, they need the most advanced inventory management system available.
Vending Technology News brings you the most up-to-date reports on the technology that is changing the vending and automated retail self services industry. Today's operator needs to be informed to operate efficiently, market effectively and provide the service customers are expecting.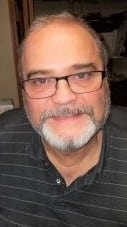 Sincerely,
Jeff Adair – National Sales Director/ Managing Editor
Vending Technology News
"Brings you what you need to succeed"
A division of VendingConnection.com
Email Jeff
Call or text: 847-331-4256
---
VENDING TECHNOLOGY NEWSLETTERS & EDITORIAL ARTICLES
Please Email any questions or topics you would like to see in our Vending Technology Newsletter. Advertising options are available.
Call 847-331-4256 or Email us today!
---

 Also see: Technology Companies | Micro Markets | Software | Cashless Vending | Vending News | Ebooks | Classified Ads | Routes for sale | VendLoco Lists, Home