iClean Dog Wash – The World's Most Advanced Dog Wash System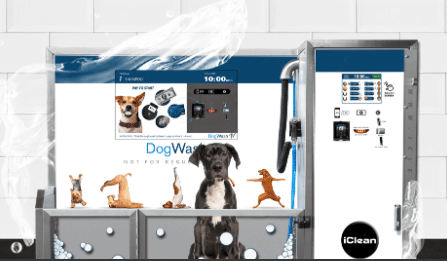 Vending operators are always looking for new, technologically advanced revenue streams.  One opportunity is in pet cleaning machines, such as the one offered by iClean Dog Wash.
iClean Dog Wash machines are currently installed worldwide, and can be found everywhere from major pet stores to shopping centers. Unlike other dog wash machines on the market, the iClean Dog wash unit comes in a variety of designs and materials including tile, stone, and wood.  
According to the company, dog owners who have used the IClean dog wash like coming back to get their dogs washed because the system has a luxurious look that makes pets want to come and get pampered.
Multiple Dog Wash Models Available 
From their dog wash classic pro, to their iClean Dog Wash XL, the team at iClean Dog Wash is constantly updating their technology to respond to customer needs.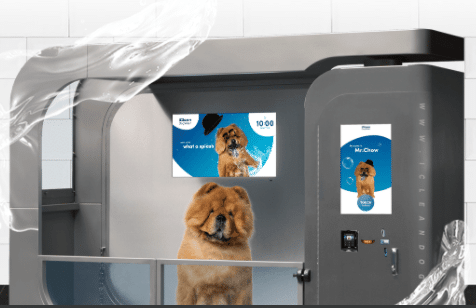 What's ideal about iClean Dog Wash is that their dog wash unit can be installed in most locations so that business owners can capitalize on the demand for dog washes in their area and offer customers an excellent dog wash system that will exceed their needs.  
Be A Part of Global Pet Grooming Market 
The global pet grooming market is projected to reach 10.92 billion (USD) in 2020 alone, and it's also expected to grow by at least 6% by 2025.  
This makes it one of the most profitable markets in the world and something that every business owner should consider especially since recent statistics show that 67% of households in the United States own at least one pet and most pet owners have at least one dog. 
Learn More About iClean Dog Wash 
iClean Dog Wash is a 'plug and play' dog wash machine that will enable you to start offering an excellent dog wash service to your local area. 
These dog wash machines enable the user to essentially wash their dogs in much the same way that they would wash their cars in a self serve car wash.  
Dogs can be washed in just minutes, saving owners the time and hassle of trying to wash their dogs at home, using cumbersome systems to get their dogs clean. 
To learn more about iClean Dog Wash, visit their website today at http://www.icleandogwash.com. 
USA +1 916 205 9770
Europe +31 478 51 79 79
---

 Vending Technology News | More News | Vending Newsletter sign up | Questions? Contact us | SUBMIT PRESS RELEASE
Also see: Software Companies | Technology Companies | Micro Markets | Cashless Vending Solutions | Distributors | Classified Ads | Routes for sale | Vending Companies USA | VendLoco Lists | Home |
VENDING YELLOW PAGES DIRECTORIES:
Call us at 1-800-956-8363, POST YOUR COMPANY, GET NEW BUSINESS!