Vending Classifieds, Buy, Sell Used Vending Machines for sale, Vending Machine Equipment parts for sale & more
USED VENDING MACHINES FOR SALE! Including Machine Parts, Tools and equipment for sale. Including ALL types of vending machines for sale; Drink, Soda, Snack, Combo, Can, Bottle, Glass Front, Deli, Food, Ice Cream, Healthy, DVD, ATMs, Redemption Amusement Games, and micro markets!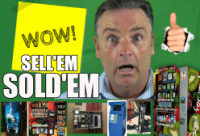 Also see: Vending ROUTES FOR SALE USA, ROUTES for Sale CANADA, JOB LISTINGS, Bulk Machines, Parts & Supplies, REPAIR Services,  Machine Remanufacturers, Machine Distributors, Micro Markets, Healthy Machines, Healthy Snacks, Locators, Movers, Home
Call 1-800-956-8363 OR EMAIL, or POST YOUR MACHINES FOR SALE
We can help you write your ad, email us. Only $45 per month, per Ad- Includes: 100 word Description, Phone, Email and Photo! Banner Ad $150 per month.

Category Type
Classified Ad Buy & Sell Vending Machines
Photo
Contact Info
VENDING MACHINE BUSINESS
Beverage Vending Corporation – entire business for sale; (price reduction; was $25,000)

NOW $16,000!!

Business can be moved to any location. Price includes 10 machines (8 new/2 used), 2 specialized cabinets, equipment trolley, advertising/training materials and shipping. Scalable to fit personal needs (start small; grow as large as desired). Machines are portable (fit in the back of a van/SUV); operate on a wireless basis enabling monitoring from any phone, laptop, etc. from any location. The units are sleek & can fit into any space (offices, showrooms, service departments, lobbies, etc.). Call 978-399-4326 for more information.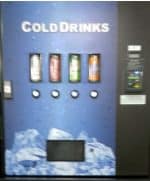 COIN Counter Machines
FOR SALE Six CUMMINS 4601 with security doors and printer.
And Six DELARUE Mach9 with security doors and printer.
Both are in very condition and we can pack for shipping.
Asking Only $2250 ea.
Call at 800-255-8064 with any questions. Website www.abec.biz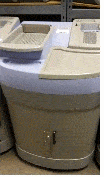 SNACK DRINK VENDING MACHINES
SNACK DRINK VENDING MACHINES FOR SALE – I have 7 healthy snacks vending machines. These units were bought new in 2015 and are refrigerated. The top half is for snacks and the bottom half is for beverages. I have to sell for personal health reasons.All units are in excellent condition and I would like to sell all of them together. Serious inquiries only. Buyer must make arrangements to have the machines delivered or picked up.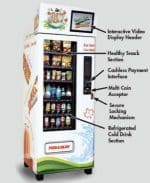 MINUS FORTY COOLER AND FREEZER WITH FRESHIQ HEALTH MONITOR LOCK PRE-INSTALLED – COOLER AND FREEZER BUNDLE -A Minus Forty single-door cooler (model 22USGR) and single-door freezer (model 22USGF), both under factory warranty. Manufacturing date: 2018, Never used. FreshIQ Lock comes installed. Both units have the FreshIQ health timer lock for micromarkets installed at the factory. The FreshIQ lock can be enabled to control and monitor activity with real-time text messages and email alerts.
LOCK SPECIFICATIONS-
Primary power: 120 AC -12V DC 500mA UL Certified wall converter.
Back Up Power: 9V NiCad rechargeable battery.
Test Button: For Health Department to confirm proper locking function.
Cooler Protection Temperature: 41F or greater for 30 minutes.
Freezer Protection Temperature: 0F or greater for 30 minutes.
Refill Cooler Timer Extension: 45 minutes.
Refill Freezer Timer Extension: 90 minutes.
Primary Power Loss: Automatically locks after 2 minutes, continues monitoring and automatically unlocks if power is restored before a protection locking event occurs.
(for more information about the FreshIQ lock and FreshTraq @ www.freshiqlock.com) 22-USGF.
Eco-friendly, self-contained R290 refrigeration system delivers setpoint temperatures from 0ºF to -20ºF.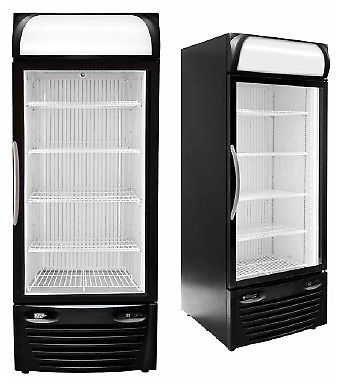 KIOSKS FOR SALE
Used 32 Markets kiosks for sale. We have six of them, ranging in age from 12 to 24 months old. All in great condition. There are 5 of the most popular Medium sized and one Small or countertop version. We will cover delivery costs anywhere in the continental US for $2000 per kiosk if you take all 6!! Call Tim at 519-878-4121.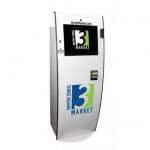 Healthy Vending Machines
5 NATURALS 2GO HEALTHY VENDING MACHINES FOR SALE MASSACHUSETTS!!! One Machine (with side Entree) is on location in Massachusetts. 4 of the N2G Machines can be picked up or shipped. All machines less that a year old. Brand new!! The machines have AirVend technology on them. Asking only $12,500 FOR ALL!!!! Call 781-635-4221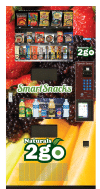 Healthy Food Vending Machine
Healthy food vending machine in excellent condition, like new, only 3 months from original purchase. Includes card reader with warranty and machine lifetime tech support. Asking only $4500. California 90026. SOLD!!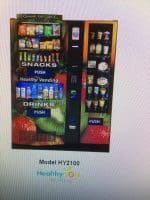 SOLD!!!!
Soda Vending Machine
Single priced soda vending machine. Works great, with keys, and ready for pick up in Moreno Valley, CALIFORNIA 92555.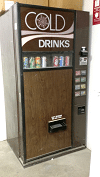 Phone: (562) 881-1342
Email
All Star Locators provides vending operators with a 30 day guarantee on the quality of the locations that they provide, which gives the vending operators the proper structure they need to build a successful business. We are based in Hollywood,CA with 10 sales people on the phone 6 days a week at our call center, with the best phone talent in the country. All Star Locators provides locations for all types of vending equipment as well as all types of merchandise/display distribution. Call 1-310-918-6584 Visit our website All Star Locations.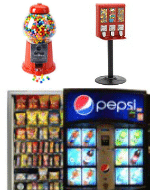 Combo Vending Machines
Two (2) Jofemar combo vending machines for sale.
I am using these as snack machines because the compressors do not work. One works fine, the other has a bad shelf delivery motor which should be pretty easy to fix. They both have credit card readers. Also included are two extra shelves, and two boxes full of electronic boards, spacers, and individual tracks for the shelves. I am getting rid of these because I can't fix them and nobody around seems to be able to either. $700 for the pair, shipping extra. SOLD!!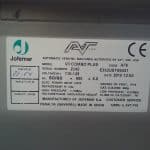 SOLD!!
Liquidation Sale- 13 Lobster Zone Vending Machines- Bulk Sale!!! Live Lobster Tank sell for over $10,000 brand new. For Sale 13 Lobster Vending Machines that have recently reconditioned. These Vending Machines cost $2.00 per try and accepts $1 $5 $10 and $20 bills. Lobster Storage Tank Avail able. Boxes of spare parts including motors, blowers, pumps and bill validators. Lobster Storage Tank available. This is a one of a kind vending machine! Machine makes $100's a week! The Lobster Zone offers a great business opportunity in a break-out niche. This state-of-the-art attraction is built with the highest quality materials and a clean and inviting look that's designed to fit into any establishment.

SOLD!!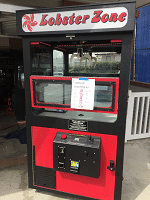 SOLD!!
Warehouse full of AP – Dixie Narco – Crane National – Royal – Rowe – Vendo – USI most refurbished with warranty!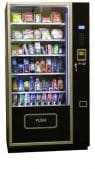 I have 2 HY-900 vending machine from Healthy You for sale. One was used for 2 weeks ($2750) and one that was used for 4 months ($2250). Both machines are in great shape. I also have two machines and one side entree' that are placed in one building in Overland Park, KS. They produce over $7000 a year, I would like $8000 for the business and three machines. I will sell the two used machines separate, the machines in Overland Park are being sold together. Sales in Overland Park could be better with a little more effort! SOLD!!!.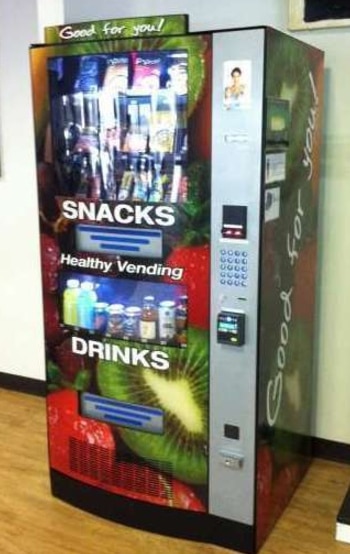 SOLD!!!
Never before used VOCE Media top of the line Coffee Vending machine. Since this machine can be customized, the color is mainly orange. This will need specialized delivery. Any Questions at all please let me know. This machine does not grind whole beans!
*Will consider shipping cost once locations and drop off is confirmed!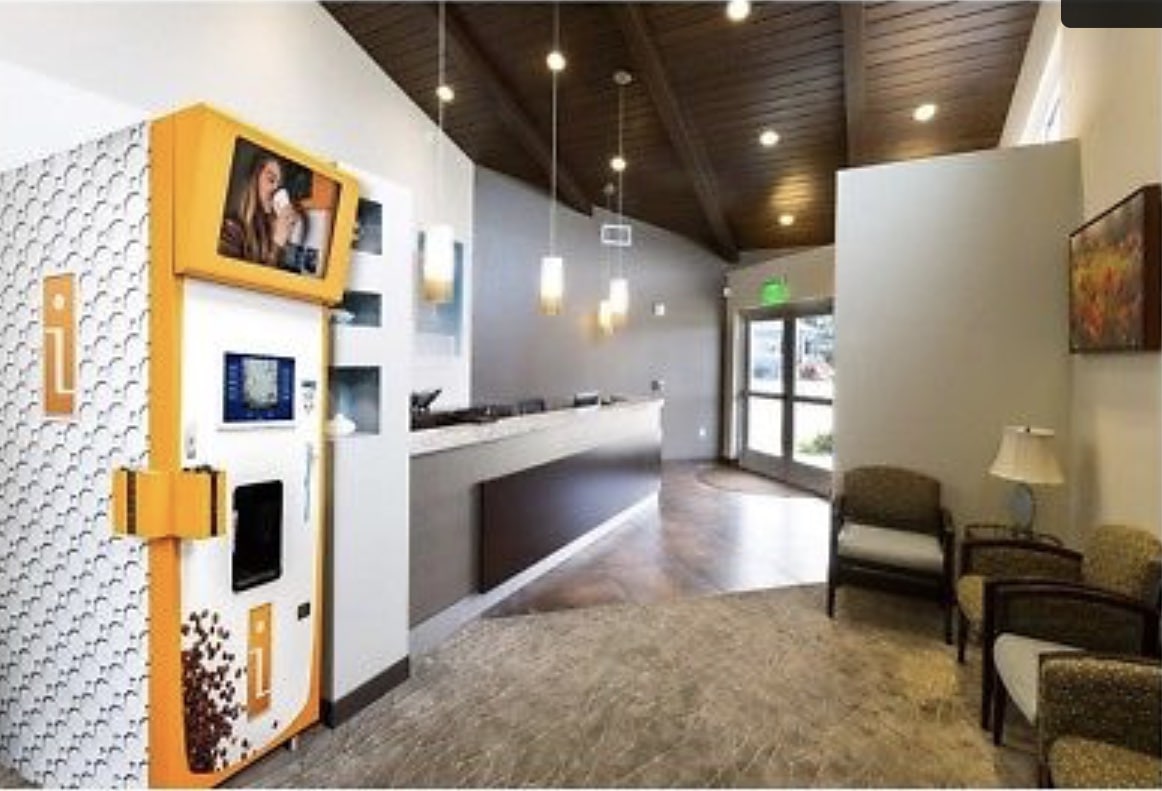 FOR SALE: 2 used Equitrac Pay Stations in like new condition with bases and keys. Units were in working condition at time they were removed from service and placed into storage. They are located in Everett, WA 98204.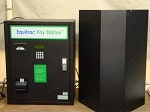 SOLD!!
FOR SALE: Royal 376 Pepsi Can Soda Vending Machine by Royal Vendors VE2064. Call 704-240-2366.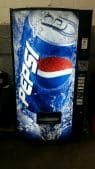 SOLD!!
Vendtronics.biz– Repair & Service Used Vending Machines! Dollar Bill and Coin Changer Sales and Service. Factory Authorized Dealer for GPL, MEI, Conlux, Pyramid, and Standard Change-Makers. Authorized Service Center for MEI. Also Repair & Service other brands. Used vending equipment for sale! Call us toll free at: 1-866-925-3300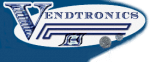 ---
Only $45 per month, per Ad– Includes: 100 word Description, Phone, Email and Photo! Banner Ad is $150 per month.
QUESTIONS? Call us at 1-800-956-8363 – POST YOUR AD!
HAPPY CUSTOMER TESTIMONIES:
"The vending machines have been sold. Please update the ad and my account. Thank you!" –Crystalyn T.

"All the machines are sold.  Please take the add off your website.  People are still contacting me. Thanks for your help!" —Joseph M.
"I placed my machines on location for sale listing on Vendingconnection.com "Routes for sale" page and they sold! The customer service helped me write the ad and it was on the web the next day! We did receive great service."  — Tom C.
"Would like to cancel my add, both route and truck have been sold!!! Thanks much." —Paul
"Got a lot of responses, very happy with the ad!" —Jim
"The Arena Group, with your help, has sold the 50 BULK vending Machines in Michigan. Please place that on the website." —Brian B.
Happy Vending! from the VC Team
QUESTIONS? Call us at 1-800-956-8363
---
Also see: Routes for sale USA | Trade Shows | Technology News | Newsletter sign up | Home
THE VENDING YELLOW PAGES DIRECTORIES:
We want to help you succeed in your vending business!
Contact the "VC Team" or Call 1-800-956-8363 with any questions!