Vending Classifieds, Used Vending Machines for sale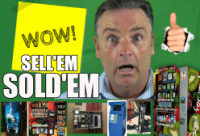 USED VENDING MACHINES FOR SALE! On Vending Classifieds you will find vending machines for sale, including machine parts, tools, and equipment for sale. ALL types of vending machines for sale; Drink, Soda, Snack, Coffee, Can, Bottle, Glass Front, Deli, Food, Ice Cream, Healthy, ATMs, Redemption Amusement Games, and Micro Markets!
Also see: Jobs, FINANCING, Vending ROUTES for Sale, REPAIR, Machine Distributors, Micro Markets, Locator Companies, Vending Locations For Sale, VendLoco Lists, Charities, Suppliers Directory, How to Buy or Sell a Vending Machine Business.
Call 1-800-956-8363 OR EMAIL, or

---
Category Type
Classified Ad Buy & Sell Vending Machines
Photo
Contact Info
USED PINBALL MACHINES FOR SALE
Buy used and new pinball machines, arcade games, and table games online at The Pinball Company, with free shipping. Buy Funhouse Pinball Machines, Buy branded pinball machines online at affordable cost from Mr pinball machines, We have a huge selection of pinball machines for sale, Buy avenger pinball machines for sale online, Buy Godzilla Pro Pinball Machine, Buy James Bond 007 Premium Pinball Machine, Buy Williams Medieval Madness pinball machine for sale, Buy Munsters Premium Pinball Machine by Stern, Buy Rush pinball machines, Buy Star Wars pinball machines. The best website online to buy pinball machines is https://mrpinballmachines.online/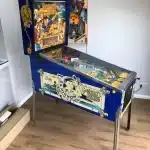 Honor boxes available. We manufacture the finest candy vending displays. Functional and professional grade at a low cost. Each honor box comes with lollipop inserts and high-quality vinyl pricing stickers. Locating assistance is also available in some areas. Check out: Vendn.com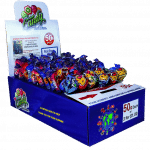 OUTDOOR VENDING MACHINE FOR SALE
VENDING MACHINE FOR SALE: Nearly new VendRevv Outdoor Chill Center model 38 Select!! Capacity: 376 Items (100 snacks, 168 Candy, 108 drinks) Dimensions 72" H, 45" W, 40" D. Weight 830lbs. Call today (267) 441-1775!!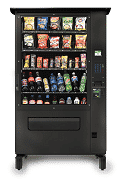 Phone: (267) 441-1775
Email
SMALL VENDING BUSINESS FOR SALE CALIFORNIA
VENDING BUSINESS FOR SALE in Fountain Valley, CA. I have a partial business (starting) that I want to sell quickly. I have 17 brand new, state-of-the-art machines (Healthy You). 6 are in locations and another 6 have locations lined up. I have some leads for the rest. Each machine is worth $10k new from Healthy You. I'm okay taking $7500 for each.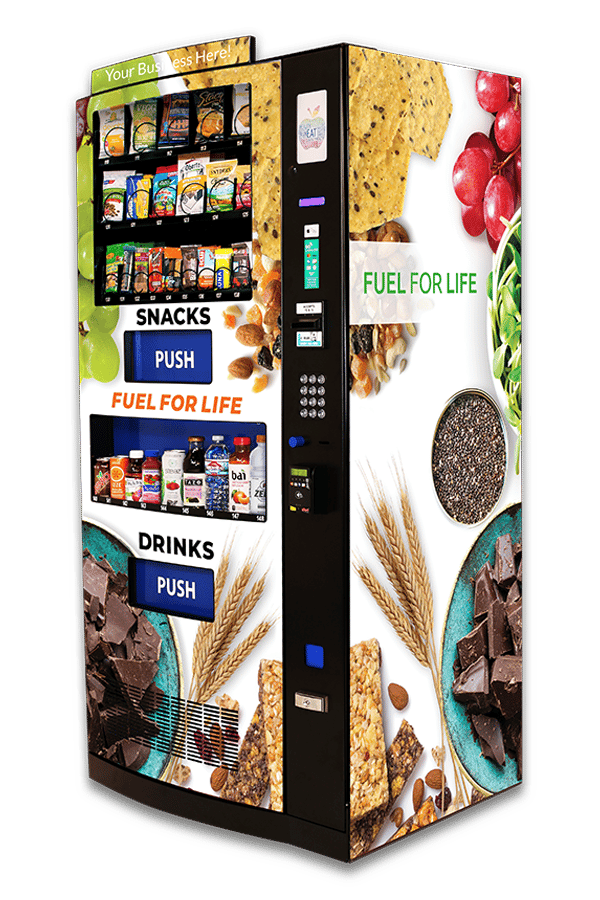 GILLY VENDING IS HIRING!
Join our award winning dynamic teams. We are seeking company Comptroller (Miami based ) with additional open positions throughout Central & South Florida – Daily Operations Managers, Route Drivers, Warehouse & Route Supervisors, Vending Machine Technicians, Equipment Installations Managers, and Micro Market Specialists. If you are a motivated go-getter with industry experience looking for great salary & stability send your Resume to Employment@gillyvending.com or call 305-924-8058 today!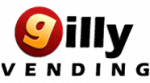 GEORGIA VENDING ROUTE FOR SALE
VENDING ROUTE FOR SALE IN MARIETTA GEORGIA!! Two Vending machines location with 3 machines included! Location 1: "Marietta" Warehouse, 25 employees', open 5 days a week! $400 monthly in sales! 1 drink "Vendo 500" 1 snack "AP 5000" included. No commission, Contract is permanent with location. Price: $6,000. Location 2: "Snellville". Car Dealership & Detailing Shop. 20 employees", Open 7 days! $350 monthly in sales! 1 drink machine "Dixie Narco" included. No commission, Contract is permanent with location. Price: $5,500. Tony 404-795-8491. Willing to sell both for $9,800 ($1,700 discount). Email for details tonyjacksonspeedvending@gmail.com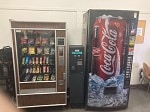 CBD VENDING MACHINE FOR SALE!!
TOUCH SCREEN CBD VENDING MACHINE, Less that a year old! – Great Condition. Smart Touch screen vending machine. Belt and elevator delivery system. Climate controlled, extremely secure. 49″ interactive touch screen. Nayax credit card and touchless payment systems. Age verification capabilities built in. Internet based smart inventory management system. Pick up in Nashville or buyer pays shipping. Paid $20k brand new, asking only $9500!! Call 606-923-7513.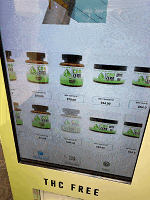 ROUTE FOR SALE ATLANTA GEORGIA
PROFITABLE ESTABLISHED VENDING BUSINEESS FOR SALE ATLANTA, GEORGIA!!
23 HealthyYou vending machines in great locations, Atlanta areas. 10 machines with side entrée. One machine in Storage. Great locations; Apartments, Condos, Car Dealerships, Factories, Sports Complexes, and growing!!! Card readers included on machines. EMV compatible. Offering 1-2 weeks training. Route price includes all parts, products, dollies, and tools to run the business.
The time to buy is now!! Asking price is only $199k!!!!
Website:
https://www.gregshealthyvending.com/
.
Call Greg at 269-870-6003.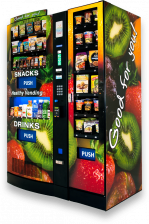 ROUTE FOR SALE CENTRAL OHIO
VENDING ROUTE FOR SALE OHIO!! Business Description: Approximately 60 vending machines (Snack, Combo, Pepsi, Coca-Cola) on location. Majority of machines are placed in Franklin county. 12 in Fairfield county, 2 in Pickaway county. With these accounts your looking at sales around $100,000. a year pre-pandemic. All the pop machines are owned by Pepsi or Coke. Approximately 15 machines in warehouse. 2017 Van available for additional cost. Website (top 5 on google) and lead generation also available for additional cost. Call with offer (614) 697-4219.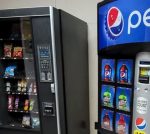 ROUTE FOR SALE NORTHERN WISCONSIN
VENDING ROUTE FOR SALE NORTHERN WISCONSIN!! LIVE IN THE BEAUTIFUL NORTHWOODS AND WORK FOR YOURSELF.
This is a 15 year established snack and soda route with 90 locations. The bulk of machines are Vendo, Automatic Products, Dixie Narco, National, ASI equipment. The gross sales last year during pandemic was 235k with commissions at 18k. The asking price is 175k which is approximately 1.5 the net plus the vehicle value. The business includes vending van with shelving, vending machines, and spare parts. Lots of opportunities for revenue enhancements and growth. The owner would be willing to train and possibly finance. EMAIL:
northernwivending@outlook.com
for more information.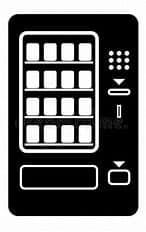 Digital CBD Vending Kiosks Package
Digital CBD Vending Kiosks business package. Comes with $5k in product branded with your own logo and brand. This could be the start to a huge business. 3 new digital vending kiosks with multi advertising platforms built into the back office software of the machines allows the owner to run various campaigns all remotely. Eye catching design on 1 machine and the 2 other machines can be wrapped according to the location needs. Machines can have different product inventory if desired depending on location needs. Everything is controlled through the remote access back office software. Cashless system with Nayax card reader system. Wireless communication. Large digital screen shows great as advertising platform and menu board. The possibilities are endless for someone looking to start a vend business or add to your existing business. We have 5k in product as well including delta8 gummies, vape, cartridges, oil. Asking price 32k, Call for more info (954) 609-7551.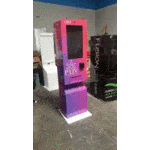 ---
Only $45 per month, per Ad– Includes: 100 word Description, Phone, Email and Photo! Banner Ad is $150 per month.
QUESTIONS? Call us at 1-800-956-8363 – POST YOUR AD!
HAPPY CUSTOMER TESTIMONIES:
"I have sold the machines. Please take down the ad. Thank you so much" –Denise
"The vending machines have been sold. Please update the ad and my account. Thank you!" –Crystalyn T.

"All the machines are sold. Please take the add off your website. People are still contacting me. Thanks for your help!" —Joseph M.
"I placed my machines on location for sale listing on Vendingconnection.com "Routes for sale" page and they sold! The customer service helped me write the ad and it was on the web the next day! We did receive great service." — Tom C.
"Would like to cancel my add, both route and truck have been sold!!! Thanks much." —Paul
"Got a lot of responses, very happy with the ad!" —Jim
"The Arena Group, with your help, has sold the 50 BULK vending Machines in Michigan. Please place that on the website." —Brian B.
Happy Vending! from the VC Team
QUESTIONS? Call us at 1-800-956-8363
Beware of Internet Spammers: Do not give out your information or any financial transaction, until you have confirmed the identity of the person.
Spam/Fraud: To report any email spam or fraud go to: www.bbb.org or www.ftc.gov and you can file a complaint. Consumers who think they have been taken advantage of by a spam scam can file a complaint with the FTC online at www.ftc.gov. Complaints will help the FTC find and stop people who are using spam to defraud consumers.
**You can report any scams to https://reportfraud.ftc.gov. Please especially report any scam that started with an email and resulted in you losing money.
---
Also see: Routes for sale USA | Trade Shows | Technology News | Newsletter sign up | Home
THE VENDING YELLOW PAGES DIRECTORIES:
We want to help you succeed in your vending business!
Contact the "VC Team" or Call 1-800-956-8363 with any questions!