Vending Classifieds, Buy, Sell Used Vending Machines for sale
USED VENDING MACHINES FOR SALE! Including Machine Parts, Tools and equipment for sale. Including ALL types of vending machines for sale; Drink, Soda, Snack, Combo, Can, Bottle, Glass Front, Deli, Food, Ice Cream, Healthy, DVD, ATMs, Redemption Amusement Games, and micro markets!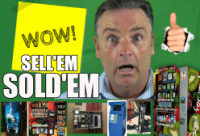 Also see: Vending ROUTES FOR SALE USA, ROUTES for Sale CANADA, JOB LISTINGS, Bulk Machines, Parts & Supplies, REPAIR Services,  Machine Remanufacturers, Machine Distributors, Micro Markets, Healthy Machines, Healthy Snacks, Locators, Movers, Home
Call 1-800-956-8363 OR EMAIL, or POST YOUR MACHINES FOR SALE
We can help you write your ad, email us. Only $45 per month, per Ad- Includes: 100 word Description, Phone, Email and Photo! Banner Ad $150 per month.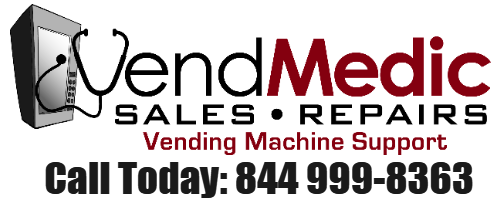 Category Type
Classified Ad Buy & Sell Vending Machines
Photo
Contact Info
I have 124 A&A PO89 Candy Machines for sale: 55 doubles, 7 singles and 7 counters. Most are in very good to excellent condition. COD Pick-up preferred, but open to other options. We are located in the southern tier of New York near the PA border. Please call for details – 1 (800) 983-9009. $3628
Vending Business for sale
Turn key Healthy Vending business for sale Sacramento, CA!! 4 machines-2 each at two local high schools. Both locations are Smart Snack approved schools in Sacramento, CA. 3 USI AlpineVT snack/drink combo machines with extra snack shelves installed, 1 BevMax4 drink machine. All under 2yrs old. 2 with AirVend and 2 with Parlevel CC machines. Retiring and ready to sell! Email if interested!
One large machine for sale with snacks on top and drinks below. Comes with a binder full of instructional info and company to call to help one troubleshoot. (Coaching dept). It is an RS800/850 series. Has credit card availability. In good condition. Must reach me by phone at 501-276-3861.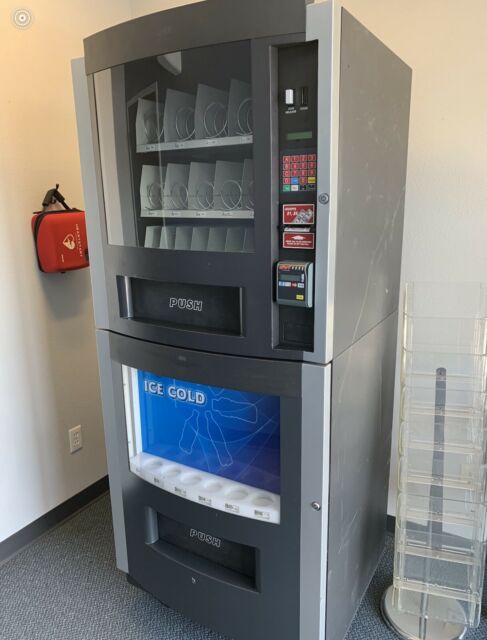 12 Brand New 2019 Healthy You HY2100 vending machines! You will not find a better deal!!!!
 These machine are still in their original boxes at the White Glove facility in Normal, IL. Never used, Never opened, Brand New! Need to move them ASAP! Delivery is FREE for dock delivery in the Continental USA. Non-dock delivery is negotiable. $4699/ea for one. $4399/ea if you buy 2-3, $4099/ea if you buy 4-6, $3500/ea if you buy 7-12. Call or email at 
309-258-4010
 or 
info@mhvendors.com
.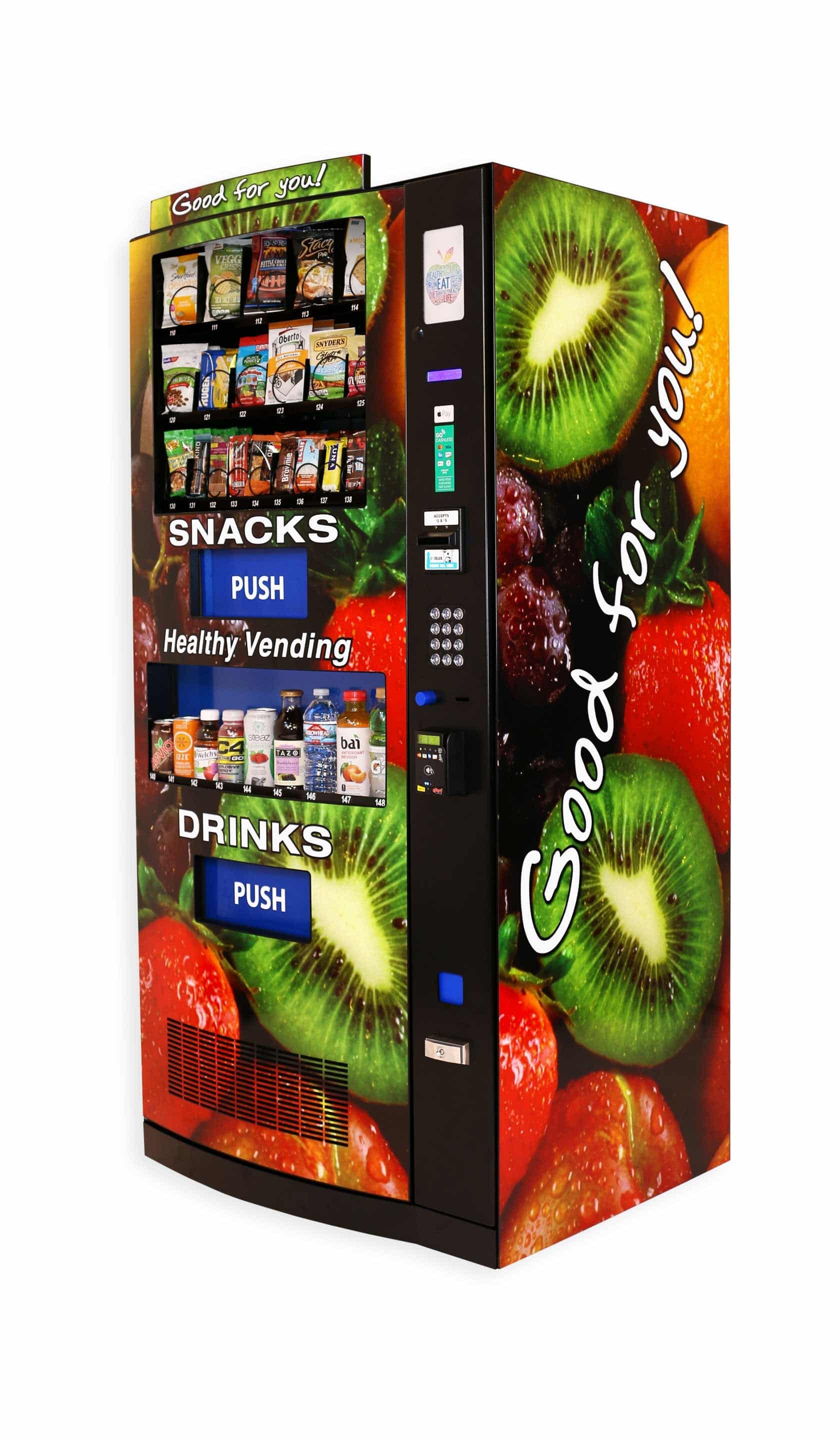 Wholesale prices when you buy 5 vending machines! CheapVendingMachines.com is your first call for New and Used Vending Machines Sales. We are the LOWEST COST Vending Machine Supplier out of Fort Worth Texas. You will not find better prices on used vending machines! All our used equipment is backed with a 90 day warranty! Out of State No Problem. We Ship Nationwide For Less! 100% No Money Down Financing Available. Soda Vending Machines Starting at $1100. Snack Machines Starting at $799. Combo Vending Machines Starting at $2000. Frozen Food Machines Starting At $2500. Visit https://www.cheapvendingmachines.com. MDB Credit Card Ready Equipment. 30 Day No Hassle Exchange. 90 Day Warranty. Multiple Machine Discount. Buy 5 or More and Save HUGE!!!! Call Us Today 214-444-3619. We buy vending machines, vending machine parts, dollar bill validator, compressors control boards.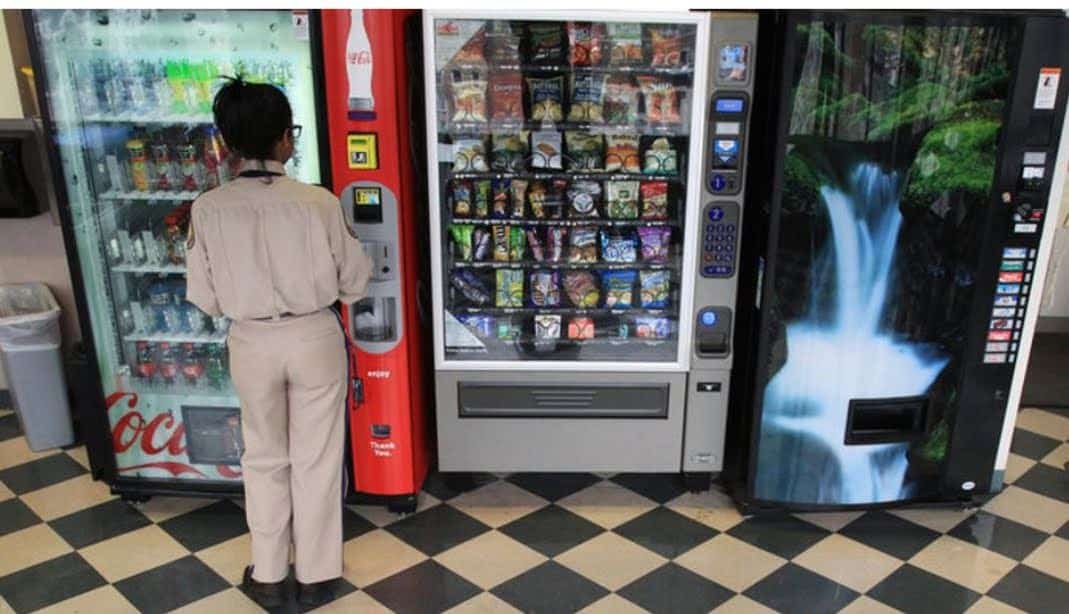 COIN Counter Machines
FOR SALE Six CUMMINS 4601 with security doors and printer.
And Six DELARUE Mach9 with security doors and printer.
Both are in very condition and we can pack for shipping.
Asking Only $2250 ea.
Call at 800-255-8064 with any questions. Website www.abec.biz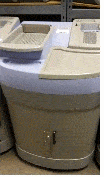 Micro Market Kiosk for sale
Micro Market Self-Service Check Out System/Kiosk (ECRS Micro Market brand).Kiosk (MetroMarket Kiosk brand) Black. EXCELLENT working condition. Asking Only $1500!! This is part of ECRS' Micro Market solutions. I bought this 2 years ago for $6,000 for use at our Micromarket, but we lost the contract. You're welcome to pick it up in person or arrange shipping with a shipper who'll pick it up from my location in Colorado. SOLD!!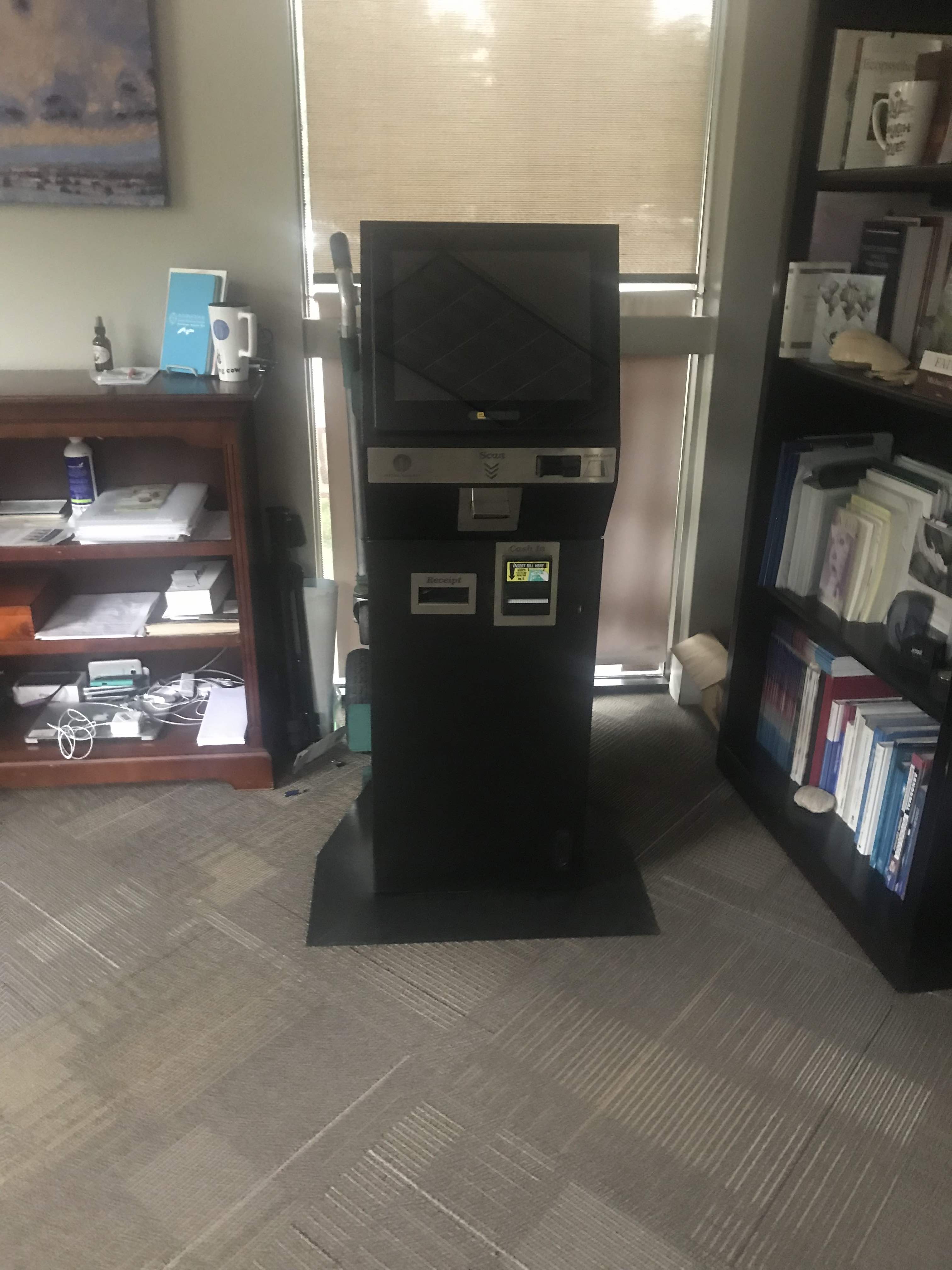 Vending Machines for sale
2 BRAND SPANKING NEW HEALTH WEALTH VENDING MACHINES FOR SALE IN WHITE PLAINS MARYLAND. HEALTH WEALTH VENDING MACHINE Brand: Model SVM2ND201903018. Bought NEW JUNE 2019 at doubled my selling price. Machines Have Never Been Used! Asking only $5,500 BUYS ALL MACHINES!!! MUST SELL, MAKE OFFER TODAY. Buyer pick up in WHITE PLAIN MARYLAND.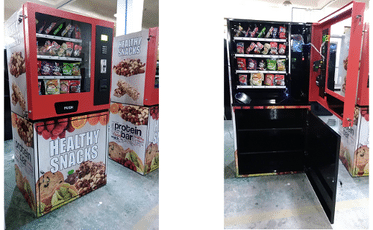 In great condition 2013 Kooler Ice 500 Kiosk. Great business opportunity! Vends 10 lb bags. Some of the machines features include:
-Machine has light kit to illuminate the machine at night.
-Heater for areas where temperatures can drop below freezing to allow you to continue operating your machine and prevent lines and filters freezing,
-Credit card reader,
-Ice Talk Machine Management System,
-New RO unit added in 2016.
-This machine can vend 500 lbs of ice.
Come see this machine work. Delivery available.
Scammers don't waste your time.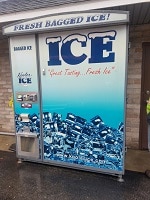 Vending Machines for sale
5 Healthier 4 U Combo Vending Machines for sale! Great for a business owner/entrepreneur who wants to branch out. For personal reasons, we need to sell the machines. Please call/text at 484-577-0400 and we will send you pictures. They are in great condition. Only 2 years old. Credit card/cash/apple pay and google pay. Also remote monitoring. Thank you – Kelly Savage 484-577-0400
All Star Locators provides vending operators with a 30 day guarantee on the quality of the locations that they provide, which gives the vending operators the proper structure they need to build a successful business. We are based in Hollywood,CA with 10 sales people on the phone 6 days a week at our call center, with the best phone talent in the country. All Star Locators provides locations for all types of vending equipment as well as all types of merchandise/display distribution. Call 1-310-918-6584 Visit our website All Star Locations.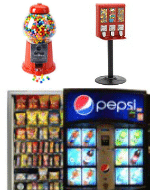 For Sale Healthier 4U branded vending machines! (food and drink vending machines). Placed in service on location in 2016. MACHINES IN GREAT CONDITION. 29 slots approx 300 total selections. Credit Card functionality. Accepts $1 and $5 bills.
1 or 2 machines available at $3900 each, OR 2 machines available at $7000.
Contact Mark Shapiro at mark@bchv.net or (267) 994-5020.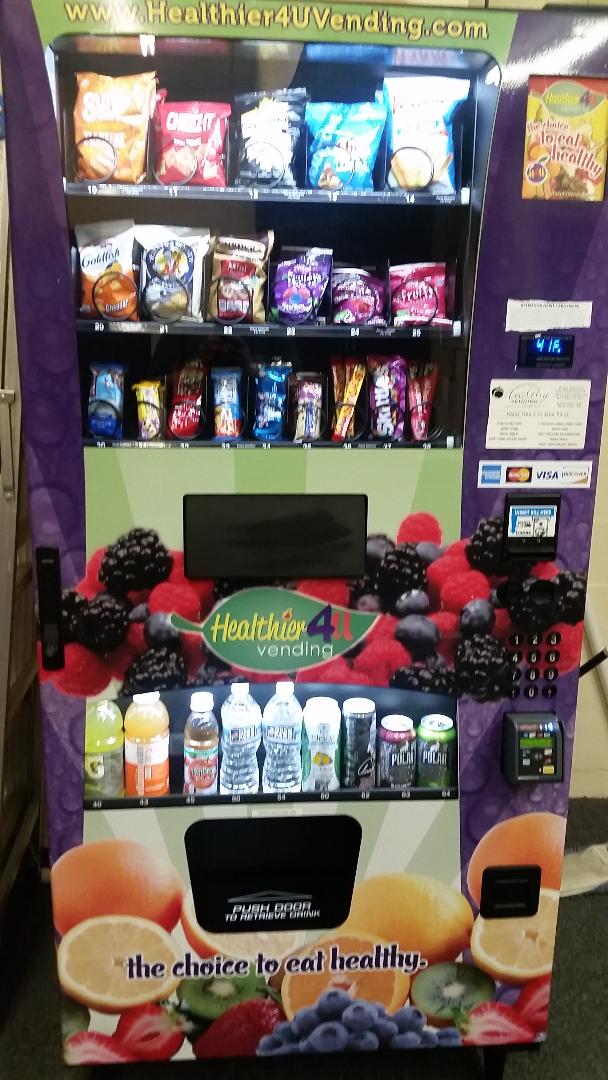 FOR SALE -9-2014 Seaga hy-900 vending machines. 2 entree units. 1 spare refrigeration unit. New owner will need to pick up units in central Ohio. $21,000.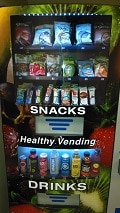 HEALTHYYOU VENDING MACHINES
4 BRAND NEW HEALTHYYOU VENDING MACHINES FOR SALE IN WEST PALM BEACH FLORIDA. 2 MACHINES ON LOCATION, 2 MACHINES BRAND NEW STILL IN BOXES!! HEALTHYYOU Brand: Model HY2100-9 Bought NEW 2018, EXCELLENT CONDITION! Asking only $10,000 BUYS ALL FOUR MACHINES!!! MUST SELL, MAKE OFFER TODAY. Buyer pays shipping or pick up in South Florida. SOLD!!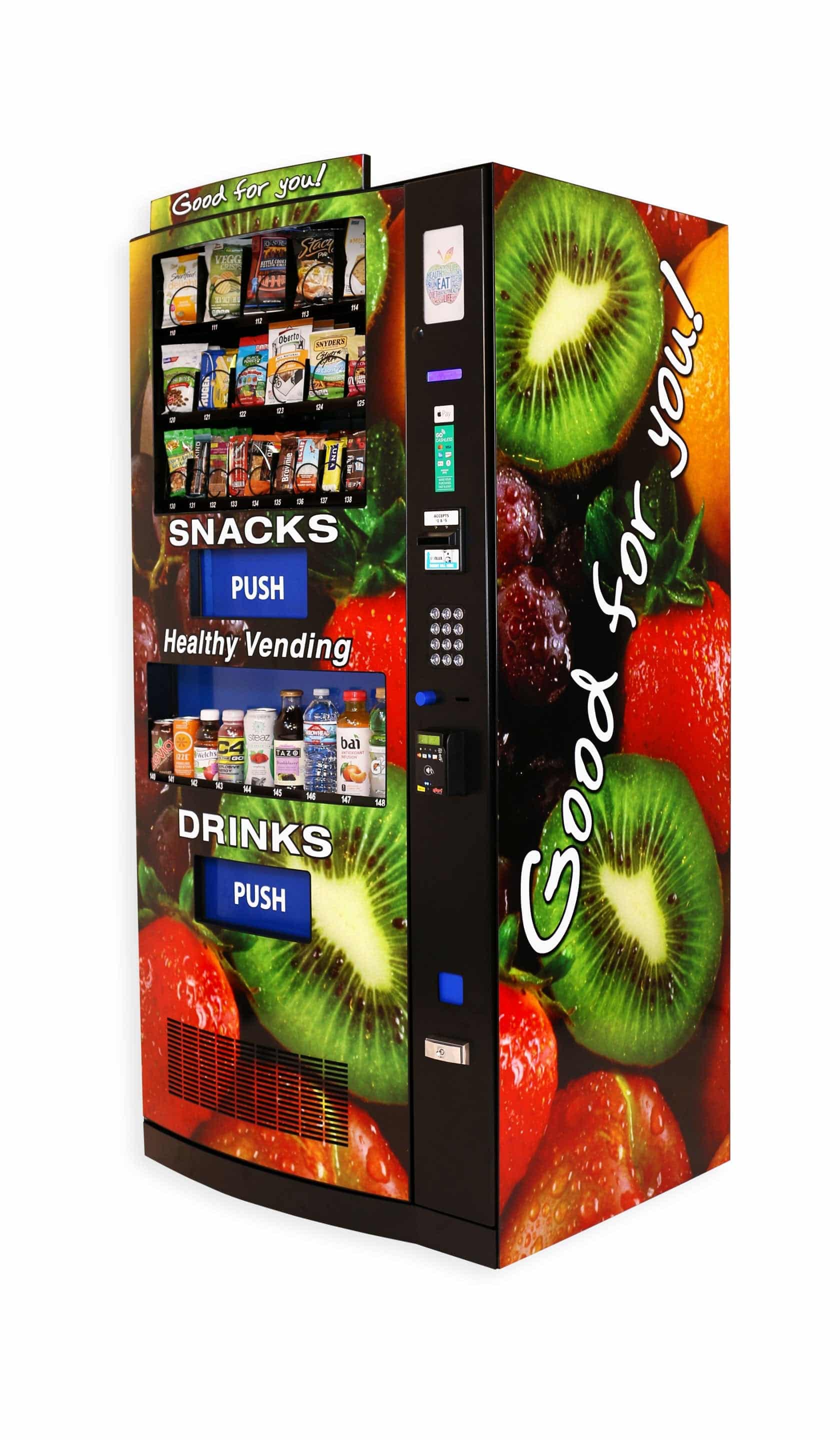 SOLD!! 
3 HY 900 combo vending machines 1 New in box.
I have 2 barely used and 1 new in box. Used ones are 3785 each.
The new one is in original packing is $4795.
I will pay for shipping.
I can palletize the 2 used ones for shipping.
I can also accept credit cards for payment.
Take all 3 machines for only $9500!!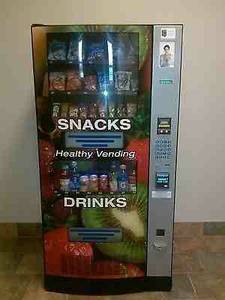 6 BRAND NEW HEALTHY VENDING MACHINES FOR SALE. HealthyYou Brand: 6 Machines-Model HY2100. Bought NEW in Nov 2018, EXCELLENT CONDITION! Bought NEW for 7K each. Asking only $2,000 each!! MUST SELL, MAKE OFFER TODAY. Pick up in Framingham, MA. 01701. SOLD!!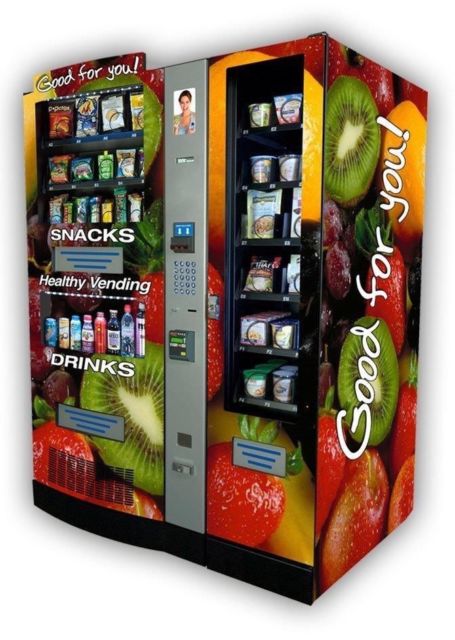 VENDING MACHINES
H4u Healthy Vending Machines Feature: Machine dimensions: 77″ tall, 35″ wide, 34″ deep. 350 Total Item Capacity – 20 Snack Items & 9 Beverages! The largest selection and capacity of beverages in Healthy Vending. The Only Healthy Vending Machine with 9 Beverages 136 total drinks and high capacity 16oz and 12oz Can Dispensers- Functional Volume! H4U Healthy Vending Machines are ADA Compliant (American Disabilities Act) – accessible built-in point-of-sale and food/drink dispensers.
Cashless Payment Options including Debit/Credit and Apple Pay and Google Pay. Machine can be Programmed to vend only certain hours – Great For Schools. Infrared Vend Sensing Technology offering the best in delivery assurance. A Guaranteed vend every time.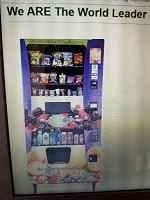 SOLD!!!
VENDING MACHINES
FOR SALE 6 brand new never used excellent condition N2G5000 HEALTHY SNACK and BEVERAGE machines. Due to personal reasons I am unable to place these machines and must sell. They all are equipped with the latest AIRVEND Technology and are manufactured by SEAGA in the USA. Asking ONLY $1,950.00/machine. SOLD!!!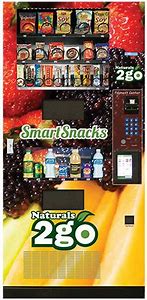 SOLD!!!
Healthy Vending Machines
5 NATURALS 2GO HEALTHY VENDING MACHINES FOR SALE MASSACHUSETTS!!! One Machine (with side Entree) is on location in Massachusetts. 4 of the N2G Machines can be picked up or shipped. All machines less that a year old. Brand new!! The machines have AirVend technology on them.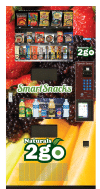 SOLD!!
Healthy Food Vending Machine
Healthy food vending machine in excellent condition, like new, only 3 months from original purchase. Includes card reader with warranty and machine lifetime tech support. Asking only $4500. California 90026. SOLD!!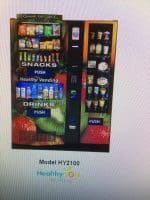 SOLD!!!!
I have 2 HY-900 vending machine from Healthy You for sale. One was used for 2 weeks ($2750) and one that was used for 4 months ($2250). Both machines are in great shape. I also have two machines and one side entree' that are placed in one building in Overland Park, KS. They produce over $7000 a year, I would like $8000 for the business and three machines. I will sell the two used machines separate, the machines in Overland Park are being sold together. Sales in Overland Park could be better with a little more effort! SOLD!!!.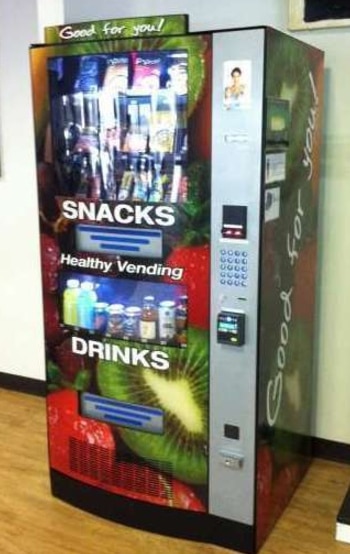 SOLD!!!
Never before used VOCE Media top of the line Coffee Vending machine. Since this machine can be customized, the color is mainly orange. This will need specialized delivery. Any Questions at all please let me know. This machine does not grind whole beans!
*Will consider shipping cost once locations and drop off is confirmed!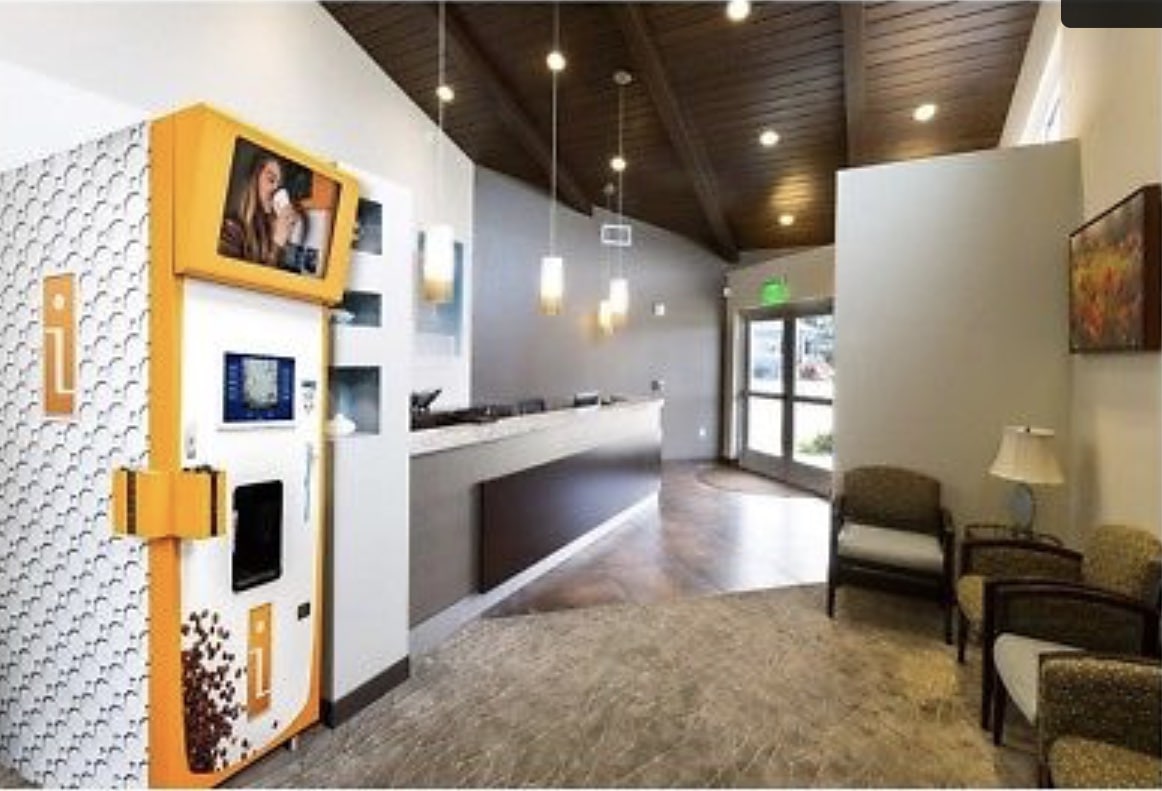 ---
Only $45 per month, per Ad– Includes: 100 word Description, Phone, Email and Photo! Banner Ad is $150 per month.
QUESTIONS? Call us at 1-800-956-8363 – POST YOUR AD!
HAPPY CUSTOMER TESTIMONIES:
"The vending machines have been sold. Please update the ad and my account. Thank you!" –Crystalyn T.

"All the machines are sold.  Please take the add off your website.  People are still contacting me. Thanks for your help!" —Joseph M.
"I placed my machines on location for sale listing on Vendingconnection.com "Routes for sale" page and they sold! The customer service helped me write the ad and it was on the web the next day! We did receive great service."  — Tom C.
"Would like to cancel my add, both route and truck have been sold!!! Thanks much." —Paul
"Got a lot of responses, very happy with the ad!" —Jim
"The Arena Group, with your help, has sold the 50 BULK vending Machines in Michigan. Please place that on the website." —Brian B.
Happy Vending! from the VC Team
QUESTIONS? Call us at 1-800-956-8363
---
Also see: Routes for sale USA | Trade Shows | Technology News | Newsletter sign up | Home
THE VENDING YELLOW PAGES DIRECTORIES:
We want to help you succeed in your vending business!
Contact the "VC Team" or Call 1-800-956-8363 with any questions!