Vending Classifieds, Buy, Sell Used Vending Machines for sale, Vending Machine Equipment parts for sale & more
USED VENDING MACHINES FOR SALE! Including Machine Parts, Tools and equipment for sale. Including these types of vending machines for sale; Drink, Soda, Snack, Combo, Can, Bottle, Glass Front, Deli, Food, Ice Cream, Healthy Vending Machines, DVD, ATMs, Redemption Amusement Games, and more! POST CLASSIFIED AD TODAY – Only $45 per month, per Ad– Includes: 100 word Description, Phone, Email and Photo! Banner Ad $150 per month.
QUESTIONS? Call us at 1-800-956-8363 – POST YOUR AD!
Also see: Vending ROUTES FOR SALE USA, ROUTES for Sale CANADA, JOB LISTINGS, Bulk Machines, Parts & Supplies, REPAIR Services,  Machine Remanufacturers, Machine Distributors, Micro Markets, Healthy Machines, Healthy Snacks, Locators, Home


Call 1-800-956-8363 OR EMAIL, or POST YOUR MACHINES FOR SALE
Category Type
Classified Ad Buy & Sell Vending Machines
Photo/Logo
Contact Info
Big Top Gumball Machine for sale
5 Big Top Gumball Machine for sale $500.00 each all for $2000.00– Call (573) 372-6473, email Rick televac@msn.com

COIN Counter Machines
FOR SALE CUMMINS 4601 with security doors and printer.
And DELARUE Mach9 with security doors and printer.
Both are in very condition and we can pack for shipping.
Call at 800-255-8064 with any questions.
Asking Only $2250ea.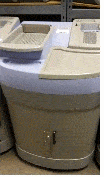 Vending Machine Route GA
Small vending machine route for sale- Georgia. Profitable and easy to maintain. If you are looking to add to your already existing vending machine business or wanting to start a small side business this is the offer for you. We have 6 machines in two locations. Four snack machines and two drink machines. Average weekly sales of 300 to 400. Selling all 6 machines for only 5,000 dollars!!!! The machines are located in two schools in the Port Wentworth/Pooler area outside of Savannah, GA. Please contact us if you are interested (912) 660-0584.

Vending Machine Movers – CA
Vending Machine Moving We are in SF Valley we can go 120 miles any where Prices start at only $100 for 1 machine!! Slightly more if over 25 miles from Pacima, CA. For more info CALL OR TEXT (747)208-0818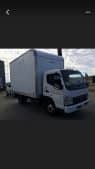 Stair Climber for sale
2017 Escalara Stair Climber in perfect condition with all the upgrades for moving machines. Rough terrain, platform, extended forks, heavy duty battery, stair brakes, 110v charger, and much more! I paid 4K delivered from Hand Trucks 2 Go, I moved 125 machines and closed my shop. Im asking $2450 or best offer!! I'm in California and can deliver it for shipping (preferably the Ontario area but for $100 more I can take it to Los Angeles). Call Nate 909-573-5293 if interested.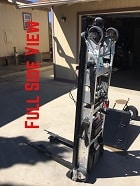 Naturals2Go Vending Machines
5 Naturals 2 Go combo units for sale only 2 years old. All have debit card readers. Also have 3 large capacity snack machines only that are brand new never been placed and are in a storage unit. All machines are manufactured by Seaga model 4000. Paid $6500 per machine have invoices to prove asking $2500 per machine or $20,000 for all 8.

Vendtronics.biz– Repair & Service Used Vending Machines! Dollar Bill and Coin Changer Sales and Service. Factory Authorized Dealer for GPL, MEI, Conlux, Pyramid, and Standard Change-Makers. Authorized Service Center for MEI. Also Repair & Service other brands. Used vending equipment for sale! Call us toll free at: 1-866-925-3300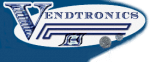 HealthyYou Vending Machines
4 brand HY 900 units in a box ..Ready to ship to your location..currently located in Tampa Florida Each unit 4500.00…if in the healthy you network software is just an add on of 35.00 per unit ..if not the software runs about 800.00.. healthy you will extend the warranty for 185.00 each.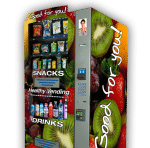 Micro market equipment for sale
Micro market equipment for sale- Chicago Suburb. 365 market kiosk with 3 refrigerators and 1 freezer all 76-78" tall and 17" deep and shelves (food not included). Great convenience for any business environment as kiosk allows credit card or fingerprint recognition for easy check out. Allows employees to grab a healthy lunch without leaving the building. Allows you to sell any items using UPC scanning at the kiosk. Asking price $11,999. All equipment included. More pictures available.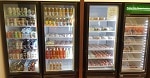 ---
Only $45 per month, per Ad– Includes: 100 word Description, Phone, Email and Photo! Banner Ad is $150 per month.
QUESTIONS? Call us at 1-800-956-8363 – POST YOUR AD!
HAPPY CUSTOMER TESTIMONIES:
"All the machines are sold.  Please take the add off your website.  People are still contacting me. Thanks for your help!" Joesph M.
"I placed my machines on location for sale listing on Vendingconnection.com "Routes for sale" page and they sold! The customer service helped me write the ad and it was on the web the next day! We did receive great service."  —– Tom C.
"Would like to cancel my add, both route and truck have been sold!!! Thanks much." —Paul
"Got a lot of responses, very happy with the ad!" —Jim
"The Arena Group, with your help, has sold the 50 BULK vending Machines in Michigan. Please place that on the website." —Brian B.
Happy Vending! from the VC Team
QUESTIONS? Call us at 1-800-956-8363
---
Also see: Routes for sale USA | Trade Shows | Technology News | Newsletter sign up | Home