Distributors of Vending Machines, New & Used Vending Machine Distributors
VENDING MACHINE DISTRIBUTORS– BUY VENDING MACHINES: Snack, Soda, Drink, Coffee, Candy, Food, Healthy Vending Machines, Micro Markets, Amusement, Repair, Parts for sale and more! Contact these vending distributors direct for pricing on new or refurbished vending equipment sales. The Vending Machine Equipment Distributors listed below are in alphabetical order by company name.
Also see: Distributors of Products, Machine Manufacturers, Locators, Machine Repair Services, PARTS, Glassfront, Touch Screen, Refurbished Machines, Micro Markets, New Vending Machines, Healthy, Food,  Snack, Soda, Coffee, Combo, Can, Bottle, Water, Bulk Candy Machines, Used Machines for sale, Vending Management,
POST YOUR COMPANY-Get New Business!
Company / Website
Distributors of Vending Machine Sales
Photo/Logo
Contact Info
Americas Vending Depot – We are a highly rated Vending Company that sells "As is", Used & Refurbished Vending Machines USA! Including: Food, Drinks, Snacks, Ice Creme, Coffee and Late model machines with credit card readers available. We Refurbish Vending Machines & include a 6 months warranty! We also

repair machines,

move them and ship your machines directly to you in USA!  We now offer you NEW VENDING MACHINES!!! Authorized distributor for AMS, Conlux, Coin Co, Royal, and Vendo machines. 

American Vending Machines provides vending machines, vending equipment and vending machine parts. With more than 100 years of combined experience in the vending industry, the AVM staff is well positioned to be your "go-to" resource for anything related to vending. AVM goes beyond selling our inventory- visit website. Based in St Louis.

Candymachines.com is family-owned and operated specializing in candy, gumball, sticker machines, gumballs, candy, and other bulk vending supplies. For over 20 years, Candymachines.com is in business to help your business succeed

Charitable Vending Management from the original dream of founder F.A. Wittern. Since 1931 our company has produced over 2 million vending machines. We sell high-quality Snack, Soda, Combo's, Healthy, Food, Deli, Bottled Drink vending machines. NEW Vending Machines at Factory Direct Prices! Zero Down Financing! Call 1-800-454-2454 today!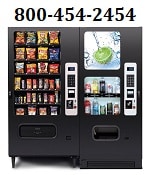 Douglas Distributing Inc.
DOUGLAS DISTRIBUTING -WITH OVER 35 YEARS OF EXPERIENCE IN THE VENDING INDUSTRY, WE HAVE SERVED THE DAYTON OHIO SINCE 1982 WITH WEEKLY DELIVERIES OF VENDING MACHINES, PARTS AND SUPPLIES. WE HAVE EVERYTHING FROM MACHINES, VALIDATORS AND COIN MECHS TO YOUR FAVORITE CANDY, SNACK OR 20oz BEVERAGE. WE ALSO BUY SELL TRADE REPAIR MOVE AND STORE VENDING EQUIPMENT GUARANTEED– CASH OFFER ON YOUR OLD MACHINES!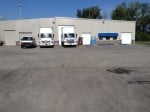 The Discount Vending Store
At The Discount Vending Store, we provide just that– great quality vending machines at discount prices. We have a huge variety of machines, from combination (combo) machines, to healthy machines, soda machines, bulk candy/gumball machines, and more. We have a team of experienced vendors who have worked in the field and understand what is required to run a vending business. Based in Colorado.
VendMedic is a trusted source for vending machine repairs. 
Our technicians combine to have over 60 years of experience, making VendMedic the preferred maintenance company for major companies and government agencies, not to mention for most privately owned vending companies.  Our wholesale division can sell you machines and the parts you need to manage your own business!  
Call today @ 844 999-VEND (8363)
! Visit 
www.VendMedic.com
.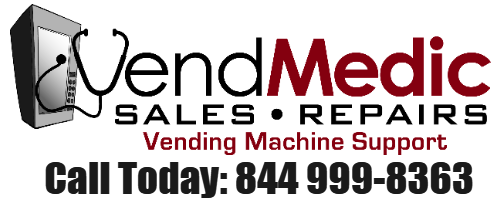 Established in 1989, Vendtek is a factory-authorized distributor and service center for several major vending machine manufacturers. It supports new and used equipment sales with parts and maintenance. The company's full-line division, Satellite Vending, was founded in 1961 and services businesses, universities and institutions throughout southeast Michigan. Michigan's Premier Vending Supplier. Visit online website at: www.vendtek.com, Also, Repair and Office Coffee Services.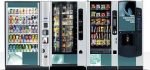 Vending World – Buy your New or Used machines online and have them shipped or pick them up your self at our facility in Rancho Cucamonga, California. We have a 30,000 sq. ft building with hundreds of machines in stock!
Vendwest Australia – Perth based Vending Machine distributors & providers. Sole W.A distributors for AP, Royal and Azkoyen drink, snack, combo, real food, frozen food, cigarette & coffee vending machines. Also Australian agents for the amazing "Green Machine Ice Vending Kiosks" and the unique "Oranfresh" freshly squeezed orange juice vending machines. Vending machines to rent, buy or supplied free to workplaces and public venues. Interesting fully equipped showroom in Booragoon, Perth, Australia.
Also see: Vending Machine Manufacturers, Vending Parts, Snack, Water, Soda, Coffee, Combo, Cold Food, Hot Food, Micro Markets, Vending Companies USA, OCS, Locators, Wall Mount, Table Top, Classified Ads, Routes for sale, News, Home,
POST YOUR COMPANY-Get New Business!