Product Distributors for Vending, Micro Markets and OCS
VENDING PRODUCT DISTRIBUTORS!! Buy products wholesale from these product distributors, for your vending machines and micro market and office coffee service businesses. Please contact these product suppliers direct for more information on their products and pricing.
Company / Website
Vending Product Distributors
Photo/Logo
Contact Info

Candy Nation is a wholesale candy distributor. Buy your vending candy online today at www.CandyNation.com. We specialize in bulk candy!

Master Wholesale – We are one of the largest independent vending distributors in the country! We are headquartered in St. Louis, Missouri, with branch locations in Kansas City, Missouri and Dallas, Texas. We offer a full line of vending machine products which include candy, snack items, milk, juice & water, bakery items, a large variety refrigerated and frozen items and coffee just to name a few. Please visit our website MasterWholesale.com Contact us:1-800-952-8363.
SULTANA DISTRIBUTION SERVICES – As the nation's only Full-Line Confectionery & Snack Redistributor, Distributors throughout the country rely on Sultana to economically and efficiently manage and maintain their inventory. SDS consolidates and ships hundreds of confectionery & snack items to over 1,500 Wholesale Distributors of all sizes throughout the continental United States.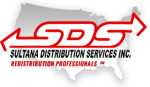 Vendors Supply, Inc. is a full service distributor of Vending Machine food products and supplies. If you can put it in a vending machine, we can provide it! We supply all popular brands of pastry, candy, refrigerated and frozen foods, allied products such as drinks, soups, crackers, chips and popcorn, and a full line of OCS products. Whatever your needs, we can probably deliver it. We offer competitive pricing on brands like Hershey, Mars, Wrigley, Nestlé, Kellogg's, Frito-Lay, Lance, Gatorade, General Mills, Cloverhill, Flowers, MoonPie, Campbell's, Folgers, Maxwell House and many others…order online at: VendorsSupply.com