Vending Machine Parts Supply Companies
VENDING MACHINE PARTS Supply Companies, find all types of vending machine parts! Listed below alphabetically by company name. Please contact them directly for more information and pricing.
Also see: Vending Machine Distributors, Refurbished Used Machines, Machine Manuals, Signs, Coin Counters, Coin Mechs & Bill Validators, Electrical Parts, Amusement Games parts, Coin Changers, REPAIR Service Companies, Keys & Locks, Moving Equipment, Money Handling Supplies,
Company /Website
Vending Machine Supply, Equipment Parts, Supplies
Photo/Logo
Contact Info
Captial Vending – Offering vending machine operators advance replacement exchange service, MDB kits, control boards, bill validators, coin changers, harnesses, and a plethora of other replacement parts for your vending machines.
Happ Controls is a Distributor of parts and supplies for the amusement, vending and gaming industries – game parts, push buttons, steering wheels, trackballs, validators, billiard supplies, power supplies, monitors and more!
VE Solutions is one of the world's largest vending machine distributors supplying machines, replacement parts, conversion kits and other services to the vending industry. Based out of Cleveland, Ohio.

Phone: 800-321-2311
Local: 216-432-1800
Vendors Repair Service Inc sells VENDING MACHINE PARTS and REPAIRS coin changers, bill acceptors and PCB Boards from Mars Electronics, MEI, Conlux, Maka, Coinco, Ardac, National Vendors, Automatic Products, Debitek and others.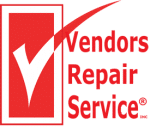 VENDPART.COM – We sell new vending machines and vending parts that are backed by the manufacturer's 1 year warranty!! Including Escargot, Seaga, Conlux and Nayax. Refurbished/Used vending machines and parts are backed by VendPart's 60 Day Guarantee! Start shopping now, visit VendPart.com today.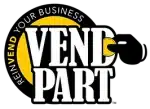 Established in 1989, Vendtek is a factory-authorized distributor and service center for several major vending machine manufacturers. It supports new and used equipment sales with parts and maintenance. The company's full-line division, Satellite Vending, was founded in 1961 and services businesses, universities and institutions throughout southeast Michigan. Michigan's Premier Vending Supplier. Visit online website at: www.vendtek.com, Also, Repair and Office Coffee Services.