Vending Machine Repair Services, REPAIR Vending Machines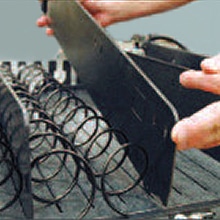 VENDING MACHINE REPAIR Service Companies, to help you with servicing and repairing all types of vending machines. Please contact these vending machine repair service companies direct for more information.
Also see: Vending Machine Distributors, Machine Locators, PARTS for Sale, Signs, Keys Locks, Electrical Parts, Changers, Coin Mechs, Refurbished Used Vending Machines, Technology News, Software, Vending Companies USA,
POST YOUR COMPANY-Get New Business!
Company/Website
Vending Machine Repair Service Companies
Photo/Logo
Contact Info
A&M Equipment Sales – We sell New and Used Vending Machines! Complete online catalog, also repair parts.
Soda, Snack, Healthy Vending, Combos, Glassfront, Juice, and more! Contact Joe for more information. Our Warehouse is located in Lithonia, Georgia. Shipping USA. www.amequipmentsales.com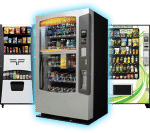 America's Vending Depot – We are a highly rated Vending Company that sells "As is", Used & Refurbished Vending Machines. Including: Food, Drinks, Snacks, Ice Cream, Coffee and Late model machines with credit card readers available. We Refurbish Vending Machines & include a 6 months warranty! We also repair machines, & move them too! We are based in Tampa, Florida, and Ship USA!

Captial Vending – Offering vending machine operators advance replacement exchange service, MDB kits, control boards, bill validators, coin changers, harnesses, and a plethora of other replacement parts for your vending machines. Headquartered in Laurel, Maryland. 
Douglas Distributing Inc.
DOUGLAS DISTRIBUTING -WITH OVER 35 YEARS OF EXPERIENCE IN THE VENDING INDUSTRY, WE HAVE SERVED OHIO & INDIANA SINCE 1982- WITH WEEKLY DELIVERIES OF VENDING MACHINES, PARTS AND SUPPLIES. WE HAVE EVERYTHING FROM MACHINES, VALIDATORS AND COIN MECHS TO YOUR FAVORITE CANDY, SNACK OR 20oz BEVERAGE. WE ALSO BUY SELL TRADE REPAIR MOVE AND STORE VENDING EQUIPMENT GUARANTEED CASH OFFER ON YOUR OLD MACHINES!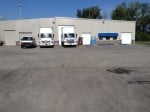 Pacific Coast Vending & Arcade Repair is the only company that you will ever need to provide the excellent service of repairing your vending machines to excellent working condition. We Service Southwest washington and Northern Oregon since 1955! We also offer preventative maintenance contracts to keep your equipment maintained and running at their best capability.
S&J Vending Repair and Service, LLC
S&J Vending Repair out of Carrollton, TX. We are a small business that would love to help keep your machines up and running. We offer coin mech, validator, hopper and control board repair. We also offer refrigeration repair for vending machines and coolers. We have over 30 years of experience in the vending repair business. Our current turnaround time is 5-7 days. We offer same day service for those "gotta have it" items. Contact Sherry or John, we would love to talk to you and see how we can help.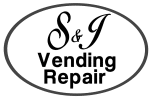 TVMSC – The Vending Machine Service Center provides quality Repair, Refurbishment or Remanufacturing of all types of vending equipment. We stock a large inventory of parts for AP, Dixie Narco and National equipment. We can help you with all of your vending equipment needs. Based out of Anniston, AL.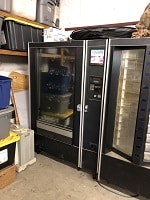 Established in 1989, Vendtek is a factory-authorized distributor and service center for several major vending machine manufacturers. It supports new and used equipment sales with parts and maintenance. The company's full-line division, Satellite Vending, was founded in 1961 and services businesses, universities and institutions throughout southeast Michigan. Michigan's Premier Vending Supplier. Visit online website at: www.vendtek.com, Also, Repair and Office Coffee Services.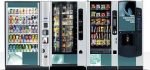 Vending Concepts staffs a number of professional service technicians both in our facility and also mobile in the field (Dallas -Fort Worth). We sell vending machines and also offer quality Office Coffee Service and many vending machine refreshments options. We repair all kinds of vending machines and refrigeration issues too. Contact us for all your vending needs! Visit Website at: www.VendingConcepts.net