Canada Vending Machine Routes for sale
GREAT DEALS 

ON VENDING ROUTES FOR SALE CANADA!!! Buy or Sell a Vending Machine Business, Micro Markets or Office Coffee Service Routes for sale.
Do you need a Canada Vending Machine Locators?
Your Vending Route can sell within 1-3 months, if you price it right!!!
Call us if you need help writing an ad, 800-956-8363
Call 800-956-8363, or POST YOUR ROUTE
Only $95 per Route Ad – Includes: Route Description 200 words, Phone, Email, Website and Photo! The Vending Routes are Listed Alphabetical by state, then city.
CANADA – The ten provinces are Alberta, British Columbia, Manitoba, New Brunswick, Newfoundland and Labrador, Nova Scotia, Ontario, Prince Edward Island, Quebec, and Saskatchewan. The three territories are Northwest Territories, Nunavut, and Yukon.
PROVINCE/Area
CANADA Vending Routes Description
Photo/Logo
Contact Info
BRITISH COLUMBIA, CANADA
Vending Company for Sale, with 6 routes on Vancouver Island, Duncan, Nanaimo, Parksville, Port Alberni, the Comox Valley and Campbell River British Columbia.
There are 235 machines in 134 locations. The annual gross revenue is approximately $350k. I have to many types of vending machines to list but will provide the equipment list when required. I have a stair climber dolly, hand trucks, pallet jacks, coin mechs, parts. I have a coin sorter and a coin packager which are both worth their weight in gold! I two delivery vehicles, a 2007 Chevy express cargo van just over 330k kms and a 2014 Nissan NV with just over 127k km. There is close to $30k in stock and cash in the machines. I have 90 debit/credit card readers and 30 pay range devices for using your cell phone for purchases and several bill validators. I pay no commissions except for 3 locations. The business has been going strong for just over 20 years. Built from the ground up there is plenty of potential in each of the routes. I will be willing to stay on and conduct training for up to two weeks, or I can continue to work with the purchaser until a replacement is found.
Asking price ONLY $375k!!

SOLD!!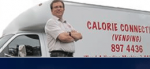 SOLD!!
MANATOBA
MANATOBA VENDING MACHINE ROUTE FOR SALE!
130 VENDING MACHINES ON LOCATION, 20 machines in warehouse. A variety of Full Size Snack, Soda, Combo, and Frozen Food Vending Machines. Brands: USI, Smart Shop, Dixie-Narco, Crane, Vendo. Machines are in great working condition and well maintained. 62 with credit card readers on machines. Offering additional parts, 40 Coin Mechs, 10 Bill Acceptors, Pallet Jacks, warehouse equipment as well. Exclusive Excel spreadsheet for every vending machine. Includes serial number, make, model, location, contact, product information, etc. Contracts on some locations. No commissions paid. Available for 2 weeks training. Route is well established for 4 years. All accounts are in good standing. Asking only $325,000. SOLD!!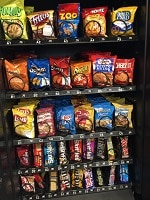 SOLD!!

TORONTO, ONTARIO
Healthy Vending Business for sale TORNOTO AREA!
HIGHLY PROFITABLE VENDING BUSINESS for sale, with Annual Revenue of $53,000 with rapid growth opportunities!! Complete Route Sale includes 19 Machines (17 Healthy Vending combo machines with 4 Entrée side units) at 16 locations. Also included are 2 Healthy Vending Machines and 5 side Entrée units warehoused. All machines accept all forms of payment including Cash, credit card, Apple Pay and Android Pay. All inventory can be monitored in real-time from any location. Excellent opportunity to improve financial independence by being your own boss and only working 15 to 20 hrs per week. Asking ONLY $60K, Includes 16 vending machines on location and 2 vending machines location ready, along with training and introductions to current locations!!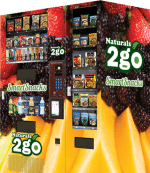 SOLD!!
BRITISH COLUMBIA
LONG ESTABLISHED Vending Business for sale BRITISH COLUMBIA! Serving locations for over 15 years with Gross Annual Revenue of $66,000 with growth opportunities! 21 locations around the Quad City area. All indoor vending machine locations. Many locations are in offices and professional buildings. 19 Vending machines stored in warehouse included in sale. 46 total machines includes Soda and Cold Food. Wittern Group manufactured vending machines. Chevy Box Truck, Coin Counter, Hand dolly, Coin mechanisms and parts included in price. Take over business now, start collecting money right away in the Quad Cities area. Great part-time vending business, or build into full time, tons of potential. Excellent opportunity to improve financial independence by being your own boss. Asking ONLY $66K along with training and introductions to current locations!!! SOLD!!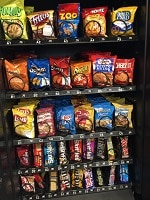 SOLD!!
QUEBEC
HEALTHY VENDING BUSINESS for sale QUEBEC!! WELL ESTABLISHED 7-year vending machine business- 22 snack and drink vending machines -selling both healthy and traditional snacks in QUEBEC. Currently

EARNS $6,000+ per month=$72,000+ PER YEAR in Gross Annual Sales!!!

16 machines in customer locations. Six (6) vending machines are warehoused waiting to be placed. Servicing time ONLY twice a week approximately 20 hours per week! The vending machine offers remote monitoring, online reporting and accepts cash or credit card through USA Technologies. The Vending machines have been well maintained and most of the clients have been with us since we started in 2011. Asking ONLY $75,000!! 
and includes customer introductions, training and phone support. All Product Inventory is included.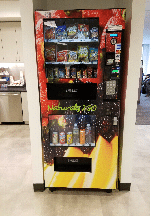 SOLD!!
NEW BRUNSWICK
Profitable NEW BRUNSWICK Vending business for Sale!!! Asking $500K. Route IS Extremely profitable earnings per week of 15K. Route includes 3 trucks with built-in shelving customized for vending, Money Counters, extra inventory of vending equipment, trailer. Machines are equipped with cashless devices able to accept major credit cards for payment as well as cash. Machines come with daily reporting systems and ability to be monitored remotely.
This route contains various drink, snack, coolers, and coffee machines. Totaling over 300 machines at established locations such as banks, call centers, fitness centers, offices and warehouses. In addition, training to help you succeed further is provided. SOLD!!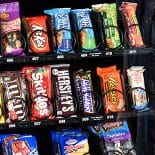 SOLD!!
TORONTO
VENDING ROUTE FOR SALE TORONTO!
20 YEAR ESTABLISHED VENDING BUSINESS ROUTE!!
12 locations with 21 vending machines. 5 Vending machines in storage. Snack and Drink Vending Machines: GPL, USI, Snack Shop, Dixie Narco brands. Sale includes Products, Parts, Coolers, Dollie, etc.
Service time is only 12 hours per week, start part-time and grow the business! Great area for expansion.
Gross Annual Sales 22,000. Asking ONLY $19,950!!!!!
Take over this lucrative business PART-TIME. SOLD!!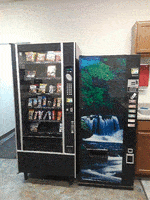 SOLD!!
QUEBEC
QUEBEC Vending Route for Sale! Great Start-Up or Part-Time Business.
Business includes 11 Naturals 2Go Seaga 4000 Combination drink/snack vending machines, just purchased February 2017. Machines are equipped with credit card readers to accept credit, debit, ApplePay, Google Wallet, and others, as well as cash. Great opportunity for expansion. Requires 15-20 hours per week. Route is growing every month, now producing $3,600 gross ($43,000 based on current monthly income). Operating profit (before taxes and interest) is $2,100 per month ($25,200). Asking price: $72,000 SOLD!!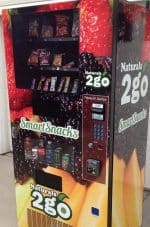 SOLD!!
---

POST YOUR VENDING BUSINESS FOR SALE AD HERE
Only $95 per route – Listing includes: Area, 200 word Description, Phone, Fax, Email, website & Photo!

HAPPY CUSTOMER TESTIMONIES:
"I placed my machines on location for sale listing on Vendingconnection.com "Routes for sale" page and they sold! The customer service helped me write the ad and it was on the web the next day! We did receive great service." —– Tom C.
"Would like to cancel my add, both route and truck have been sold!!! Thanks much." —–Paul
"Got a lot of responses, very happy with the ad!" ——–Jim
"Our business has been SOLD. Thanks to VendingConnection.com our Business sold within 24 hrs." —Dave

"Please cancel my ad for "Well established bulk candy route for sale in Mercer County, NJ" and list the route as SOLD. I received many emails and calls in response to my ad. Thank you very much for your wonderful, far-reaching service." —–Sue C.

"Thank you so much for the visibility my route received on your website. I got more calls than I imagined I would. Please remove the listing from your website as the route has been sold…Thanks again." —Vinny

"Please list my vending route for sale as "sold". I received a lot of calls and I am very pleased with your company. I can't believe the amount of interest my ad received. Thank you very much in helping me sell my business." —Nat
"Please cancel my ad. The route has been sold! I received more calls from this, I didn't even know what to do. The ad is the route SOLD for $46,500." —-Ben
Routes sell fast! Post your vending route for sale now.
Also see: Vending Routes for sale USA,  Classified Ads, Vending Locators Canada, Distributors, Canada Vending Machine Suppliers,
THE VENDING YELLOW PAGES DIRECTORIES:
---