Canada Vending Routes for sale, Canada Vending Machine Business Routes
GREAT DEALS 

VENDING ROUTES FOR SALE CANADA!!! Canada Route ads are Listed Alphabetically by PROVINCE. Buy or Sell a Vending Machine Business, Micro Markets or Office Coffee Service Routes for sale.
Call 800-956-8363, or POST YOUR AD HERE!
Only $95 per Route Ad – Includes: Route Description 200 words, Phone, Email, Website and Photo! The Vending Routes are Listed Alphabetical by state, then city.
CANADA – The ten provinces are Alberta, British Columbia, Manitoba, New Brunswick, Newfoundland and Labrador, Nova Scotia, Ontario, Prince Edward Island, Quebec, and Saskatchewan. The three territories are Northwest Territories, Nunavut, and Yukon.
PROVINCE/Area
CANADA Vending Routes for Sale Description
Photo/Logo
Contact Info
HOT FOOD VENDING MACHINES
REFURBISHED PIZZA VENDING MACHINES FOR SALE!!– Hot Food Vending Machines and all parts included!! From frozen to fresh oven baked food in 90 seconds or less. 26 Refurbished Machines, and 4 or 5 R&D machines brand new. These machines are Hot Choice (KRH) brand. Asking only $85,000! Machines and large amounts of parts, are on pallets and ready to ship. Location ready. GREAT DEAL–MAKE OFFER–ALL OFFERS CONSIDERED!!!! 
$50k down for ALL and owner will carry remainder or make me an all cash offer. Will sell all or part, be creative and talk to me about Joint Venture or buyout. This machine has three cooking features to ensure hot fresh oven cooked food (micro to thaw, brick type 400 degree oven, and thermo air for browning).
Most of the machines are branded for pizza, but bring your own menu and serve anything you want. Easy to change out facings. I have business plans and forecasts for the entrepreneur that wants a SIX FIGURE INCOME. Call John 714-801-2059.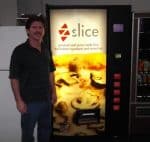 Vending Route for Sale in Alberta, post Ad!
Vending Route for Sale in British Columbia: Click Here to post Route Ad!
Vending Route for Sale in Manitoba, post Ad!
Vending Route for Sale in New Brunswick: 5 year Established Vending Company in New Brunswick, CANADA:
(was asking $45,000)- **Now ONLY $29,000 Priced to SELL!!** due to time constraints of returning to school for my PhD. The machines are located mostly in luxury dealerships, Porsche, Audi, Land Rover a hospital and a warehouse and make over 4k a month. In addition, to the locations I have 2 new vending machines that are ready to put into the dealerships expanding locations 2 blocks away from the current auto campus. The machines accept credit card, ATM, debit cards and cash. The Porsche dealership alone sells on average over $100/per day, 7 days a week. The other dealerships sell between $40-90 per day, 7 days a week. Each machine is worth between $5,000 to $6,500 and are only 1 year old. There is no better route or machine. All locations are within a few miles of each other.
***The machines come with support, warranties, part replacements, free training and I am willing to help for up to 3 months to ensure your clients which have become my friends are happy and well taken care of.
Contact Karen at 913-952-9230 Today!
Contact Karen
Phone: 913-952-9230
Email
Website:
Vending Route for Sale in ONTARIO CANADA:
YOUR Canada Route for sale ad here.

Phone:
Email:
Website:
Vending Route for Sale in Labrador
YOUR Canada Route for sale ad here – click here post ad!
Phone:
Email:
Website:
Vending Route for Sale in QUEBEC: Click Here to post Route Ad!
Vending Route for Sale in Prince Edward Island: Click Here to post Route Ad!
West Coast ROUTES-
WE WANT TO BUY!!
WE WANT TO BUY YOUR JUKEBOX BUSINESS
We currently operate a large number of jukeboxes and are looking to expand our footprint. The process to purchase would be simple and quick.
No route too big or small.
Please call Stephen: (562) 547-6346
---

POST YOUR VENDING BUSINESS FOR SALE AD HERE
Only $95 per route – Listing includes: Area, 200 word Description, Phone, Fax, Email, website & Photo!

HAPPY CUSTOMER TESTIMONIES:
"I placed my machines on location for sale listing on Vendingconnection.com "Routes for sale" page and they sold! The customer service helped me write the ad and it was on the web the next day! We did receive great service." —– Tom C.
"Would like to cancel my add, both route and truck have been sold!!! Thanks much." —–Paul
"Got a lot of responses, very happy with the ad!" ——–Jim

"The Arena Group, with your help, has sold the 50 BULK vending Machines in Michigan.
Please place that on the website." —–Brian B.
"Our business has been SOLD. Thanks to VendingConnection.com our Business sold within 24 hrs." —Dave

"Please cancel my ad for "Well established bulk candy route for sale in Mercer County, NJ" and list the route as SOLD. I received many emails and calls in response to my ad. Thank you very much for your wonderful, far-reaching service." —–Sue C.

"Thank you so much for the visibility my route received on your website. I got more calls than I imagined I would. Please remove the listing from your website as the route has been sold…Thanks again." —Vinny

"Please list my vending route for sale as "sold". I received a lot of calls and I am very pleased with your company. I can't believe the amount of interest my ad received. Thank you very much in helping me sell my business." —Nat
"Please cancel my ad. The route has been sold! I received more calls from this, I didn't even know what to do. The ad is the route SOLD for $46,500." —-Ben
Routes sell fast! Post your vending route for sale now.
Also see: Vending Routes for sale USA,  Classified Ads, Vending Locators Canada, Distributors, Canada Vending Machine Suppliers,
THE VENDING YELLOW PAGES DIRECTORIES:
---