How to start an Office Coffee Service Ebook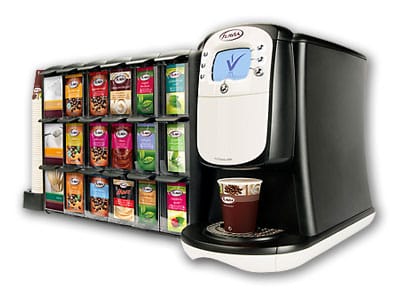 The Office Coffee Service eBook© An Ebook on How to Start an Office Coffee Service Business…
ISBN#:09667065-6-0
Are you ready to start your own Office Coffee Service Breakroom Business?
Hey, download this (OCS) coffee service ebook and take the entrepreneur quiz!
Take it from a company that knows the tips on how to do it right! $$
This "Office Coffee Service" Ebook includes: How to start a coffee service in the following types of high traffic locations:
Small businesses,
Corporate offices,
Industrial Warehouses,
Auto Shops.
and many, many more locations.
Vending Connection has years of experience and expertise packed in this OCS E-book and offered to save you time and money to get your business profiting as soon as possible. Don't accept others claims, this is right from the authority in OCS coffee Service and vending start up businesses.
This OCS ebook contains many pages of valuable information about the Office Coffee Service industry & how you can start and operate your very own OCS Coffee Service Business!!
Most offices need a good Office Coffee Service like yours!
Start reading & start looking for your next location for your OCS Business!
An OFFICE COFFEE SERVICE company provides offices with a supply of; hot beverages, coffee, coco, tea, also including the coffee brewer machine(s), plastic cups, creams, milk, sugar, stirrers, and additional products if needed such as espresso coffees, cappuccinos, instant soup mixes, etc.
A coffee service is offered to businesses, corporate offices, industrial warehouses, auto shops and so many more locations.
LOW COST START UP BUSINESS!
CHAPTER 1 – Introduction, FAQs, Business Planning Basics 101, Taxes, Deductions, Licenses, Insurance.
CHAPTER 2 – Types of Machines, Brewers and Coffee, Condiments, other Products and Supplies.
CHAPTER 3 – Record Keeping, Blank Contract Agreements, Types of Fees, How do I Make Money?, Finding Locations, Location Evaluation, Location Call Script.
CHAPTER 4 – Dictionary of the Office Coffee Service Industry, Your Quiz for Business Success!
CHAPTER 5 – OCS BUYERS GUIDE
Don't forget to list your new OCS company on the Vending Yellow Pages – OCS Directory!
---
Looking for Product Suppliers for Office Coffee Business? see Vending Suppliers Directory!
Find Office Coffee Service Companies | Coffee Machines | Coffee, Tea Products Wholesale | Location Locators |