Vending Trade Shows, Vending Virtual Webinars
Attend Vending Trade Shows, Vending Seminars, Virtual Webinars or Conventions to increase your knowledge on: Vending Machine Business and Technology, Self-Service Micro Markets, Office Coffee Service (OCS), Foodservice, Amusement Games and more.
Please contact each Trade Show listed for the latest updated dates and information! Vending Trade Shows, Virtual Webinars 2021 – 2022! Call 1-800-956-8363 or email us, or POST YOUR EVENT for a Vending related Trade Show, Virtual Webinar, Seminar or Vending Industry Event USA or International. All you have to do is post Vending Connection's Logo on your website & Link back to our website for your FREE Listing!
Articles:
Also see: Vending Associations, Vending Technology News, Vending Product News, Micro Markets, Submit Press Release,

Date 2021
Event Description
Photo/Logo
Contact Info
2021 SWEETS & SNACKS EXPO® To be held at McCormick Place – Chicago, Illinois. Sponsored by National Confectioners Association. Attendees at the SWEETS & SNACKS EXPO® represent $150 billion of worldwide buying power in the confectionery, snack and cookie categories. Discover thousands of new products from more than 570 exhibiting companies. Over 145 new confectionery and snack companies exhibited in 2019 with even bigger participation expected in 2021!

For the first time, The NAMA Show and Coffee Tea & Water will co-exist side-by-side to deliver a one-of-a-kind collaboration benefiting operators and professionals in all segments of the convenience services industry.
This safely designed, one-stop experience will deliver a rewarding and efficient opportunity for peers and colleagues to share ideas for growth and education. 312-346-0370,
https://www.namanow.org/events/thenamashow21/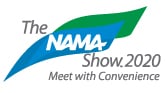 Date 2022
Event Description
Photo/Logo
Contact Info
EAG EXPO 2022- The Amusement & Leisure show, www.eagexpo.com. EAG International is simply the best way to keep up to date, see what's new and find out what is happening in your industry. • More than 100 of the biggest and best brands • Representing more than 180 companies from around the world • Demonstrating the latest products, services and upgrades • Showcasing the newest technologies and innovations • Where else can you find, see and try out so much in so short a space of time? • Up to the minute seminars and learning clinics • A fantastic party • And a chance to catch up friends and colleagues from all over the world • A fun way to do serious business EAG international is a fun way to do serious business and the best investment you can make for your business in January 2022.
The Winter Fancy Food Show – The West Coast's largest specialty food and beverage trade show will take place at The Moscone Center which is located at 747 Howard Street San Francisco, CA. Discover 80,000 on-trend and best-in-class products including cheese, coffee, snacks, spices, ethnic, natural, organic and more. Connect with 1,300 exhibitors representing the latest in specialty foods and beverages from across the U.S. and 35 countries and regions. Winter Fancy Food Show Website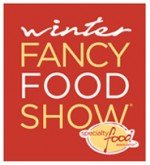 ---

Home | Vending Technology News | More News | Vending Newsletter sign up | Questions? Contact us | email press release | Also see: Software Companies | Technology Companies | Micro Markets | Vending Classified Ads
VENDING YELLOW PAGES DIRECTORIES:
Call us at 1-800-956-8363 to POST YOUR COMPANY, or QUESTIONS?
---
FOR YOUR FREE WEBSITE LINK- PLEASE LINK VC ON YOUR WEBSITE TODAY!! Please Link back to our website: VendingConnection.com your #1 Vending Business News, Resource Center & Directory- USA & International Exposure!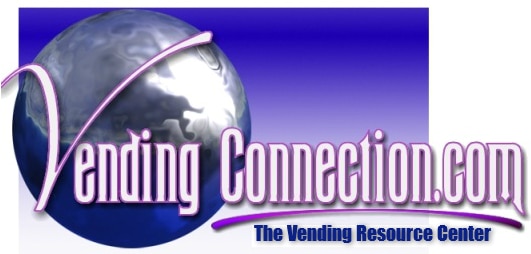 Please Email us when VC's Link is posted on your website, to receive a free mutual link back on our high traffic website- great online exposure! Call 800-956-8363.