VENDING PRODUCT NEWS©

Vending Product News is an exclusive newsletter for Vending, Micro Market and Office Coffee Service Convenience Services. Featuring products for Vending & Micro Markets and Automatic Retail operators. SIGN UP HERE!
Vending Product News. Featuring the newest grab-n-go, single-serve and better-for-you, or great tasting products for vending, micro markets, office coffee services and automated retail businesses.

Vending Product News delivers to our readers the latest up-to-date articles by leading industry experts about product trends – what are the fastest growing product segments today and what products will deliver the best sales for refreshment service operators. 
Vending Product News is sent to over 12,600+ vending, micro market and office coffee service decision makers. Vending Product News provides the forum for your new product message.
Vending Product News

the newsletter sent out to 12,600+ Vending, Micro Market and Office Coffee service professionals.

VPN Readers opt-in

 from our vending resource website to receive this exclusive information.

VPN is sent Bimonthly 

on 9th and 23rd each month.

Fits The Budget! 

One banner ad is only $400. Consecutive issue placement reduces the per insertion cost.

We can create a banner ad for you, at no extra charge.
You already know us. VendingConnection.com literally wrote the book on how to be a successful vending operator and was the first company to bring electronic publishing to vending, giving operators the latest industry news without the lag time of a printing press or the post office. Our other successful newsletter, Vending Technology News, was the first to bring technology to the forefront of the vending industry. 
Now it's time for you to join Vending Product News, announce your new products, we will deliver the excitement!
Have a New Product Announcement? Post press release document and photo here.
Check out NEWS Articles below…
Advertising options are available. Advertising will be limited to six banner advertisers and one Premium Position content ad per issue, maximizing your exposure among the key vending operators in North America and beyond. The cost is pennies per contact, and the reach over 12,500+ vending professionals. Please call or e-mail to find out more.
Sincerely,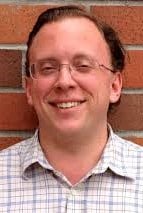 ---
VENDING PRODUCT NEWS:
---

 Also see: New Products | Wholesale Snacks | Healthy Snacks | Micro Markets | Vending News | Ebooks | Classified Ads | Routes for sale | Home