Lenny & Larry's Intros The Boss! Cookie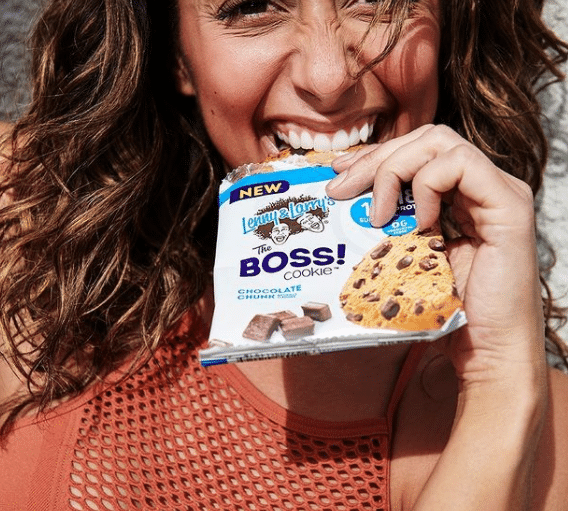 The Boss! Cookie with 18 Grams Of Plant Protein In Soft Baked, Non-GMO Cookie.

Cookies have always been a favorite snack food in the United States, but these days most people who enjoy cookies, also want those cookies to offer some health benefits as well.
With Lenny & Larry's new The Boss! Cookie, consumers who try this cookie will enjoy the familiar chocolate chip cookie taste, while also benefitting from this soft-baked cookie that has 18g protein, 1g sugar, and 220 calories.
A Better For You Cookie
What's different about Lenny & Larry's cookies is that unlike other 'healthy' cookies on the market that look good, but have a less than appealing taste, these cookies have a fantastic flavor while also being packed with nutrition that's good for the body at the same time.
Besides having 16-18 grams of protein, these cookies also contains 6-10 grams of fiber as well. This is another huge benefit because most people in this day and age don't get enough fiber in their diets.
The Right Cookie For Most Diets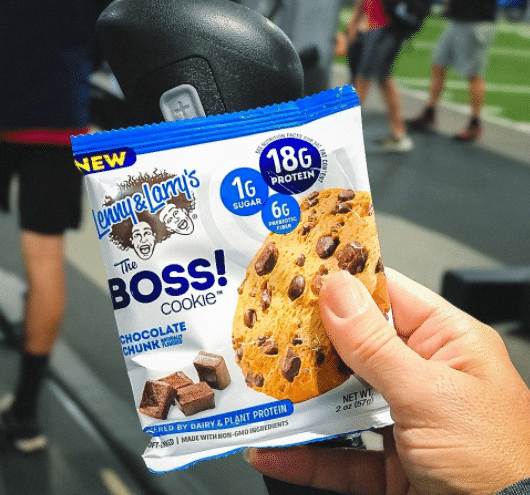 Lenny & Larry's cookies are also vegan, kosher, and don't contain any eggs, soy or dairy, so anyone who tries this cookie won't have to wonder if they are consuming something which could be problematic for their bodies later on.
Multiple Flavors To Choose From
Besides the Boss Cookie; California-based Lenny & Larry's offers a wide variety of cookie flavors for consumers to choose from including double chocolate, snickerdoodle, birthday cake, and white chocolaty macadamia.
The company was started in the early 1990s by health-conscious 'gym rats', who wanted to create cookies and other snacks that offered health benefits. They've succeeded where other companies have failed and their longevity is proof that they are offering a product that consumers enjoy.
To learn more about Lenny & Larry's The Complete Cookie, visit their website at http://www.lennylarry.com.