Wholesale SNACKS Products for Vending Machines and Micro Markets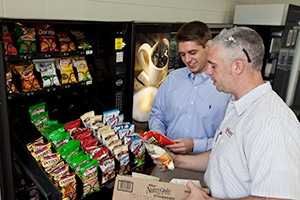 WHOLESALE SNACKS & SNACK Products for vending machines and Micro Markets. Please contact the Snack Wholesale Supply Company direct for more information about the snack products they sell and pricing.
Also see: Chips, Nuts, Energy bars, Fruit Snacks, Meat Snacks, Salty Snacks, Candy, Trail Mix, Gluten Free, Healthy Snacks, Pastries, Cookies, Crackers, Foods, Hispanic Snacks, Drinks,
Also see: Product Brokers, Product Distributors, Vending Suppliers Directory,
POST YOUR COMPANY-Get New Business!