SNACKS for Vending, Wholesale SNACKS Products for Vending Machines, Micro Markets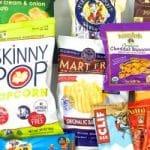 Here you will find all types of WHOLESALE SNACKS & SNACK Products for vending machines and Micro Markets. Please contact the Snack Wholesale Supply Company direct for more information about the snack products they sell and pricing.
Also see: Chips, Nuts, Energy bars, Fruit Snacks, Meat Snacks, Salty Snacks, Candy, Trail Mix, Gluten Free, Healthy Snacks, Pastries, Cookies, Crackers, Foods, Hispanic Snacks,
Also see: Product Brokers, Product Distributors, Vending Suppliers Directory,
POST YOUR COMPANY-Get New Business!
Company / Website
Wholesale Snacks Products Companies
Photo/Logo
Contact Info
Conns Potato Chips Company – Potato Chips for your vending machines! You can order online and we will ship anywhere USA!
Herr's Snack products; Potato Chips, Tortilla Chips, Popcorn and More!! For more information on how Herr's can help increase your vending sales.
Hostess Brands, Inc. is one of the largest wholesale bakers and distributors of fresh-baked bread and sweet goods in the U.S. Our 19,000 employees operate 36 bakeries and 570 Bakery Retail Outlets and run approximately 5,500 delivery routes from 565 Distribution Centers nationwide. Our brands include some of the best-known snacks and breads in the United States, including Hostess® Twinkies, CupCakes, Fruit Pies, Ding Dongs, Ho Ho's, Sno Balls, Donettes, as well as Drake's® Cakes, Wonder® bread, Home Pride®, and Nature's Pride®. Visit our website www.hostessbrands.com/careers to view career opportunities with Hostess Brands.

Kraft Vending and OCS – Wholesale suppliers of Salty Snacks, Food Snacks and Nuts for the vending business industry.

Lance.com – Snacks, Snack Crackers, Nuts, Cheese Snacks, Snack Cakes, Cookies, Wafers and more!
Go visit website at: www.lance.com

Mars Incorporated – Mars snackfood brands are among the world's best-loved and most widely available confectionery products, with M&M'S, MARS, MILKY WAY, SNICKERS and TWIX among those at the top – and in ice cream versions too. Confectionery tastes great, but it is reassuring to know that Mars snackfoods have real food value that adds interest and variety to a normal balanced diet.
Phone: 908-850-2577
Local: 908-852-1000
Fax: 908-850-2734
New Century Snacks -For more than thirty-two years we have been the experts in crafting seasoned nuts and unique trail mixes. We provide a large portfolio of snack products with versatile packaging capabilities. WE BELIEVE in investing in the right people, delivering consumer driven innovation and crafting high quality products to drive category growth.

Snacks Over America Inc. Order your vending snacks online can be very easy!! We offer all types of products including: Snacks, Chips, Cookies, Trail Mixes, Nuts, Candy products and so much more! Our company is Based out of Memphis, TN – We ship to USA and Worldwide!
SULTANA DISTRIBUTION SERVICES – As the nation's only Full-Line Confectionery & Snack Redistributor, Distributors throughout the country rely on Sultana to economically and efficiently manage and maintain their inventory. SDS consolidates and ships hundreds of confectionery & snack items to over 1,500 Wholesale Distributors of all sizes throughout the continental United States.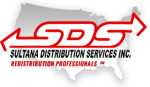 Yuk's Distributors is a master wholesale snack distribution company primarily serving the following across the USA:
-Wholesale distributors
-Independent specialty retailers
-Large supermarkets
-Vending machine operators
-Convenience stores
Our products range from healthy, better-for-you snacks, to gourmet and specialty candy. Try them, you won't be able to get enough!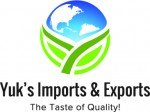 Vendors Supply, Inc. is a full service distributor of Vending Machine food products and supplies. If you can put it in a vending machine, we can provide it! We supply all popular brands of pastry, candy, refrigerated and frozen foods, allied products such as drinks, soups, crackers, chips and popcorn, and a full line of OCS products. Whatever your needs, we can probably deliver it. We offer competitive pricing on brands like Hershey, Mars, Wrigley, Nestlé, Kellogg's, Frito-Lay, Lance, Gatorade, General Mills, Cloverhill, Flowers, MoonPie, Campbell's, Folgers, Maxwell House and many others…order online at: VendorsSupply.com

Also see: Brokers, Snack Vending Machines, Snack Bars, Cookies, Crackers, Chips, Fruit Snacks, Nuts, Trail Mixes, Energy Bars, Chocolate Candy, Vending Suppliers Directory, Trade Shows, Classified Ads, News, Vend Ebooks, Home,
POST YOUR COMPANY-Get New Business!