Wholesale SNACKS for Vending Machines and Micro Markets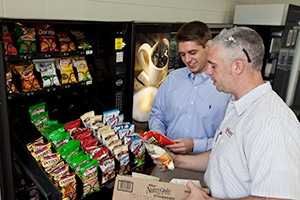 WHOLESALE SNACKS for vending machines and Micro Markets. Please contact these Snack Wholesale Supply Companies direct for more information about the snack products and pricing.
Also see: Chips, Nuts, Energy bars, Fruit Snacks, Meat Snacks, Salty Snacks, Candy, Trail Mix, Gluten Free, Healthy Snacks, Pastries, Cookies, Crackers, Foods, Hispanic Snacks, Drinks,
Also see: Product Brokers, Product Distributors, SUPPLIERS DIRECTORY
POST YOUR COMPANY-Get New Business!