Foods for Vending Machines, Wholesale Food products for Micro Markets, Wholesale Food Product Suppliers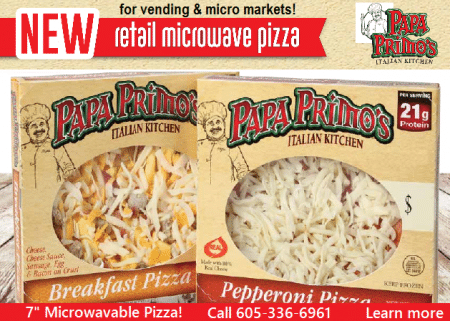 Below you will find Wholesale FOODS PRODUCTS Products Companies for vending machines & micro markets, these foods companies are listed in alphabetical order by company name. Please contact these wholesale food product companies for more information and wholesale pricing for their food products.
Also see: Foodservice Distributors, Product Distributors, Product Brokers, Deli Foods, Meat Snacks, Crackers, Frozen Food, Healthy Snack Products, Pastries, Low Carb, Soy, gluten-free, NEW PRODUCTS,
Suppliers Directory, Micro Markets, Vending USA, Vending International,
POST YOUR COMPANY-Get New Business!
Company / Website
Wholesale Food Product Company Suppliers
Photo/Logo
Contact Info
BJ's-Give your patrons the option of having more than just a snack with this cold food vending machine.
Phone: 866-4BJS-WEB (866-425-7932)
BulkFoods.com – Since 1938, a family business retailing dried fruits and nuts, 1975 whole foods wholesaler, 1996 wholesale online. Online Ordering website for Bulk food products- www.BulkFoods.com today!

Phone: 419-324-0032
Fax: 888-285-5266
Classic Delight – We make great sandwiches!
Our Biggest Hit – BIGFOOT SUBS! In demand right now are these 12″ subs in a variety of flavors including Italian, Ham & Cheddar, American Hoagie & Roast Beef with Provolone, Peppers & Onions. The newest addition to the mix is a great Turkey & Pepperjack subs. based out of St. Marys, Ohio. Visit website: ClassicDelight.com.

Phone: 800-274-9828
Fax: 419-394-3199    
Also See: Snacks, Product Brokers, Wholesale Foods, Healthy Snacks, Chocolate, Chips, Crackers, Deli, Pastries Cookies, Vending Companies USA, Vending International,
POST YOUR COMPANY-Get New Business!