Wholesale Bakery Pastries for Vending and Micro Markets
Find Wholesale PASTRIES Companies for cookies, cupcakes, sweet breads and more pastries! listed in alphabetical order by company name. Please contact the pastry companies for more information about their products & pricing.
Also see: SUPPLIERS DIRECTORY, Product Distributors, Product Brokers, Pastries, Cookies, Crackers, Foods, Low Carb Snack Foods, Wholesale Snacks, Healthy Snacks,
POST YOUR COMPANY-Get New Business!

Company / Website
Wholesale Pastry, Pastries Companies
Photo/Logo
Contact Info
3BROS STROOPWAFELS ARE THE LATEST CRAZE AND 3BROS BAKES THEM FRESH IN THE USA! OUR CHOCOLATE DIPPED, CARAMEL FILLED (3in diameter) CINNAMON WAFER COOKIES. WHOLESALE PRICE $2.67ea SUGGESTED RETAIL PRICE $4.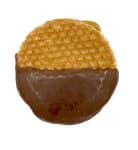 Chattanooga Bakery – MoonPie marshmellow sandwich and pecan pies, individually wrapped for vending dispensing.
Phone: 423-267-3351
Fax: 423-267-2169
Hostess Brands, Inc. is one of the largest wholesale bakers and distributors of fresh-baked bread and sweet goods in the U.S. Our 19,000 employees operate 36 bakeries and 570 Bakery Retail Outlets and run approximately 5,500 delivery routes from 565 Distribution Centers nationwide. Our brands include some of the best-known snacks and breads in the United States, including Hostess® Twinkies, CupCakes, Fruit Pies, Ding Dongs, Ho Ho's, Sno Balls, Donettes, as well as Drake's® Cakes, Wonder® bread, Home Pride®, and Nature's Pride®. Visit our website www.hostessbrands.com/careers to view career opportunities with Hostess Brands.

IBC – Interstate Bakeries Corporation– 100 calorie pastry packages. IBC Brands for your vending machines!
Mrs. Freshleys Homestyle Pastries and Snacks. We're doing snacks smarter…Introducting SnackAway!
Contact Jonathan Childress toll free at 866-697-6225. "A honey bun is a fried yeast pastry that contains honey and a swirl of cinnamon in the dough and is glazed with icing."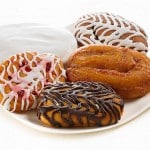 Sara Lee Snack Packs, Danish, iced cakes, coffee cakes, brownies, and more pastries!
TastyKake – Pastries; Fresh Cakes, Pies, Danish, Donuts, Honey buns and Snack bars. visit TastyKake.com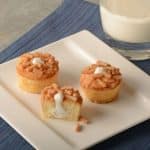 Also see: SUPPLIERS DIRECTORY, Brokers, Snack Vending Machines, Snack Bars, Cookies, Crackers, Chips, Fruit Snacks, Nuts, Trail Mixes, Energy Bars, Chocolate Candy, Trade Shows, Classified Ads, News, VendLoco, Home,
POST YOUR COMPANY-Get New Business!

F