Wholesale Cookies for Vending, Cookies for vending machines, wholesale cookie suppliers

Below you will find Wholesale Cookie Companies listed in alphabetical order by company name. Please contact the cookie companies for more information about their cookie products.
Also see: Product Distributors, Product Brokers, Pastries, Crackers, Foods, Low Carb Snack Foods,
Click here to post your cookie company today!
Company / Website
Cookie Product Suppliers – Cookie Companies
Photo/Logo
Contact Info
D.A. Kine Gourmet
DA Kine Gourmet – Hawaiian Gourmet fat free cookies!
Phone: 714-489-5541
Biscomerica is entrenched in the vending industry with a multimillion national distribution, vending specific management, a top level vend specific broker network, and a complete line of some of the highest quality cookies in the industry under various brand names and price points.
Contac us today! www.Biscomerica.com/vending
General Mills – Brands you know on the Go! Call your General Mills sales rep at 1-800-874-1451.
Phone: 800-874-1451
Healthy Chocolate Products! All products are certified by Brunswick Laborites testing to have the highest antioxidant levels in our Healthy Chocolate products. No preservatives – refined white sugar – wax – fillers – nor chemicals added. All Natural Cocoa, Acai Berry, Blue Berries etc, and most important Diabetic friendly! Power Cookie, Power Bar, Xe Energy Drink, Plus a variety of Healthy Chocolate products.
Keebler, Cookies and Crackers.
Phone: 800-621-8363
Kraft Vending & OCS
is your single, strategic partner devoted to developing business solutions that will build businesses. Our product line brings together every product type – snacks, hot beverages, cold beverages and refrigerated food – under one umbrella of top selling brands.
www.Kraftvendingocs.com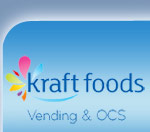 Phone: 800-537-9338
Sugar Buster Cookies
Sugar Buster Cookies – Add this "sugar buster" healthy cookie to your vending machine selection!
—
Also See:
Snacks
,
Product Brokers
,
Food Products
,
Healthy Vending Products
,
Chocolate
,
Chips
,
Pastries
,
Cookies
,
Crackers
,
Low carb snacks
,
Vending Services Companies USA
,
Click here
to post your cookie company ad today!
—