Wholesale Cookies for Vending, Cookies for Vending Machines and Micro Markets
Find Wholesale Cookie Companies! Wholesale cookies for Vending Machines. Wholesale Cookie suppliers for Vending Machines and Miro Markets. A variety of gourmet cookies and fat free cookies, protein cookie suppliers listed here. Please contact these cookie supply companies for more information about their cookies and cookie products.
Also see: Product Distributors, Brokers, Pastries, Crackers, Foods, Low Carb Snacks, Wholesale Snacks,
POST YOUR COMPANY-Get New Business!
Company / Website
Cookie Product Suppliers, Cookie Companies
Photo/Logo
Contact Info
Biscomerica is entrenched in the vending industry with a multimillion national distribution, vending specific management, a top level vend specific broker network, and a complete line of some of the highest quality cookies in the industry under various brand names and price points.
Contac us today! www.Biscomerica.com/vending
Hostess Brands, Inc. is one of the largest wholesale bakers and distributors of fresh-baked bread and sweet goods in the U.S. Our 19,000 employees operate 36 bakeries and 570 Bakery Retail Outlets and run approximately 5,500 delivery routes from 565 Distribution Centers nationwide. Our brands include some of the best-known snacks and breads in the United States, including Hostess® Twinkies, CupCakes, Fruit Pies, Ding Dongs, Ho Ho's, Sno Balls, Donettes, as well as Drake's® Cakes, Wonder® bread, Home Pride®, and Nature's Pride®. Visit our website www.hostessbrands.com/careers to view career opportunities with Hostess Brands.

Kraft Vending & OCS is your single, strategic partner devoted to developing business solutions that will build businesses. Our product line brings together every product type – snacks, hot beverages, cold beverages and refrigerated food – under one umbrella of top selling brands. www.Kraftvendingocs.com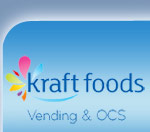 Sugar Buster Cookies – Add this "sugar buster" healthy cookie to your vending machine selection!
Snacks Over America Inc. Order your vending snacks online can be very easy!! We offer all types of products including: Snacks, Chips, Cookies, Trail Mixes, Nuts, Candy products and so much more! Our company is Based out of Memphis, TN – We ship to USA and Worldwide!
Also see: Brokers, Snack Vending Machines, Snack Bars, Cookies, Crackers, Chips, Fruit Snacks, Nuts, Trail Mixes, Energy Bars, Chocolate Candy, Vending Suppliers Directory, New Products, Trade Shows, News, Vend Ebooks, Home,
POST YOUR COMPANY-Get New Business!