Wholesale Bulk Candy Products for Vending, Candy, Gumballs, Nuts, Wholesale Bulk Candy Product suppliers for vending

Wholesale BULK CANDY PRODUCTS FOR SALE! These bulk candy product Companies listed. Find out more information about their bulk snack foods, nuts, gumball, candy products including: M&M's, Hot Tamales, Chiclets, toys, novelties, chocolate, gum, Skittles, novelty supply. Please contact these bulk candy suppliers direct for more information about their products and pricing.
Also see: Trail Mix, Energy bars, Candy, Chocolate Candy, Mints, Nuts, Gum, Product Distributors, Brokers, Wholesale Snacks, Wholesale Foods, Beverages,
Bulk Candy Vending Machines,
POST YOUR COMPANY-Get New Business!
Company / Website
Bulk Product Supplier Description
Photo/Logo
Contact Info
A&A Global Industries is the world's largest supplier of vending machines and supplies. In business for 70 years, A&A supports the following product categories:  gum, candy, nuts, superballs, toys, novelties, capsules, machines, stickers, temporary tattoos, and innovative POP displays. Website: www.aaglobal.com

BulkFoods.com – Since 1938, a family business retailing dried fruits and nuts, 1975 whole foods wholesaler, 1996 wholesale online. Online Ordering website for Bulk food products- www.BulkFoods.com today!

Phone: 419-324-0032
Fax: 888-285-5266
Candymachines.com is family-owned and operated specializing in candy, gumball, sticker machines, gumballs, candy, and other bulk vending supplies. For over 20 years, Candymachines.com is in business to help your business succeed

Candy Nation is a wholesale candy distributor located in suburban Philadelphia, PA. We specialize in bulk candy, wrapped and unwrapped. Find delicious bulk candy for a reasonable price. The general public is invited to purchase from our candy warehouse. Explore our sweet selection, pick your favorite and order online at CandyNation.com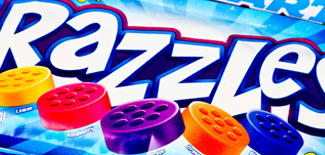 Cardinal Distributing – Your Bulk Vending Warehouse! Bulk Vending Products and Bulk Vending Machines. Everything for the bulk vending operator!
Bulk Candy Equipment
,
Toys
,
Stickers
,
Gum /Gumballs
,
Candy Products
,
Nuts
,
Chocolate Candy
,
Healthy Snack Products
,
Bulk Candy Vending Machines
,
Home
,
POST YOUR COMPANY
-Get New Business!