Duck Nuts Intros Single Serve Package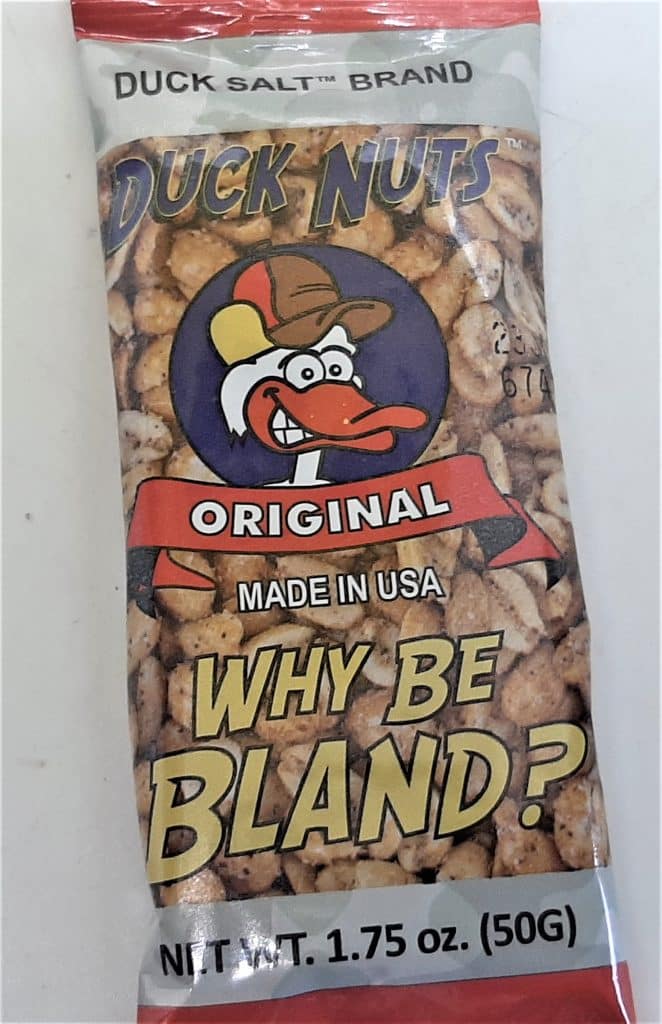 Duck Nuts introduces their new single serve package. Made with Matt Deighton's well-known 'Duck Salt', a MSG-free seasoning that's a combination of flavors and spices, Duck Nuts are a win-win snack food because these nuts are a low sodium snack that will satisfy the salt cravings of any consumer while offering their bodies a healthy dose of protein.
About Duck Nuts
What most people don't know is that Duck Salt is the official 'secret ingredient' for many BBQ grill masters across the United States and also an ideal seasoning that can be used in almost any meal and sprinkled on most snacks.
Matt Deighton launched Duck Salt Brand, LLC. in 2012, following an EF5 tornado that hit his town of Greensburg, Kansas (winds in an EF5 tornado were estimated to be in excess of 200 mph), which demolished the town.
Matt was living in a FEMA trailer while helping to rebuild the town, when he realized that duct tape was used for almost everything and decided to create a 'universal spice' that could be used for almost anything as well, this is where Duck Salt, and eventually Duck Nuts was born.
Matt's inspirational story and 'can-do attitude' have taken him around the world as he's helped inspire thousands of people who have gone through advertising because if he can turn his life around after going through a disaster, they can too.
Similar to Colonel Sanders, and Ray Kroc, Matt has built his company by first offering a great product that people enjoy, and he's worked hard to support the hundreds of vendors who promote his products in the United States, and around the world.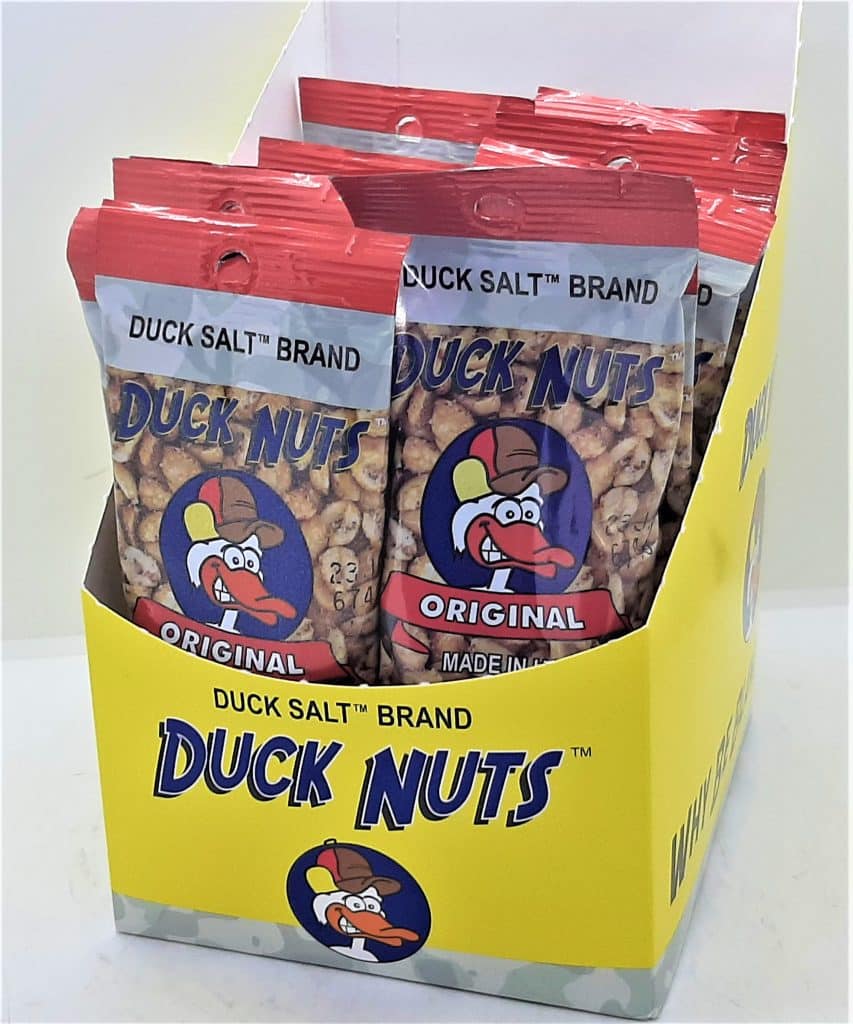 With a suggested retail price of $1.59 for a single serve, Duck nuts are a premium peanut snack because they are 100% plant-based and better for you, compared to other snacks or treats that often have a lot of sugar or man-made ingredients.
A Better For You Snack
Now available in single-serve and with 7 grams of protein, 4 grams of fiber, and no extra sugar, Duck Nuts aren't just a convenient that can be enjoyed with your favorite beverage, these nuts also serve to nourish the body as well since they also offer 191 mg of potassium, a vital mineral that many people are missing from their diets.
After trying just one handful of Duck Nuts, you will immediately notice the difference in the flavor of these nuts compared to others on the market because Duck Nuts offers the tasty blend of paprika, onion, garlic, and other spices, instead of just salt.
For more information about Duck Nuts, contact Matt@ducksalt.com, 620-388-1860.