Skinny Peanut Butter Cups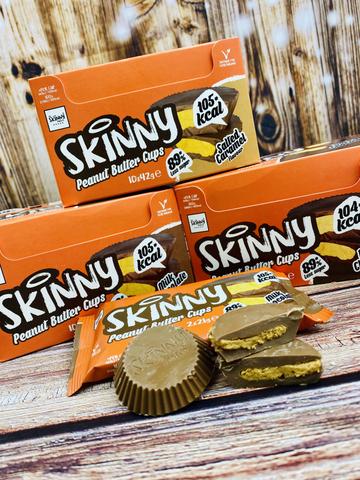 Peanut butter cups are an iconic treat that has been enjoyed worldwide for generations but they also have some ingredients that many people can't have in their diets. 

Thanks to Skinny Peanut Butter Cups, snack food fans who have enjoyed peanut butter cups in the past can enjoy their favorite snack food again without having to wonder how enjoying a Skinny Peanut Buttercup will affect them after they eat it.  
An All-Natural, Low-Calorie Snack
Ideal for snack food fans who want an authentic tasting peanut butter cup, Skinny Peanut Butter Cups are also low in calories, don't contain any sugar, and are made without palm oil as well.
These peanut butter cups certainly meet the specifications of being a guilt-free snack, especially since they only contain 107 calories and 89% less sugar per serving than other peanut butter cup snacks on the market today.
Besides being low in calories, these all-natural peanut butter snacks are also ideal for gluten-free, coeliac-friendly diets as well.
Four Mouth-Watering Flavors
Anyone who has enjoyed peanut butter cups in the past, but hasn't had one in some time, will be pleased to know that Skinny Peanut Butter Cups also come in four mouthwatering flavors including:
Peanut Butter Cups coated in rich Low Sugar Dark Chocolate.
Peanut Butter Cups surrounded in extra sweet Low Sugar Salted Caramel Milk Chocolate.
Peanut Butter Cups smothered in white chocolate. 
Peanut Butter Cups covered in silky smooth Low Sugar Milk Chocolate.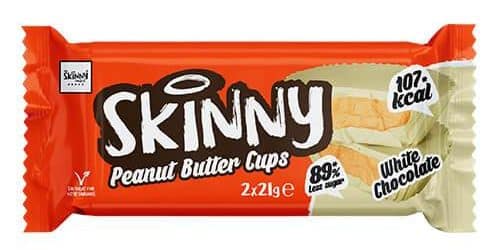 Made by UK Based Skinny Food Co, these peanut butter cups are enjoyed worldwide by snack food fans of all ages who want a delicious snack to satisfy their chocolate and peanut butter cravings.
To learn more about these low sugar Skinny Peanut Butter Cups, visit their website at https://theskinnyfoodco.com.