Just The Cheese – Natural, Crunchy Baked Cheese Snacks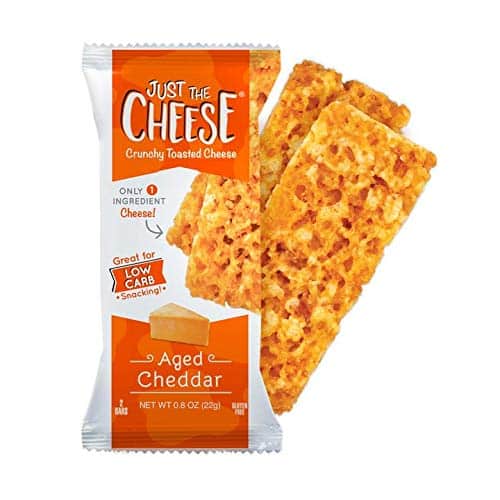 Thanks to Just The Cheese, and their healthy cheese snacks, consumers now can have a cheesy snack, that's also 'slightly crunchy', can enjoy the delicious flavor of these snacks without compromising their diets. 
Just The Cheese snacks are also an ideal snack because they offer a high amount of protein per serving, while also being low in carbs, sugar-free, and gluten-free as well.
100% Natural Cheese Snacks With No Artificial Ingredients
Made by Wisconsin-based Just The Cheese, these delicious snacks are made by dedicated cheesemakers, in a family-owned cheese factory. This means that every Just The Cheese snack is shredded and baked to perfection without any man-made chemicals or preservatives.
Besides being a snack that doesn't contain gluten, man-made chemicals, or ingredients, this delicious cheese snack also doesn't contain any wheat or MSG either.
8 Grams Of Protein Per Serving
With 8 grams of protein per serving, Just The Cheese isn't just a cheese snack that tastes great, it's a snack that serves a purpose by providing protein that most diets are lacking these days.
Unlike some cheese-flavored snacks that are made artificially, these snacks are 100% natural and are based on a family recipe that was created by CEO David Scharfman's dad in the 1990's.
The idea for this snack food came after Scharfman and his dad were making grilled cheese sandwiches and they realized that the crispy cheese that's part of grilled cheese sandwiches, would also make a great cheese snack, and Just The Cheese was soon born!
To learn more about Just The Cheese and their delicious snacks, visit their website at https://www.justthecheese.com.