RISE, Nitro Cold Brew Coffee In A Can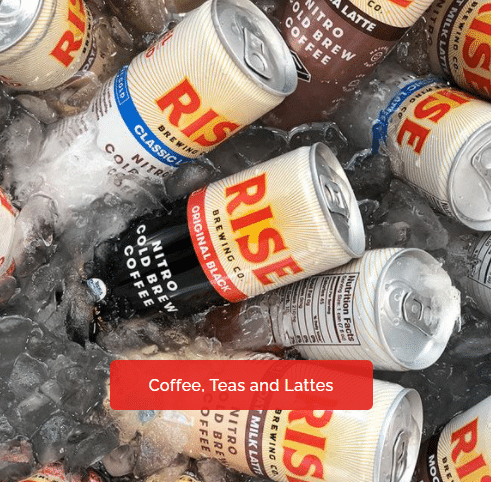 RISE Brewing Company's cold-brewed coffee lives up to expectations because they use Peruvian-Sourced organic coffee that's also brewed with nitrogen, a natural preservative, that helps their coffee stay fresh for up to six months, without them having to add unnatural ingredients. This delicious coffee can be enjoyed anytime time, especially since it's made from just organic coffee, purified water and comes ready to drink in a can.
This 100% Natural Organic Coffee has 180 mg of caffeine per serving and offers sufficient caffeine that anyone will need to give them the energy to make it through a busy afternoon at the office, or their next workout.
Retailing for $2.50 to $3.00 per 12 ounce can, cold-brewed coffees made by RISE are more in demand than ever before, especially during the summer months, as consumers who want to have coffee don't always want to drink a hot beverage.
About RISE Brewing Company
RISE coffee was started in May 2015 by a group of friends who met while attending college in the area. After their modest beginnings, demand for their coffee took off and it went from being brewed in an apartment to a professional brewing facility in the area. Now RISE Brewing Co., is a New York-based nitro cold brew coffee company specializing in nitrogen-infused organic coffee and sourcing Fair Trade organic beans from Peru's Chanchamayo Valley. It uses a proprietary reverse-osmosis spring water filtration process.
For more information about RISE coffee, visit their website at https://risebrewingco.com.