Single Dose Health Products for Profit this Winter
CHECK OUT THESE SINGLE DOSE HEALTH PRODUCTS FOR THIS COLD/FLU SEASON. GREAT FOR MICRO MARKETS!!

CONSUMER BENEFIT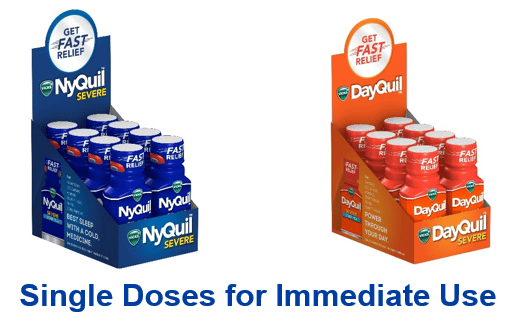 #1 Cold/Flu medicine.
Convenient, Portable, On-the-Go.
Pre-measured Single Dose for Immediate Use.
Consumer preferred form for fast-acting relief.
Immediate Relief, wherever they are shopping.
CUSTOMER BENEFIT
Impulse, Basket-Building item – grow incremental $$.
88% of shoppers said they would purchase a Single Dose Liquid.
60% of Shoppers said they would purchase 2 or more.
Unlock incremental impulse $$.
Not available to Mass Retailers – only available to Office via Vistar (Not PGP).
CDC and experts warn of severe Flu season – help your shoppers get immediate relief!
To learn more about these Portable, Fast & Powerful Cold & Flu Relief Products that are great for your Micro Markets, Call 407-376-3533 or Email: ehall@compassmarketinginc.net