Oh Snap! Dilly Bites #1 Flavor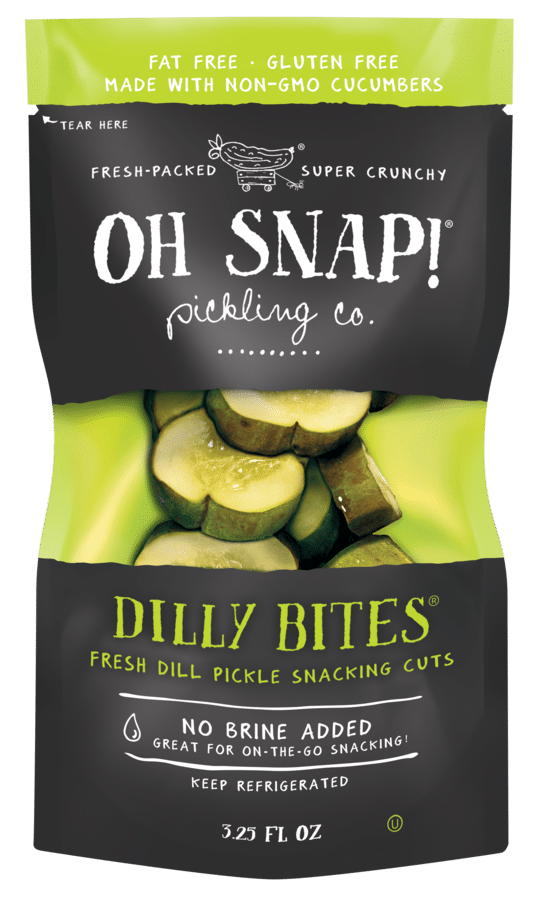 Fresh Dilly Bites by OH SNAP! The original and still number one bestselling fresh dill pickle snacking bites! Each pickle slice is perfectly crisp for a good crunch and packed with a dilly flavor that will make your tastebuds do a little dance.
These Dilly Bites are packed with no added brine, ideal for snacking on the go, in the car, on your bike, in your office or on a mountain top. Each case of Dilly Bites is delivered to your door packed in a cooler box with ice packs for super fresh flavor!
What's even better about these snacks is that they also don't contain any added brine, are non-GMO, gluten-free, keto-friendly, and fat-free as well.
A Win-Win Snack Food For Salty Snack Fans
Salty snacks will always be popular since most people will still buy snacks like potato chips and sunflower seeds because they enjoy those flavors, but in today's world many consumers also want to eat healthy snacks and they are not buying their favorite salty snacks like they used to.
Never boring, these dill pickle snacks also come in a variety of flavors including sweet, hot, and traditional so there's a flavor that can be enjoyed for every occasion. Most important of all is that they are just good 'old-fashioned' dill pickles that have been cut up into chips so they can be enjoyed even while on the go.
To learn more about this better-for-you salty snack, visit their website at https://ohsnappickles.com/, or email ohsnap@glkfoods.com.