ZOA Energy – The Rock's Energy Drink, Offering Natural Energy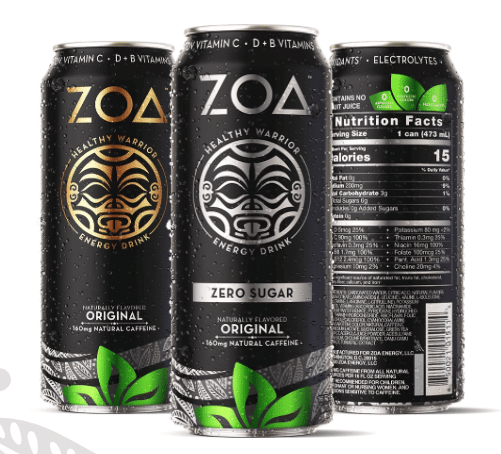 ZOA Energy Drinks, co-founded by Dwayne "The Rock" Johnson, former WWE champion, and move star. Dwayne Johnson has been heavily promoting the release of ZOA Energy Drinks for the last several months in anticipation of their launch because The Rock wants everyone to have access to the same energy drink that he consumes to fuel his intense workouts and lifestyle.
Zero Sugar
The first exciting thing about ZOA Energy Drinks is that they don't contain any sugar, so they are sure to appeal to consumers who are health conscious and don't want to deal with the sugars that most energy drinks have.
Another benefit that comes from ZOA is that these energy drinks contain natural caffeine from superfoods, electrolytes, and B-Vitamins which will help to fuel the body for a mid-afternoon pickup, or workout.
Five Flavors 
Unlike some energy drinks that just taste like 'cough syrup' and offer only offer one flavor, ZOA Energy drinks offer five flavors including super berry, pineapple coconut, lemon-lime, wild orange, and original.
Since Dwayne Johnson is one of the most well-known celebrities due to his status as a former wrestler and action movie star, he wouldn't put his name behind just any energy drink that didn't offer real benefits.
This energy drink won't just leave a consumer feeling fatigued once the caffeine wears off because ZOA also includes amino acids, potassium, and magnesium as well. The ingredients in ZOA will help anyone who consumes it to focus during the afternoon or to have the energy that they need for their next workout.
Available in 16-ounce cans, and 100 calories per serving. These energy drinks are sure to sell fast because of Johnson's universally 'good guy' image which helps to elevate any brand that he promotes from his social media pages.
To learn more about ZOA Energy, or to order a can online, visit their website at http://www.zoaenergy.com.