Little Debbie's Meals On The Go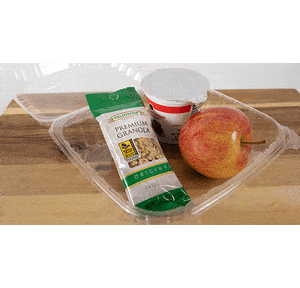 Little Debbie has been a part of the snack food world for decades but few people know that they also specialize in creating boxed meals on the go as well. Their boxed meals contain something for everyone; especially people who are looking for a meal replacement solution for breakfast, lunch, or an 'in between' meal that will help them to make it to dinner.
An Ideal 'On The Go' Meal
Little Debbie's meals on the go contain the right mix of food with each meal including fruits and sandwiches, but what's most important of all is that their meal on the go boxes also contains their iconic snack cakes. 
With each Little Debbie's Meal on the go, you will find one of their classic treats like mini muffins, Nutty Buddy Bars, Zebra Cake, or their Double Decker Fudge rounds.
When a consumer enjoys a Little Debbie's boxed meal, they can have confidence that their boxed meal won't be boring because each boxed meal comes with a healthy sandwich or snack food item, fruit, and a little Debbie's snack food cake.
Made in conjunction with Little Debbie's and Fieldstone Bakery, these boxed meals are enjoyed nationwide by micro-markets, cafeterias, schools, offices, hospitals, and catering services.
To learn more about Little Debbie's boxed meals, visit their website at https://promotions.littledebbievending.com, or use Contact us form.