Crispy Green Freeze-Dried Fruit Snacks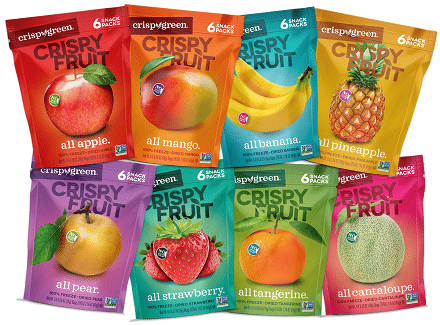 With Crispy Green Fruit Snacks, it is now possible for consumers to enjoy a healthy snack, even while they are on the go, because these snacks are made from real fruit, and they don't contain any artificial chemicals or preservatives.
Freeze Dried Snacks
These freeze-dried snacks come in handy 2.16-ounce packs, in a variety of flavors including Apple, Pineapple, Mango, Banana, Pear, and Tangerine. Besides being non-GMO, Kosher, and dairy-free, Crispy Green snacks also contain healthy vitamins and minerals from the fruits.
No Added Sugar
Want another reason to try Crispy Green Fruit Snacks? How about no added sugar? That's right! Each bag contains no added sugar, so the only 'sweetness' that you're going to taste from a bag of Crispy Green will be from the fruit itself. This means that a consumer who enjoys the banana Crispy Green will get 180 mg of potassium, and that's a win-win for anyone who needs to eat something healthy that's also packed with vitamins.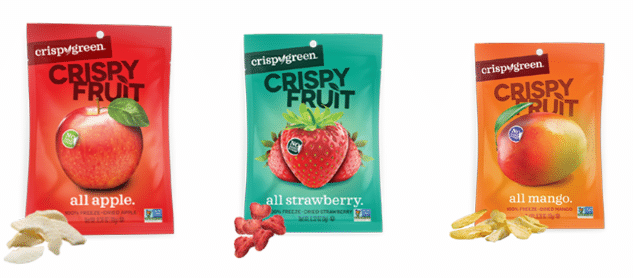 About Crispy Green
Founded in 2004 by Angela Liu, Crispy Green has been one of the top snack foods that people turn to when they want something healthy that they can enjoy anywhere they are. The company has experienced exponential growth in recent years as more people want to eat healthily, even while on the go, and a pack of Crispy Green is an excellent solution even for a busy mom, kids, office workers, or busy people around the world. Crispy Green has been gaining in popularity in recent years since more consumers are concerned about what they are putting in their bodies.
To learn more about Crispy Green Fruit Snacks, visit their website at https://crispygreen.com.