BLK Water – The World's First Trace Mineral Enriched Fitness Water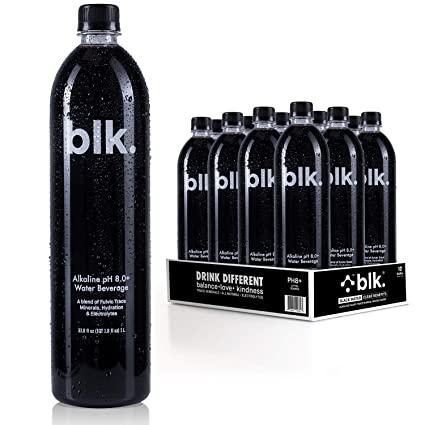 With BLK trace mineral-enriched fitness water, consumers can still enjoy the hydration benefits of water while also nourishing their bodies at the same time.
Mined deep within the earth's surface, trace fulvic and humic minerals help the human body effectively break down, absorb, and transport key nutrients.
Fulvic Acid – The Key Ingredient To BLK Water
The core ingredient of BLK Water is Fulvic Acid, a natural ingredient that has been scientifically proven to offer a wide variety of health benefits including aiding in lowering inflammation, Eczema, Alzheimer's and so much more.
This water is more than fitness water because, it contains ingredients like calcium, potassium, and magnesium, ingredients that are essential to maintaining optimal health and energy throughout the day. 
About BLK Water
Since its founding in 2008, the goal of the founders of BLK water has been to produce the most ideal beverage that offers optimal benefits for everyone who consumes it. Sourced from aquifers and springs in the United States, BLK Water is black because Fulvic Acid and the minerals darken the water naturally.  
To learn more about BLK Water, visit their website at www.getblk.com, (855) 856-7797, hello@getblk.com