Kar's original Sweet 'n Salty Mix® – A Gluten-Free, High Protein Snack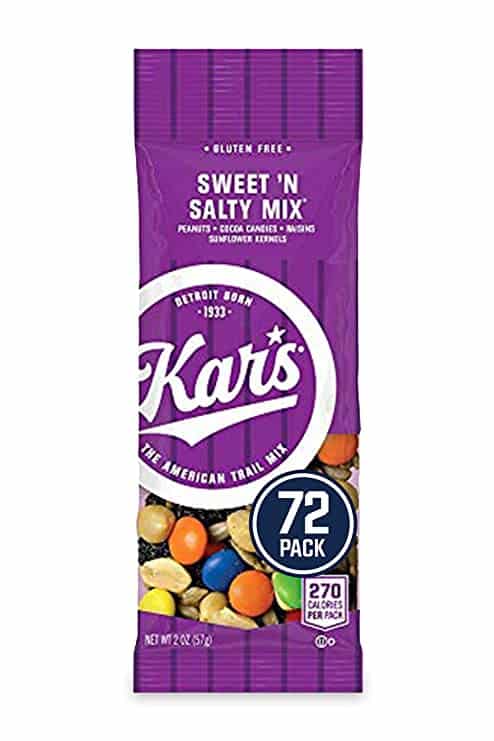 Kar's original Sweet 'n Salty Mix® brings your energy into balance! Why wonder whether your energy source should be sweet or salty? Choose from these popular size packages; 1.25​oz, 1.5oz, 1.75oz, 2oz, or 2.5oz.
Made with lightly salted peanuts, sunflower kernels, and sweet raisins, this trail mix has become one of the most popular snack foods in the United States for one simple reason, it satisfies those sweet and salty cravings, plus it's 'better for you' snack as well, since it doesn't contain any unhealthy ingredients. 
In today's busy world, it makes sense for every vending and micro market operator to offer a product like Kar's original Sweet 'n Salty Mix to their consumers because this snack will satisfy their snack requirements while also offering a good source of protein as well.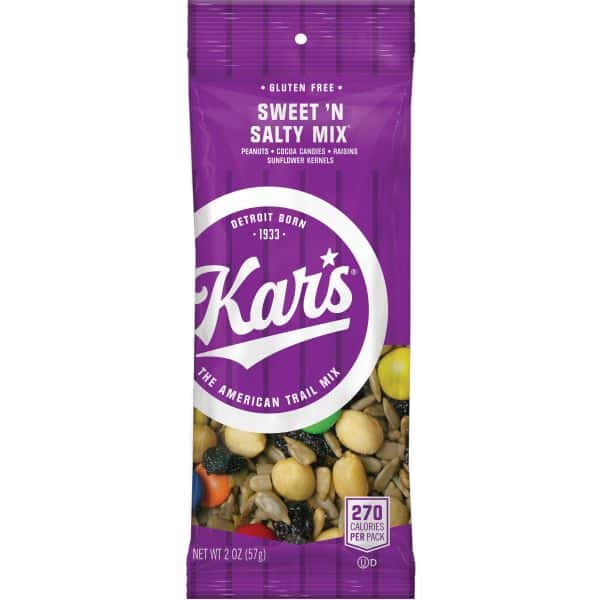 Pioneers In Delicious
For more than 80 years, Detroit-based Kar's nuts have been specializing in selling snack combinations that are based on classic American recipes.  In 2021, the company continues to produce a snack that's in demand nationwide, especially from consumers who frequently search their favorite micro-market, or vending machine, for quick, healthy snacks.  
To learn more about Kar's peanuts, and their Kar's original Sweet 'n Salty Mix, visit their website at https://www.karsnuts.com.