GOOD TO GO – Keto Friendly Bars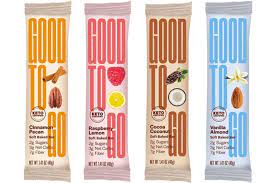 GOOD TO GO Soft Baked Bars are the perfect, guilt free snack that taste like cake and have only 2g of sugar or less. Delicious to the very last bite. Great for anytime, whether it's a healthy dessert swap, on the go or whenever hunger strikes. Enjoy warmed up or as is. Keto certified, gluten free, grain free, peanut free, non-GMO project verified and vegan. As a B-corp and 1% for the Planet member, GOOD TO GO is not only good for you, but also for the planet.
Keto certified
Net carbs: 3-4g
Low sugar: 1-2g
Protein: 5-6g
High fiber: 7-8g
Rich in plant based fat: 12-14g
The first ingredient of GOOD TO GO soft baked bars? Almond flour! To better fuel your day when hunger strikes.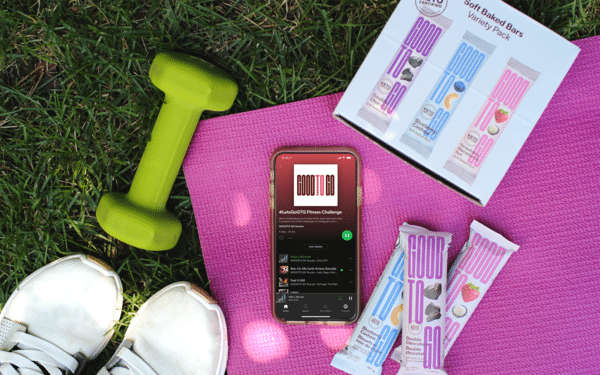 About GOOD TO GO Snack Bars
Made by Riverside Naturals, a Canada-based company, besides doing their part to produce better for you snack foods, GOOD TO GO is also doing their part to save the planet as well, since the company is a B-Corporation and they are members of 1% for the planet organization. Riverside Naturals is also a zero-waste business, this means that 90 percent of their waste is diverted for composting and recycling.
A Keto–Friendly Bar That Tastes Good
Over the years, it's not been uncommon for Keto-friendly snacks to do the job at balancing out blood sugar but those bars also tasted bad. With GOOD TO GO, their bars are super tasty, contain only 160 calories, and have just 12 grams of fat. Besides being a company that's doing their part to give back to the environment, they also have a certification from the Paleo Foundation as well.
To learn more about GOOD TO GO Keto-Friendly snack bars, visit their website at https://good2gosnacks.com., or email info@good2gosnacks.com.