Stacy's Pita Chips – Baked Chips Made From All Natural Ingredients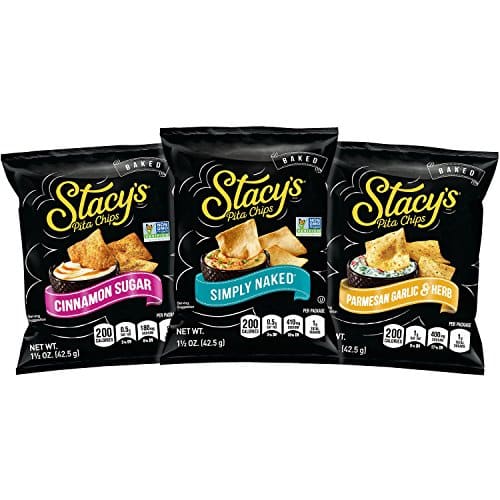 Potato chips continue to be a timeless favorite snack in the United States, and as of 2020, more than 284 million Americans consumed them, but the reality is that even though they are a timeless snack food, more consumers want to enjoy potato chips that are made from healthy ingredients.
Thanks to Stacy's Pita Chips, consumers finally have a chip that tastes great while also being better for them at the same time. 
Seven Delicious Varieties To Choose From
Unlike some chip brands on the market today that only have one distinct brand of chip, Stacy's Pita Chips offer seven delicious varieties of their chips to choose from including Simply Naked (flavored only with sea salt), Cinnamon Sugar, and Garlic Parmesan among others. Stacy's also makes other crunchy snacks such as Pita Thins, Cheese Petites, and Bagel Chips.
Since these chips are baked and not fried, Stacy's Pita Chips can also be enjoyed more often than other well-known chip brands that are high in saturated fats and calories.
With a variety of flavors and textures in every bag of their chips, Stacy's Pita Chips seemingly have a bag of chips for every occasion or meal
About Stacy's Pita Chips
Created by New England-based Stacy Madison; like many great snack food products on the market today, Stacy's Pita Chips started as something extra that she created for her food cart customers while they waited in line.
Her pita chips soon turned into an in-demand menu item that she would eventually turn into a standalone product which would be marketed to stores nationwide.
To learn more about Stacy's Pita Chips, visit their website at https://www.stacyssnacks.com.