BeBOLD – Plant-Based, Gluten-Free Energy Bars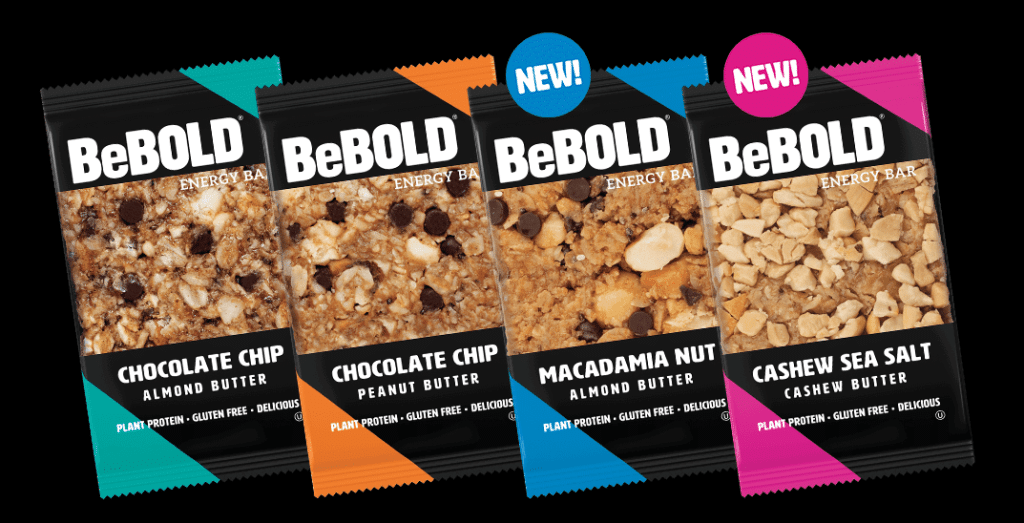 Searching for a new energy bar brand to add to your micro market? If so, BeBOLD energy bars are delicious energy bars that are made from gluten-free ingredients. 

Check out these great flavors:
Chocolate Chip Almond Butter
Chocolate Chip Peanut Butter
Macadamia Nut Almond Butter
Cashew Sea Salt Cashew Butter
Their simple ingredients make BeBOLD energy bars different than other energy bars on the market today because simple ingredients, like wildflower honey, mean that these energy bars have the same great taste that they had the day they were baked.
18g whole grain
7 Grams Of Protein
Gluten and dairy free
Protein from plants
Mix, press, cut and package are the only things that BeBOLD does to bring their energy bars to market, and this is a huge benefit to the consumer because there's no need for consumers to read the ingredients to 'figure out what might be in them.
BeBOLD Bars taste great and they also offer another huge health advantages because each bar contains 7 grams of protein thanks to the walnuts, Brazil nuts, and nut butters that are in them. Very few energy bars on the market today 'check all of the boxes' when it comes to really being better for you. Thankfully, these energy bars exceed expectations because they are also dairy-free, Kosher, and gluten-free as well.
STACY MADISON
After founding Stacy's® Pita Chip Company and helping to reinvent the way people snack, Stacy is at it again with the creation of BeBOLD bars – wrapping simple and delicious into one great bar.
Being yourself.
Outside your comfort zone.
Little by little.
Do it again!
To learn more about BeBold Energy bars, visit their website at https://beboldbars.com. 1-855-623-2653, info@BeBOLDbars.com.