NEW PRODUCTS, SNACKS, FOOD AND BEVERAGES FOR VENDING & MICRO MARKETS
NEW PRODUCTS FOR VENDING!! Find all types of NEW PRODUCTS for your vending machines and micro market breakroom business.
Please contact these NEW PRODUCT COMPANIES direct concerning their wholesale pricing and more information about the products they sell. Sign up to receive our Vending Product Newsletter!

Company / Website
Wholesale Vendible Products
Photo/Logo
Contact Info
New Century Snacks -For more than thirty-two years we have been the experts in crafting seasoned nuts and unique trail mixes. We provide a large portfolio of snack products with versatile packaging capabilities. WE BELIEVE in investing in the right people, delivering consumer driven innovation and crafting high quality products to drive category growth.

If you are thirsty and looking for a great-tasting drink, PUSH is the answer! If you are a store or restaurant owner and tired of being overcharged for product, PUSH is the answer! If you are a beverage wholesaler looking to expand their product line and profit margins, PUSH is the answer! If you are a vending company who needs a true partner that would never compete with them, PUSH is the answer! Then just add the TRIBE TEA line to that to knock their socks off! PROBLEM SOLVED!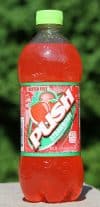 Also see: Brokers, Snack Vending Machines, Snack Bars, Cookies, Crackers, Chips, Fruit Snacks, Nuts, Trail Mixes, Energy Bars, Chocolate Candy, Vending Suppliers Directory, Trade Shows, Classified Ads, News, Vend Ebooks, Home,
POST YOUR COMPANY-Get New Business!