Goetze's Candy Company – Since 1895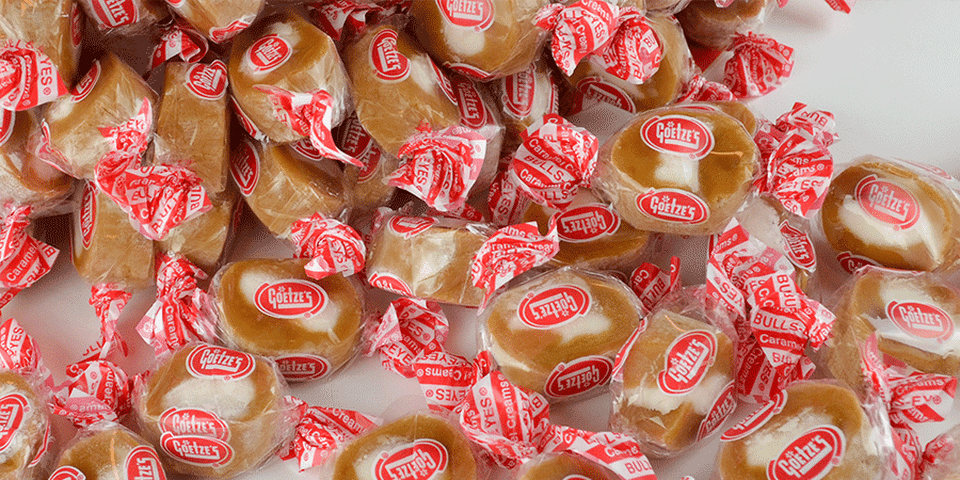 When most consumers visit a vending machine or micro-market these days, candy is often what they have in mind because they are craving a 'sweet treat'.
Goetze's Candy Company has been satisfying the sweet cravings of consumers in the United States for more than 125 years, thanks to their delicious caramel candies, which come in a variety of flavors, and Cow Tales, a delicious stick-shaped caramel candy.
What makes this candy company unique is that they don't just mass produce their iconic caramel candies, they also create seasonal favorites of their candies as well including 'strawberry smoothie', a wonderful flavor that's released during the summer, and 'caramel apple', a great flavor that's released during the fall.
6th Generation Family Owned And Operated Company
Located in Baltimore MD, Goetze's candy company is a multi-generational favorite among candy fans because, over the years parents, grandparents, and children have all grown up with this flavorful candy in their homes.
Using the same recipes that they've used for a generation; this candy company also uses the same vanilla flavor that they used back in 1918. This means that the candy still has its iconic flavor, and anyone who enjoyed these caramels in the early 20th century would enjoy them today.
A Sweet Treat That Isn't Messy
Unlike some chocolates or other sweet treats that can leave your fingers messy, Goetze's candies are not sticky and can be enjoyed any time of the day, even at work, or on the way to school.
Also known as 'Bulls Eyes", due to their delicious cream center, these caramel candies come in a variety of flavors including caramel, brownie, strawberry, apple, and Oreo.
126 Years of Goetze's and Counting… Goetze's Candy has been making candy in America since 1895. Learn more about Goetze's history in 30 seconds! Watch Video.
To learn more about Goetze's Candy Company, visit their website at https://www.goetzecandy.com. Also see: CaramelCreams.com, and CowTales.com.
Phone: (410) 342-2010
Online Orders ​800-295-8058
onlineorders@goetzecandy.com