Pop Zero – Guilt-Free Popcorn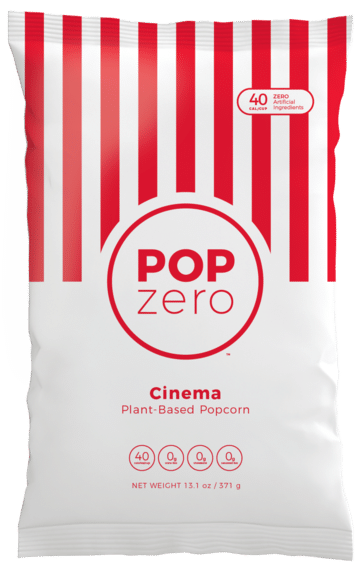 Pop Zero will appeal to your customers because most people want to have a healthy snack to help them between meals, or they are searching for something that they can enjoy as a meal replacement. With only 40 Calories and no artificial ingredients, it also contains healthy fats, fiber, and protein as well. 
The three 'core ingredients' in every bag of Pop Zero popcorn include sea salt, algae oil, and popcorn, of course!  
A Snack Consumers Can Feel Good About Eating
With more than 17 billion quarts of popcorn consumed in the United States each year, it's very easy to see that popcorn continues to remain a timeless favorite snack, but these days it's more difficult to find popcorn on the shelves that doesn't contain potentially unhealthy ingredients or calories.
Unlike some store-bought brands of popcorn on the market today, Pop Zero also doesn't contain any artificial flavors or preservatives. This popcorn contains just good 'old-fashioned' popcorn-like what was once enjoyed at the movies years ago.
Four Delicious Flavors To Choose From
Pop Zero offers four delicious popcorn flavors to choose from including Simply Cinema, a popcorn that will remind you of movie theater popcorn, cinnamon toast, sea salt, and chili-lime flavored popcorn.
When combined with clarified butter and healthy flour, Pop Zero offers healthy popcorn that can be enjoyed anytime by consumers who want to enjoy a healthy treat without adding calories to their diets.
To learn more about Pop Zero, visit their website at https://www.popzeropopcorn.com.