Salsa Queen Intros Freeze Dried Salsa On-The-Go, Just Add Water!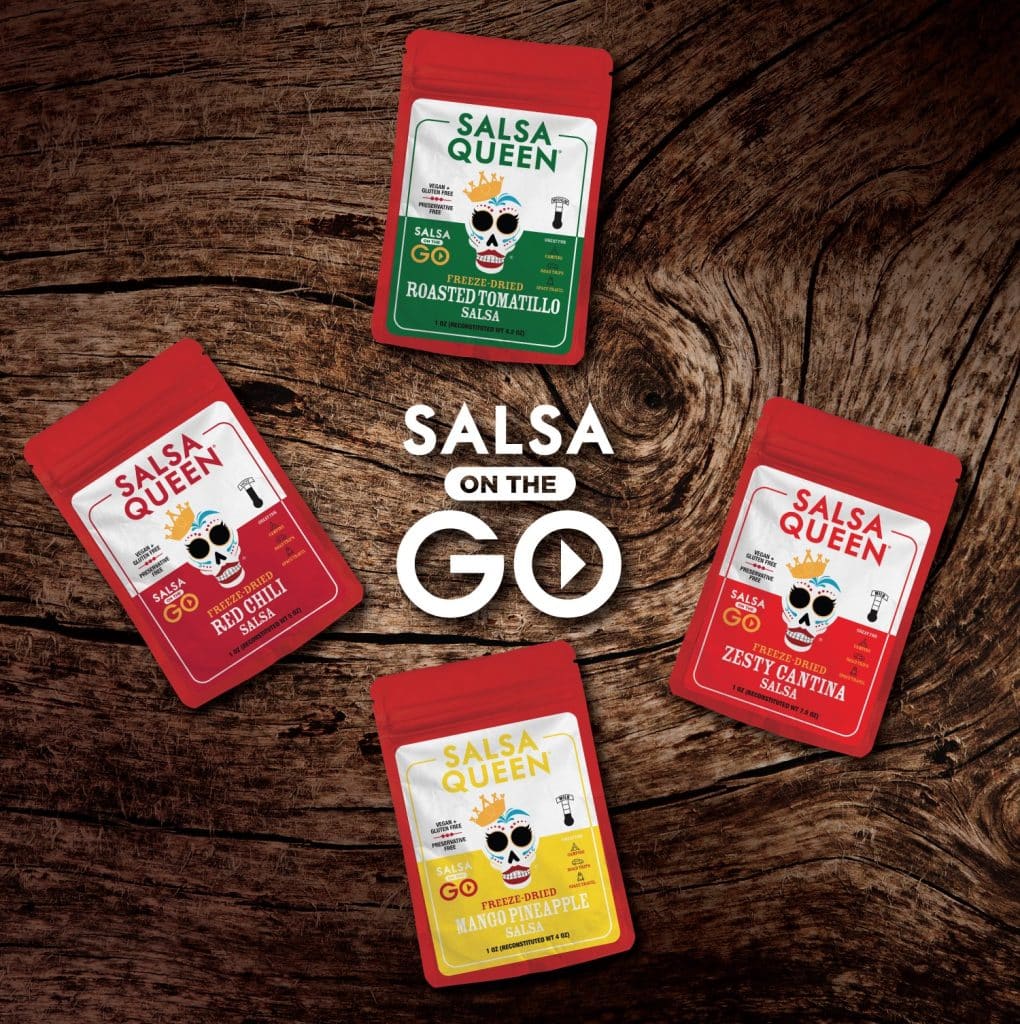 Salsa Queen, producer of gourmet Mexican salsas and dips made with only the freshest ingredients, recently announced it's new product freeze-dried salsa for the vending and micro market convenience service industries!
Freeze-dried on-the-go salsas! Just add water when you're ready for amazing, authentic salsas. Excellent product to add to your vending machines and micro markets. One .6 ounce package reconstitutes into 2.5 ounces with water in its resealable pouch, which provides 3 servings.
Shelf stable (no refrigeration needed)
3-year life
Family-friendly and preservative-free
Just add water when ready for authentic Mexican salsas
Yummy Flavors
Zesty Cantina – Zesty & Fresh
Roasted Tomatillo – Tangy with a 'Kick'
Mango Pineapple –Sweet With a Little Heat
Red Chili –Smoky & Spicy
About Salsa Queen
Salsa Queen was started by a single mother to provide for her seven children. Salsas were initially made in their home kitchen, with all of the children helping to prep, fill and package. Since that humble beginning, Salsa Queen has grown rapidly and is now in nearly 1,500 stores across 30 states. All of its salsas are preservative-free and bursting with big, bold and authentic flavors. The company is certified 100% woman- and minority-owned.
For more product information or FREE SAMPLES contact orders@salsaqueen.com, (801) 307-8336, visit http://www.salsaqueen.com.