Office Coffee Service Companies USA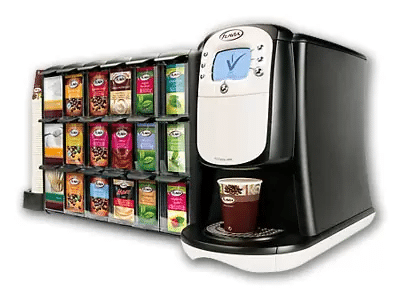 OFFICE COFFEE SERVICE DIRECTORY© Office Coffee Service Companies USA! 
WHY AN OFFICE COFFEE VENDING SERVICE? Coffee: People LOVE COFFEE anytime of the day! 
What does an Office Coffee Service Company provide?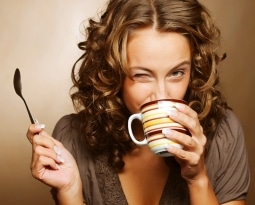 An OFFICE COFFEE SERVICE COMPANY provides offices with a supply of; hot beverages, coffee, coco, tea, also including the coffee brewer machine(s), plastic cups, creams, milk, sugar, stirrers, and additional products if needed such as espresso coffees, cappuccinos, instant soup mixes, etc.
Bring the coffee, coffee condiments, coffee supplies & coffee machines or coffee brewers to the breakroom or office. You will be offering them the quality coffee they like to drink and high quality coffee brewing machines for their use. Charge a monthly fee – and the cost of the products at a reasonable mark up! Location- Location – Location. High traffic locations are the key to Office Coffee Service Success!
POST YOUR COMPANY, GET NEW BUSINESS!!
Click on any state or city below to find OCS Companies in your area.
OFFICE COFFEE SERVICE DIRECTORY

Advertise your office coffee service company to get new coffee vending locations – they will contact you direct!
OFFICE COFFEE SERVICE COMPANIES SHOWN HERE!
Post Your Company– Get New Business!
Also see related coffee service suppliers: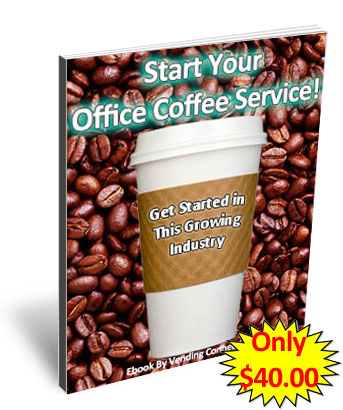 For more information on how to start and operate your very own Office Coffee Service –
Check out The Office Coffee Service EBook!
THE VENDING YELLOW PAGES DIRECTORIES:
Call us at 1-800-956-8363 to POST YOUR COMPANY, or QUESTIONS?